Designed to match with Samsung's high-end Chef Collection kitchen package, customers have three different feature-packed styles to choose from: a counter depth option, a massive 34-cu.-ft. model, and a 34-cu.-ft. version that dispenses sparkling water courtesy of a partnership with SodaStream.
Chef Collection fridges all get a unique exterior display, and offer a convertible freezer zone and Metal Cooling panels. Think of them as giant Swiss Army fridges.
Perks aside, our tests place performance above all else. When it comes to what a fridge is supposed to do—store and preserve food—Chef Collection models are above average. But unless you're looking for accessible luxury, it's hard to justify a sky-high price tag—especially against the similar (and more affordable) Samsung RF32FMQDBSR.
Convertible Fridge/Freezer
The coolest thing about the Chef Collection is what other four-door Samsung fridges offer: The right side of the freezer compartment can turn into a fridge at the push of a button.
A series of drawers and shallow door shelves accommodate most frozen items, even large and bulky objects. It takes a few hours for the temperature to settle, but it's a good way to store food for parties in a pinch.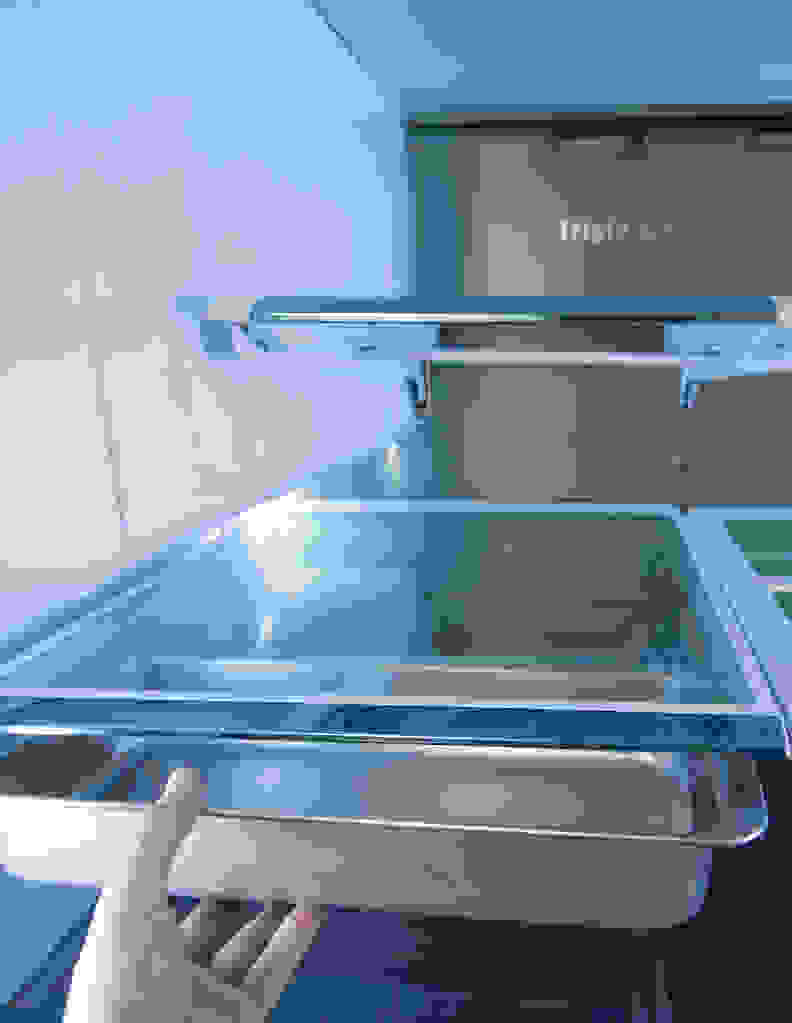 Otherwise, Samsung's new Star Display sets this fridge apart: When the fridge isn't in use, the hidden LED display is practically invisible. Every time you open a door or use the dispenser, however, blue LED lights glow, showing the current temperature settings for each compartment.
Inside the fridge compartment, shelves and drawers are trimmed with stainless accents. Blue plastic matches the cool LED lighting, and we think the whole getup looks quite futuristic.
On the back, you'll notice a stainless steel panel that Samsung calls Metal Cooling. The company says it helps the fridge cool more efficiently and evenly, although our tests have shown mixed results.
One perk that only the Chef Collection offers is the inclusion of chef pans. They're designed to be a sort of one-stop cooking tool. You can place meat, vegetables, and a marinade directly into the pan without the risk of dripping onto other food. When you're ready to cook, just slide the pan directly into the oven. They're even dishwasher-safe for easy clean up.
In addition to rear-mounted adjustable shelves, the door-mounted Chef Basket flips forward for better organization. On the right, adjustable wire bars can be flipped up or down to make room for large items or to hold smaller ones in place.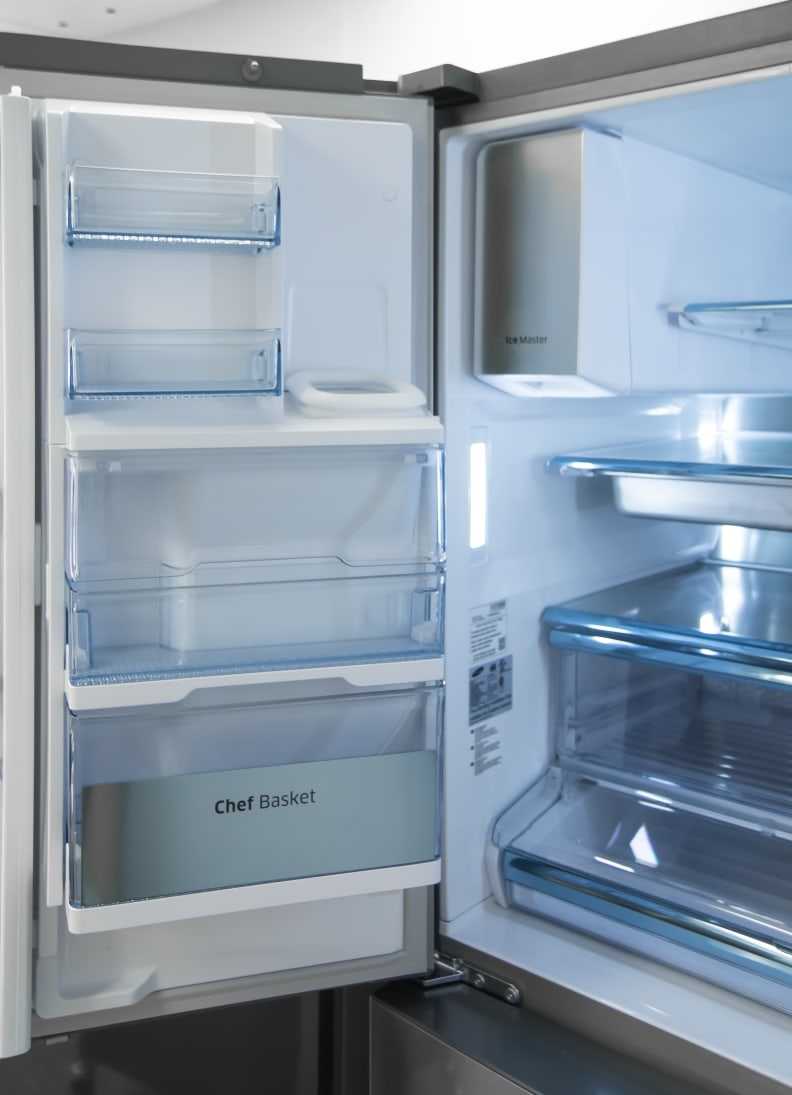 ×
Design
Performance & Features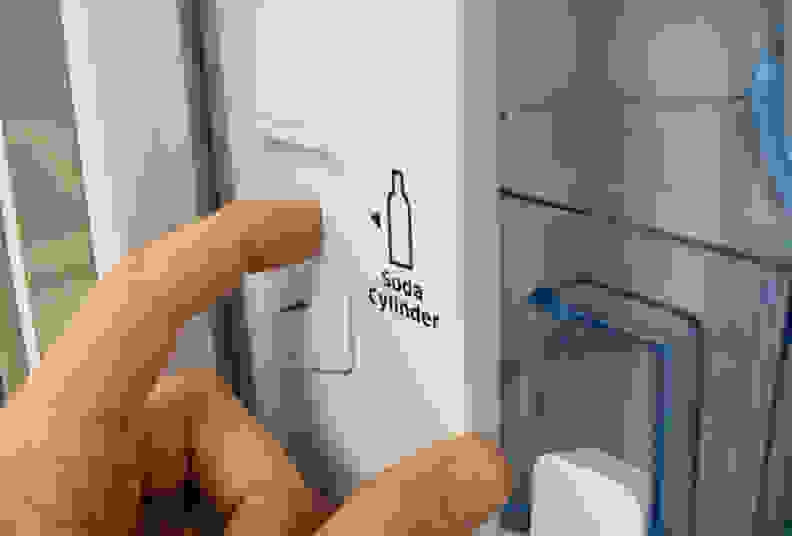 In our performance tests, the freezer got incredibly cold—as low as -6°F. That means any shift up or down by a few degrees won't risk freezer burn. Fridge temperatures got as warm as 40°F, but never stayed above 42ºF—the "danger zone" for food spoilage.
The ice maker is mounted inside the main fridge compartment, but it's got a slim design that takes up only minimal fridge space. Even with the ice maker running, this massive fridge is still surprisingly efficient. You also get traditional fridge functions, such as a Power Cool and Power Freeze, as well as an energy saver option and control lock.
For in-depth performance information, please visit the Science Page.
Why We Like It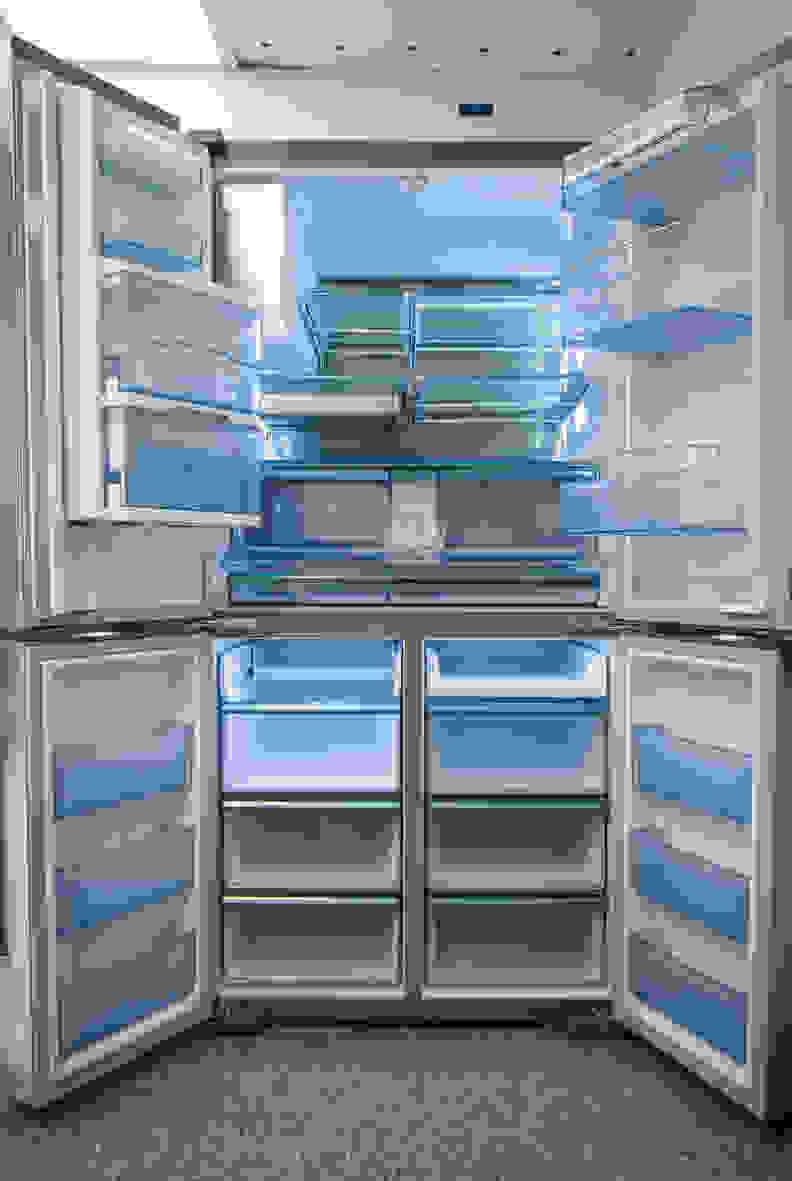 Will a Chef Collection fridge keep your food cold? Of course it will. Will it look great in your kitchen? Absolutely. But with the best sale prices hovering just around $4,720, you'll pay for the privilege.
Yes, it's less expensive than a built-in model, but you'll have to decide whether perks like chef pans and convertible compartments make this high-end Samsung a better value than other traditional French door models on the market.
The Cold Hard Facts
While the Samsung Chef Collection series (MSRP $5,699-$5,999) may look great, our tests found a few flaws. Design, not performance, is what you'll be buying, and in that sense this fridge is overpriced.
Temperature Performance
Despite all the purported benefits of the "Metal Cooling" feature which, according to Samsung's own advertising materials, "helps maintain consistent temperature throughout the refrigerator," we found fridge temperatures varied over time, and also created a wide temperature differential—from 35°F at the top to 40°F down by the crisper.
A little extra warmth is better for produce, and probably built into the fridge's overall design intentionally, but those temperatures are both high and low enough that we're concerned about any variation over time. After all, your milk will freeze around 32ºF, and your leftovers might go bad if temperatures rise above 41ºF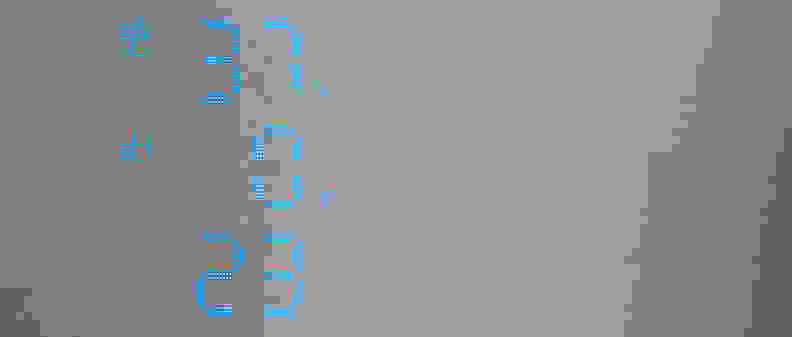 Same story in the freezer: we saw temperatures ranging from 0°F to -6°F. That's suitably cold, but the inconsistency raises some concern... and if temperatures rise, it could lead to the development of freezer burn.
Moisture Retention
Moisture retention is this refrigerator's best performance metric. The more moisture a refrigerator's crisper drawers are able to retain, the more fresh and flavorful stored vegetables will be. Test materials placed inside the crisper drawers lost an average of only 0.09 grams of moisture per hour, which is easily some of the best performance we've seen for this test.
Freezing & Thawing
The freezer compartment was able to chill our room-temperature test materials down to freezing in just 1 hour and 19 minutes, slightly faster than average.
The freezer also passed our power loss test with flying colors: Even after leaving the unit unplugged for 36 hours, frozen test materials never defrosted, peaking at about 29°F.
Storage Space & Energy Efficiency
No fridge ever has as much space as any manufacturer purports. Unlike advertising claims, we take into account things like lights, shelves, accessories, and other space-obstructing items. As such, this Samsung's fridge interior holds about 12.9 usable cubic feet of storage space. It's not mind blowing, but more than enough to accommodate a large family.
The freezer, with all its drawers, can tackle roughly 10.3 usable cubic feet. That includes the convertible compartment, which you can adjust to turn into additional fresh food storage as needed.
Despite its large interior, this fridge still only needs a mere 0.07 kWh per usable cubic foot. That's incredibly efficient. At a rate of $0.09 per kWh, it also means you'll need to pay $52.97 per year to power this machine. That's a lot compared to some other models, but given the size of the unit, it's actually quite outstanding.
Note that these measurements apply to the full-sized models; the 24-cu.-ft. counter depth iteration is inherently smaller.
Meet the testers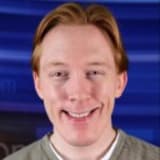 Matthew Zahnzinger
Logistics Manager & Staff Writer
@ReviewedHome
Matthew is a native of Brockton, MA and a graduate of Northeastern, where he earned a degree in English and Theatre. He has also studied at the Gaiety School of Acting in Dublin and spends most of his free time pursuing a performance career in the greater Boston area.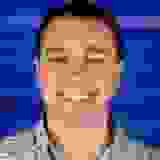 Christopher Snow
Managing Editor
@BlameSnow
Chris was born and raised less than ten miles from our editorial office, and even graduated from nearby Merrimack College. He came to Reviewed after covering the telecom industry, and has been moonlighting as a Boston area dining critic since 2008.
Checking our work.
Our team is here for one purpose: to help you buy the best stuff and love what you own. Our writers, editors, and lab technicians obsess over the products we cover to make sure you're confident and satisfied. Have a different opinion about something we recommend? Email us and we'll compare notes.
Shoot us an email