Refrigerators
10 recipes you'll want to make for the Kentucky Derby—even if you're not watching
You don't have to be in Kentucky to sip a mint julep.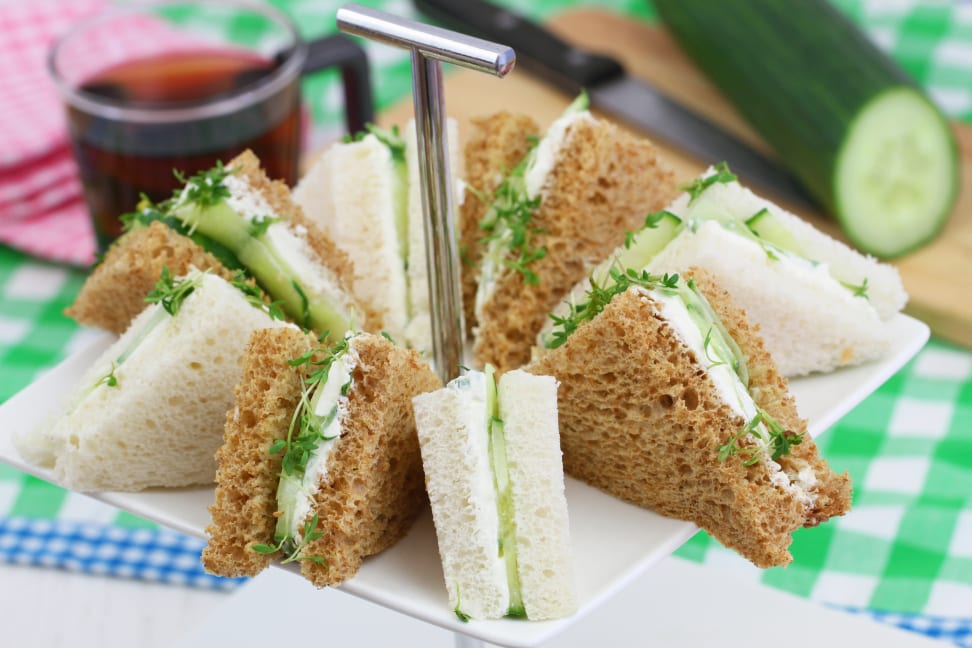 Credit:
Guys, I'm going to level with you here: I don't know much about the Kentucky Derby. Up until today, what I knew about the event was that it's a horse race, I'm fairly certain it takes place in Kentucky, and people who know more about it seem to enjoy really big hats.
What I learned today is that it's also an excuse to stuff your face with tasty food. And if you know me at all (and you probably don't, Internet Stranger) you're likely aware that eating a lot is something I'm always on board with.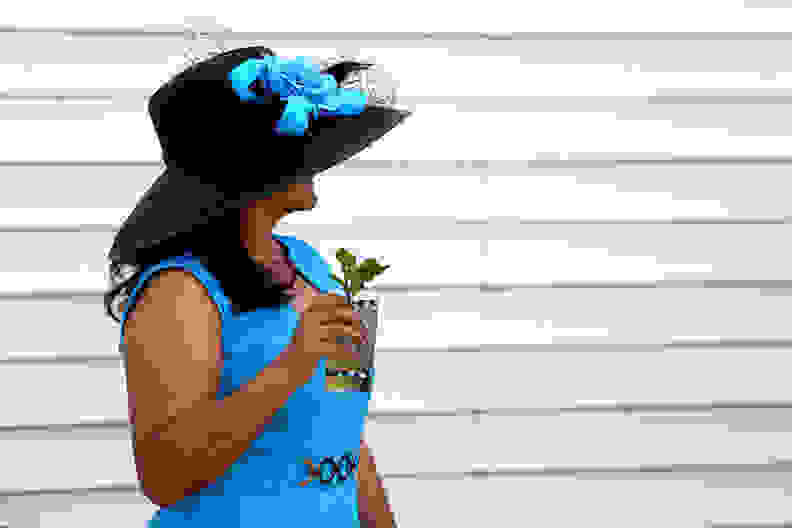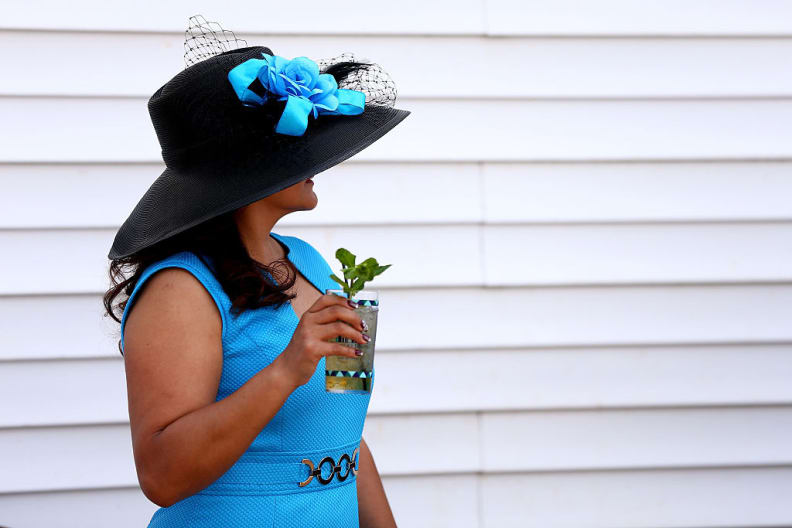 Here's how this life-changing moment came about: It was gray out, a gray afternoon. I was sitting at my desk.
A message from my editor popped up: "What if you did something for Derby Day?" he said. "Like, how to make a Hot Brown. Or Derby Pie."
"What… what's a Hot Brown?" I asked. Oh, I shudder to think how ignorant I was back then! How deprived!
I thought for a moment, sweetly, naively, then added, "...Are these names for horse manure?"
The world was flat and gray, devoid of pleasure. And then came my editor's response—"No, they're food"—and with that, everything changed. I educated myself about the joys of Kentucky Derby eats, and now I'm here to tell you what you should eat on this joyous, joyous occasion.
1. Hot Brown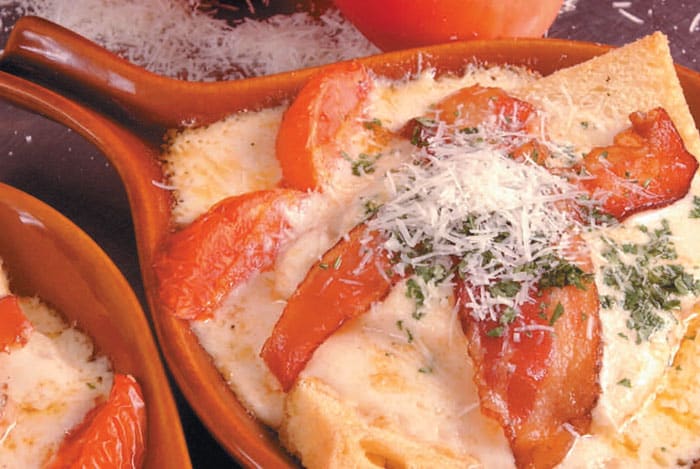 As far as Kentucky food goes, the Hot Brown is apparently a big deal. It hails originally from the Brown Hotel in Louisville and is an open-faced turkey sandwich with bacon and a cheesy cream sauce. Yes please! Whip some up with the Brown Hotel's recipe.
2. Derby Pie
This chocolate walnut pie requires a closely-guarded recipe, so if you want a true Derby Pie you'll have to order it from Louisville-based Kern's Kitchen.
Obviously it won't ship in time for Saturday, so you may want to try a recipe for a similar dessert, like this bourbon-soaked deliciousness.
3. Cucumber cream cheese sandwiches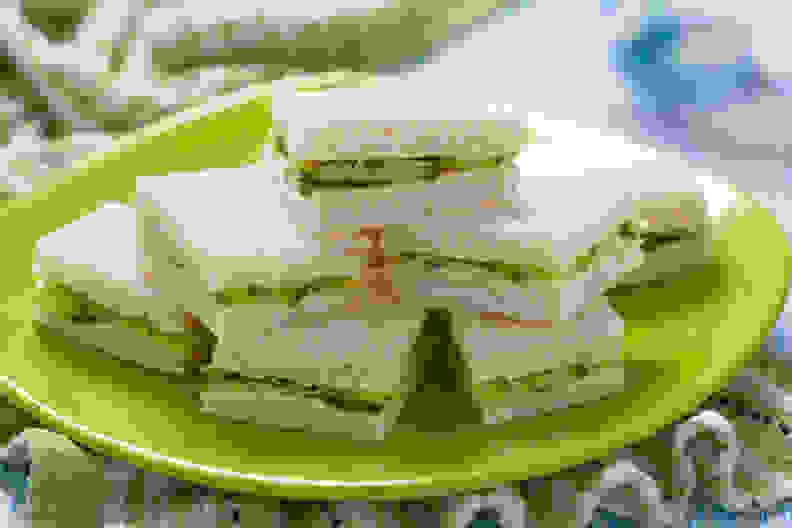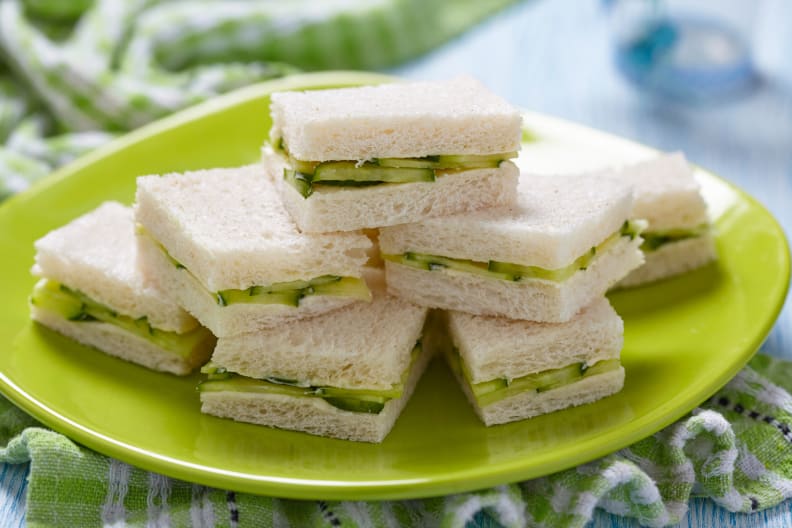 I guess Kentucky folks in the know eat a cream cheese-cucumber spread called Benedectine? To be honest, it looks gross and artificially green to me, probably because I'm a New Englander who has never been to Kentucky. That said, I'm totally down with cucumber cream cheese tea sandwiches. Those are almost as classy as giant hats. Try this cucumber and lemony dill cream cheese tea sandwich recipe from Food Network on for size.
4. Cheesy grits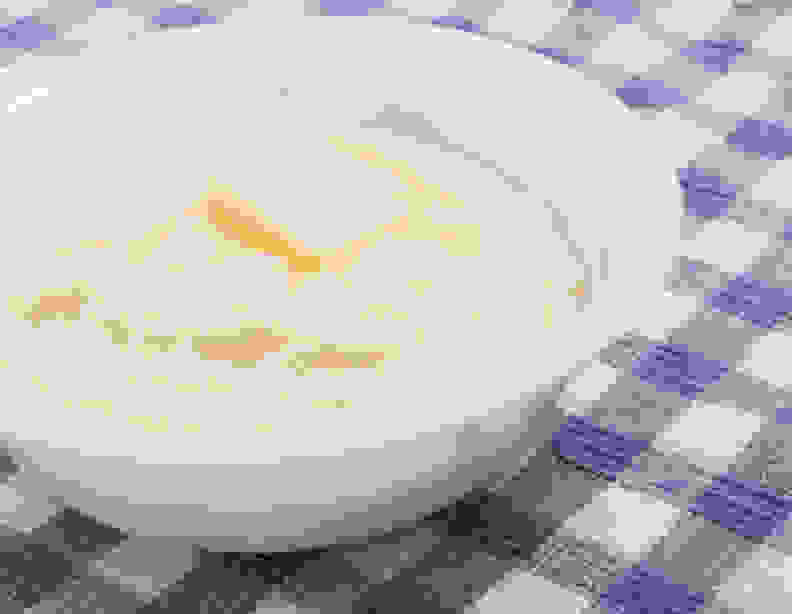 Grits are pretty much synonymous with southern cooking, so why not serve 'em at your Derby Day bash? Vintage Mixer makes 'em in cute little ramekins.
5. Chocolate-bourbon-butterscotch icebox cake
You should probably go ahead and stock up on bourbon for Derby Day. You should then put some of that bourbon in this decadent cake, courtesy of Southern Living, which you can serve all chilled and lovely.
6. Watermelon tomato salad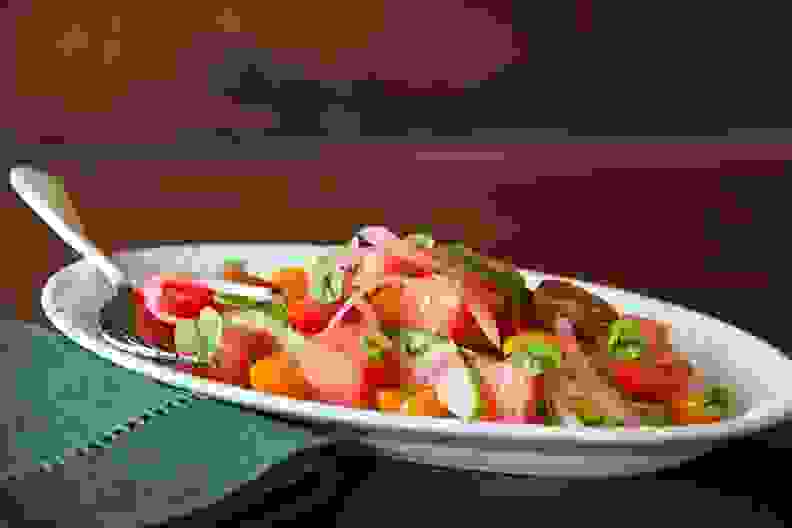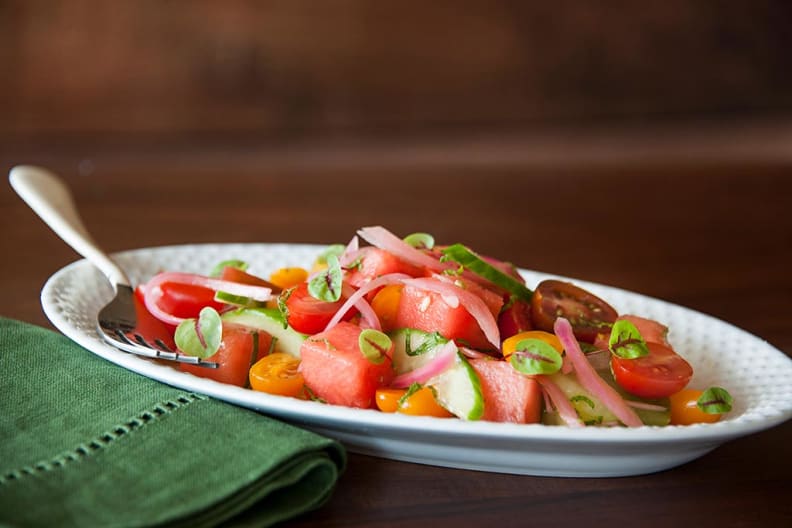 Want something lighter to go with all that cream and booze? This refreshing salad comes straight from the actual Kentucky Derby and looks positively beautiful. It also looks like a great palate cleanser before you go in for another Hot Brown.
7. Bacon deviled eggs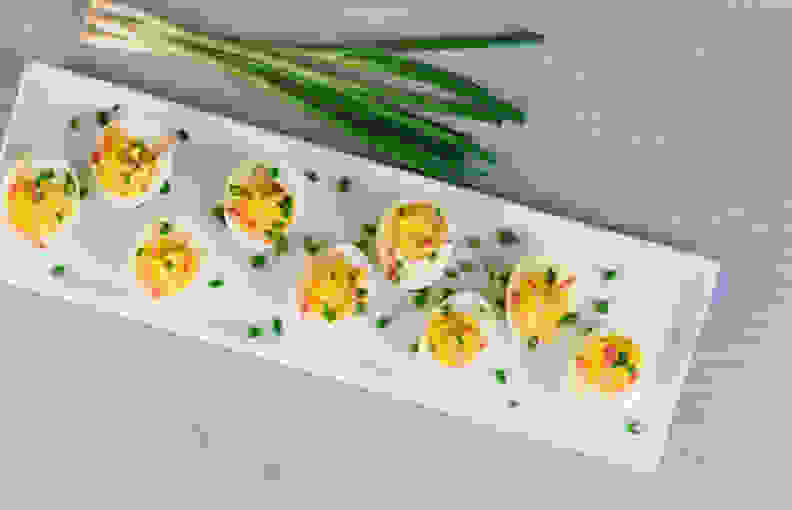 Deviled eggs are an underrated party food, in my humble opinion. But because these are for Derby Day, let's add some bacon to the mix. (And maybe some bourbon to wash 'em down.) Bon Appetit can show you how it's done.
8. Fried chicken biscuits
Might as well eat the most of a southern theme and cook up some fried chicken and biscuits! These, from The Kitchn, are served with honey and pickles, but you can omit the toppings if you're a traditionalist.
Spoiler alert: I'm not a traditionalist when it comes to fried chicken. This is probably because I come from New England, where I learned to have opinions about fried clams instead.
9. Mac 'n pimiento cheese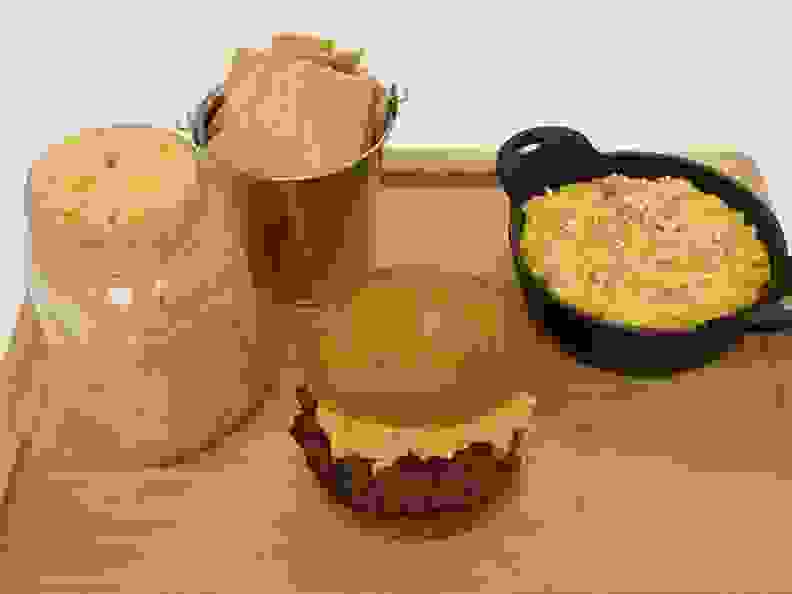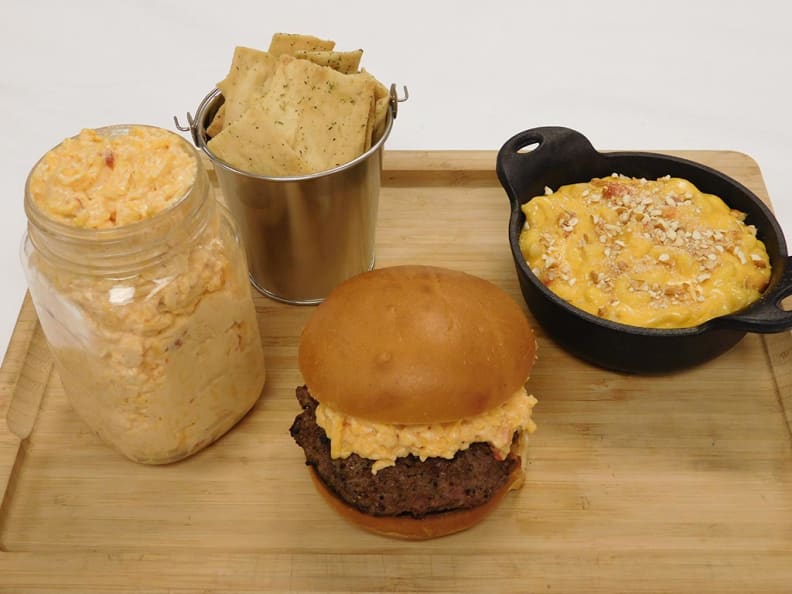 Pimiento cheese isn't part of my New England vocabulary, but I've heard it's a much bigger deal in the south. Trackside at the Kentucky Derby, you might be able to find this pimiento-fied version of mac 'n cheese. Maybe your guests can find it at your derby party?
10. Mint julep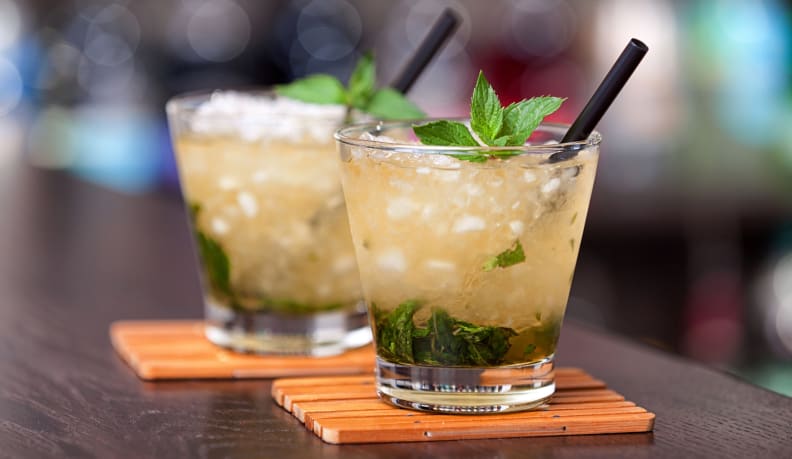 Okay, okay, even I know that you can't do Derby Day right without serving mint juleps. The Kentucky Derby's official recipe for the refreshing bourbon-based drink should do the trick. We should know—we tried making it! Take a load off after all that cooking—have a sip or three.