Refrigerators
10 Magnets That Make Your Fridge Cooler (Figuratively)
Is your refrigerator running? Better weigh it down with magnets so you can catch it!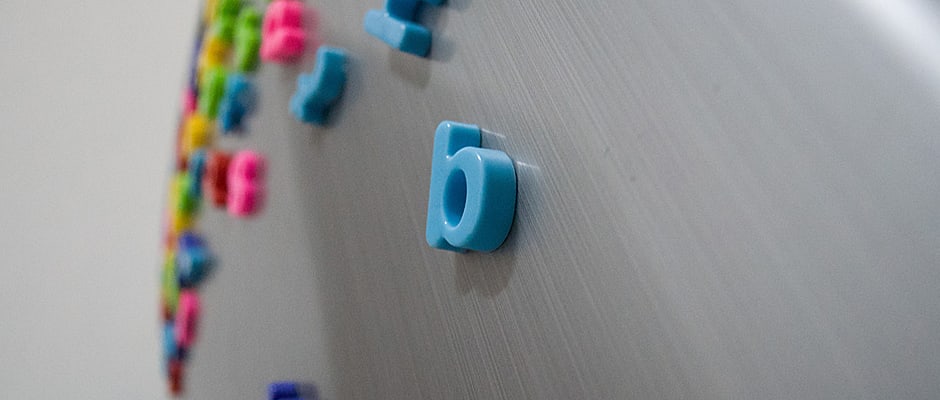 Credit:
The humble refrigerator is more than just a box to keep your food cold. It is also your kitchen's bulletin board, task list, and photo album—a true Rosetta stone of daily guidance.
Seriously, if your fridge is completely unadorned, then you are not using it to its full potential. Your fridge should make a statement. (Figuratively, of course; consult a mental health professional if your fridge is literally making statements.) And that statement should be made of magnets.
And if you want to say something other than, "I'm lame and uncreative," you'll avoid covering your door with all those magnets you picked up from the various tourist traps you've visited. Instead, you'll send a strong message by decorating your fridge with these awesome, superior magnets.
8-Bit Video Games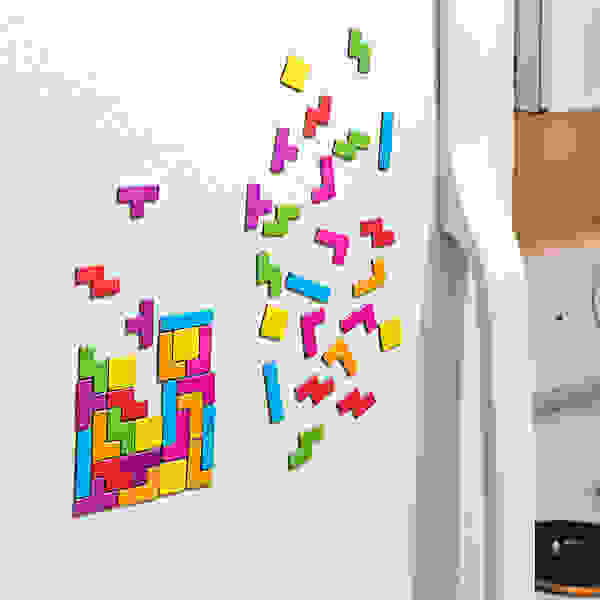 For the gamer geek in all of us, here are some of our favorite classic distractions (plus Minecraft) in magnet form, ready to cover the smudges and scratches on your fridge door.
Minecraft: $9.99
Tetris: $5.99
Space Invaders: $12.99
Periodic Table
This is a great reference and learning tool to have in the kitchen, but we all know that the real joy comes from rearranging the elements to make dirty words. We suppose it's also useful to people who like to cook more than just food.
Periodic Table
Price: $14.99
Photo Editing Interface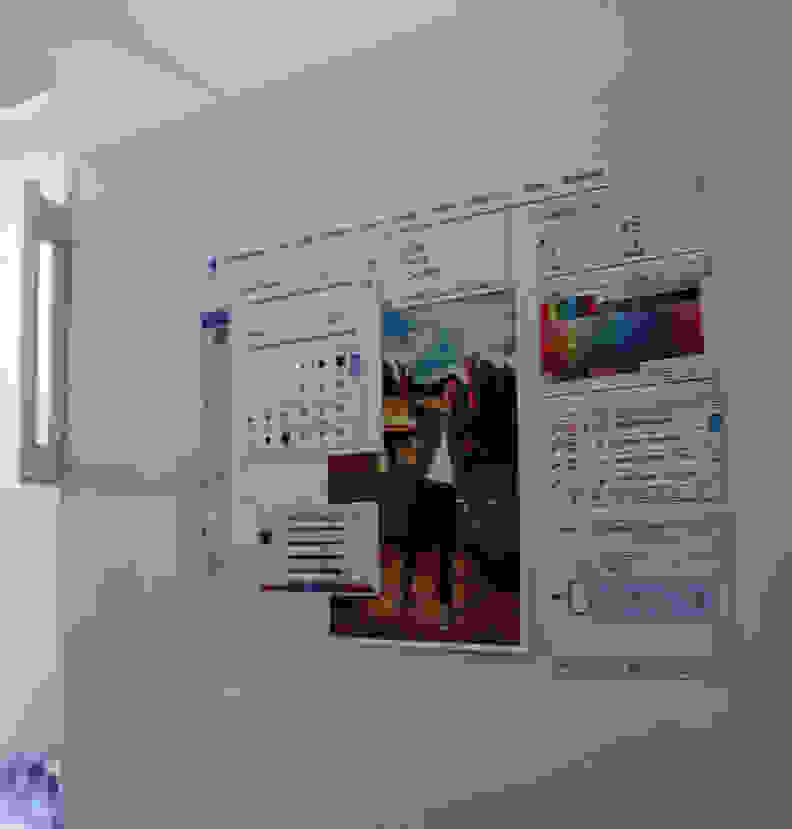 Now this is something we can get behind. This magnet set can make any photo on your fridge look like a work-in-progress. Got a particularly dark or blurry photo that you still want to display, despite being a little ashamed of it? Irony is here to save the day! Now you can pretend you're touching it up in post.
Photo Editing Software Interface
Price: $12.90
More GUI Magnets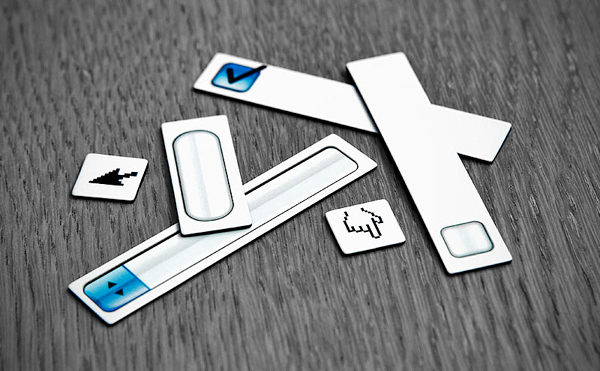 Photo editing interface not good enough? Maybe your fridge needs a drop-down menu or some checkboxes. These magnets are supposed to be useful for web development or something, but we think they'd look better decorating a fridge.
GUI Magnets
Price: €30 (approx. $41)
Slide to Unlock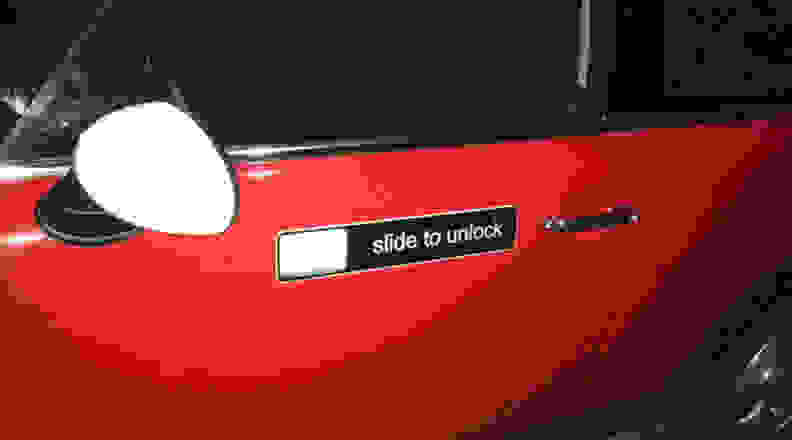 If you have an iOS smartphone, you'll recognize this instinctively. This simple magnet will prevent you from accidentally turning on an app or making a phone call while your fridge is in your pocket or purse. Unfortunately, we can't find the Android equivalent.
Slide to Unlock
Price: $5.29
Refrigerator Upgrade Kit
Upgrade to the ultimate kitchen appliance! Some high-end fridges dispense ice, water, and even carbonated water, but this magnet will turn yours into a meat faucet. With options like gravy, french fries, and beer, we're surprised this isn't a real product yet.
Still not sold? Check out this misleading commercial!
Refrigerator Upgrade Kit
Price: $8.49
Pretty Water Droplets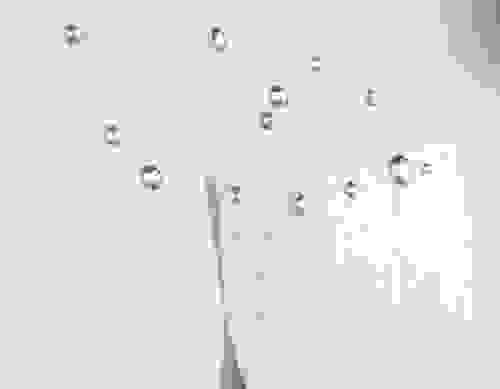 If you want magnets that are more on the subtle side, these water droplets are a good choice. The novelty of a fake user interface might wear out after awhile, but these magnets will always make your fridge look pretty.
Water Droplets
Price: $8
Magneto Shelf System
Named after a popular comic book supervillain, these magnetic shelves are functional and sturdy, but expensive. If your kitchen is short on space, these shelves can add some room for spices, spare change, keys, etc. For obvious reasons, these should go on the side of your fridge and not the door.
Magneto Shelf System
Price: $140
Magnetic Knife Holder
If you're just throwing your knives in a drawer, then you're doing it wrong. A magnetic knife strip is the best way to store your knives, and, conveniently, your fridge makes a perfect surface for mounting one. Once again, make sure you're putting this on the side of your fridge and not the door, unless you literally want a House of Flying Daggers.
Magnetic Knife Holder
Price: $17.95
Clink N Drink Bottle Opener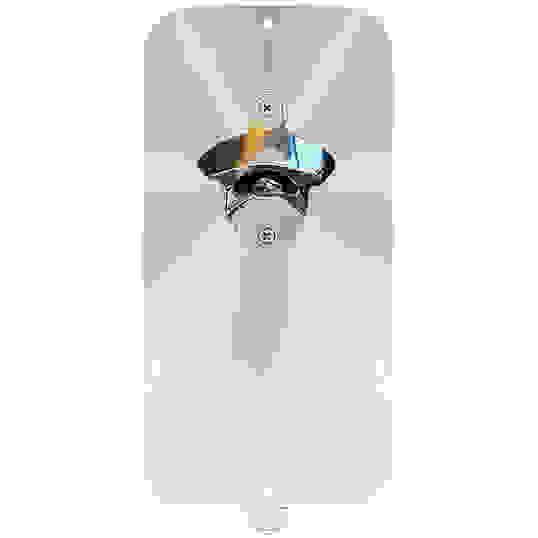 Perhaps the best thing you can possibly mount on your fridge, this bottle opener and bottle cap catcher will make you the life of the party (which you had better be, since you're hosting). Having a bottle opener in close proximity to the fridge shaves precious seconds off of the time when beer leaves the fridge and when beer enters your mouth.
Clink N Drink
Price: $28.95
If you're feeling extra classy, you can get this wooden one on Etsy. The artist even offers custom laser engraving for an additional fee.
Super Classy Wooden Bottle Opener
Price: $39, or $44 w/ custom engraving
---
Hero image: Flickr user "ssp" (CC BY 2.0)