Refrigerators
11 ways to fake BBQ flavor if you're cooking indoors
Year-round barbecue? Where do we sign up?
All barbecue seasons must eventually end, but barbecue flavors never have to! There are lots of different ways to imitate smoky, "hot off the barbie" tastes, and they're perfect for apartment-dwellers without grills, rainy days, or mid-winter cravings for crackling, charred meats.
Better yet, if you're a vegetarian, there's no reason you can't add grill-like flavors to mushrooms, tofu, veggie burgers, or any of your favorite recipes.
Here are our favorites, in order of how well they work.
1. Liquid smoke... duh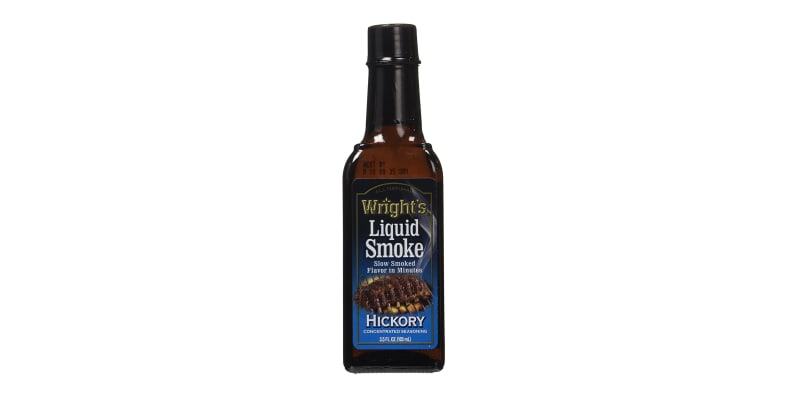 To impart smokiness on just about any food you can imagine, there's nothing simpler than liquid smoke. You can think of this stuff like a vanilla extract, but with barbecue smoke. It's made from real smoke with most of the carcinogens filtered out, but you'll still want to use it sparingly: Too much liquid smoke will lend your food a chemical taste, so start with a drop or two.
2. 'Smoking guns' are a real thing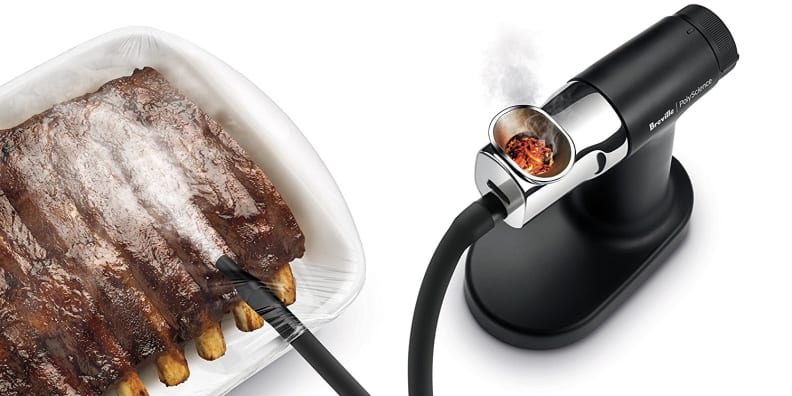 Did you know you can buy a small kitchen gadget that literally shoots smoke onto your food? Smoking guns are real—no campfire required. Just insert some small hickory, mesquite, cherry, or apple wood chips (sold separately), and watch the gun do the rest. They're safe to use indoors but they work quick! Taste as you go, it's easy to accidentally ruin ingredients this way.
3. Get basting!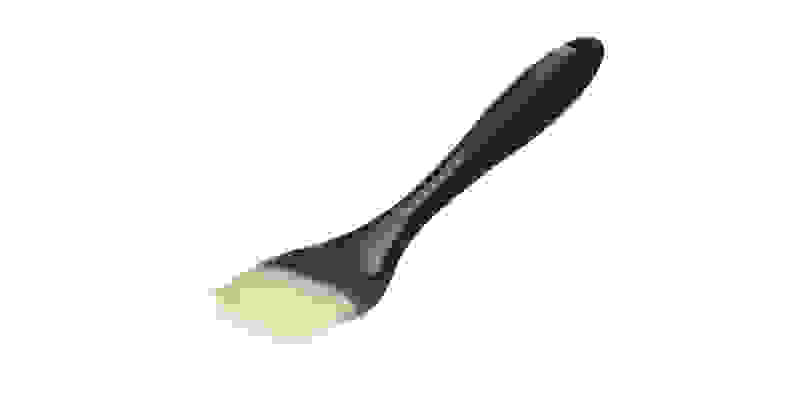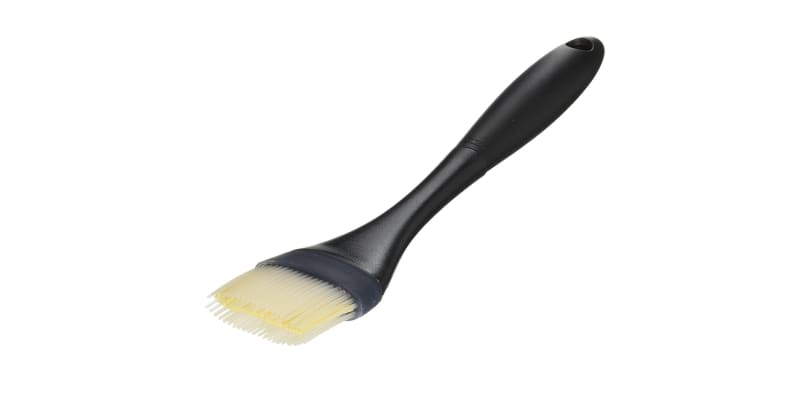 Want to make sticky, just-like-barbecued meat indoors? You can, but you've gotta' baste.
Start by baking marinated chicken (or ribs, or whatever) in the oven like you normally would when there aren't any grills available. But after 10 minutes of cooking, open up the oven and—using a culinary brush—coat the outside with a fresh layer of barbecue sauce. After another 10 minutes of cooking, do it again. And again, until your food's cooked. It should turn out sticky on the outside, juicy on the inside, and your guests will wonder where you're hiding the grill.
4. Ever heard of Lapsang souchong?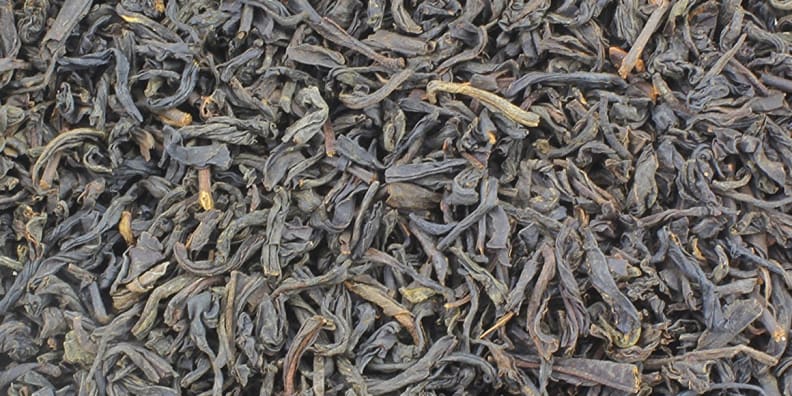 It's a tea. A Chinese black tea, more specifically, but the flavor is distinctly smoky. So while you could certainly steep this tea like any other and sate your smoky craving in liquid form, a better option might be your spice grinder. Pulverize Lapsang souchong tea leaves into a fine power and you can use it like any other spice.
5. Finish with smoked salt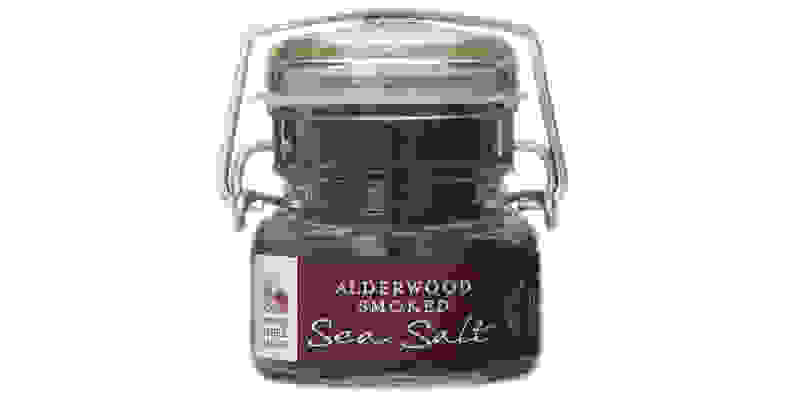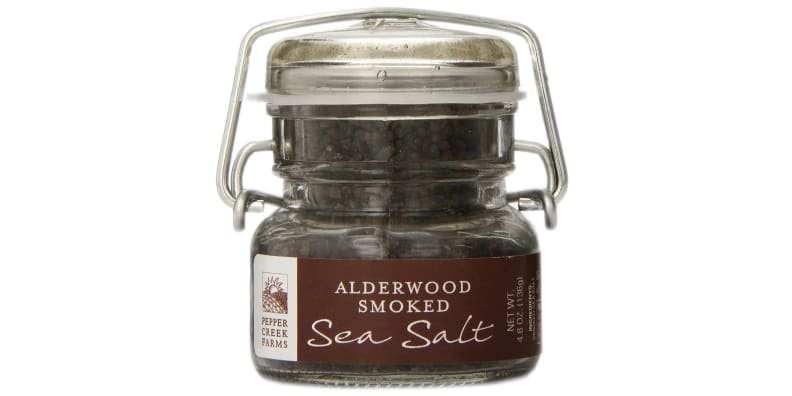 Season as you normally would, but when it comes time to plate your meal, sprinkle a little smoked salt on top. This is a delicious and "cheffy" finisher that can dramatically alter the taste of steaks, roasts, and even desserts—like this Smoked Salt Caramels recipe from Serious Eats.
6. Smoked paprika is 'easy mode'
Smoked paprika is a hardy, flavorful powder and another dead-simple way to add smokiness to almost any recipe, from stews to marinades. It's not spicy, but the flavor is complex and can even work with honey or eggs. Just be sure to store your smoked paprika in an airtight container.
7. Smoked Gouda for BBQ in cheese form
What if you could take the flavors from your smoker, pick them up, and put them right on top of another food—like a burger, or a sandwich, or a grilled cheese? A slice of smoked Gouda cheese is delicious on all of these, and it also complements nuts or chocolate. The brown rind is the best part, but don't eat the red wax on the outside.
8. No problem can't be solved with bacon

You can certainly buy uncured bacon if need be, but most bacon is hickory smoked, applewood smoked, or even corn cob smoked before it's packaged and sold to you. If your recipe works well with bacon (and seriously, name a recipe that doesn't), incorporate some for notes of the smoking wood, not to mention extra fat and texture. Ah bacon, what can't you do?
9. Maple syrup tastes like sweet forest juice
We're talking about the real stuff here, no imitation maple syrup. We're also talking about "dark amber" maple syrup, which is a little tougher to find in stores, but has a richer, more intense flavor. Pour it on pancakes and you'll have sweet pancakes, but cook with maple syrup and you'll draw out some of that tree bark taste, accenting the smokiness of whatever you're making. It's great with mushrooms or sweet potatoes but, as with many of the items on this list, a little goes a long way.
10. Chipotle isn't just a chain restaurant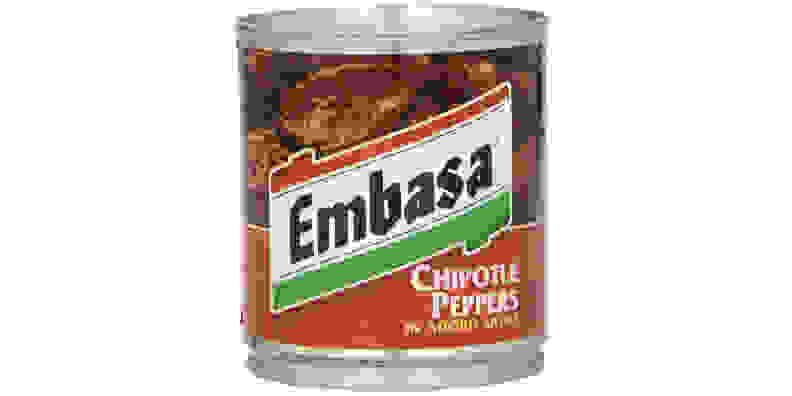 Before it became a synonym for lunch in a strip mall, "chipotle" was just a smoked and dried jalapeño pepper. In dried form they'll add a little smoke and a lot of heat to marinades, sauces, or almost any recipe. But more often you'll find canned chipotle peppers sold "en adobo" meaning immersed in ingredients like paprika, oregano, salt, garlic, and vinegar. To add most of the smoke but less of the spice to your dish, incorporate some of the adobo sauce itself.
11. Molasses: Mother sauce of Southern barbecue
Molasses is a black sweetener made by crushing sugar cane and boiling the resulting juice. Like maple syrup, there are varieties to choose from: light molasses, lightest in flavor, dark molasses, thicker and less sweet, and "blackstrap" molasses, which is downright bitter and should only be used when a recipe specifically calls for it.
There's a smokiness to molasses but it's subtle. Add this to sauces, marinades, or even baked goods that need just a touch of sweetness.