Refrigerators
Audiophile Furniture: A Treat for the Eyes and Ears
Forward-thinking design for old-fashioned tech
Credit:
We aren't going to weigh in on whether vinyl sounds better than digital music. That's a discussion best left to audiophiles. One thing we do know, however, is that a vinyl collection takes up considerably more space than CDs or hard drives.
While there are a number of simple storage solutions available for vinyl collectors, they tend to favor function over form. Those who are looking to replace their aging IKEA EXEDIT shelving units, or who are horrified by the recent redesign, may want to check out some high-end music storage alternatives.
While attending the 2014 Architectural Digest Home show in Manhattan, we had to chance to chat with Jenn Levin Atocha of Atocha Design, and David Stanavich of Wax Rax—two New York based companies that have taken a novel approach to record storage.
Atocha Design
Atocha Design has taken a classical approach with its Open/Close Cabinet, Record Cabinet, DJ Stand, and Record Stand. In designing her products, Atocha drew on her love of vinyl album cover art, and her own desire for beautiful and functional storage. The end result is stunning. The furniture is gorgeous, and noticeably inspired by seminal mid-century modern designers like Paul McCobb and George Nelson.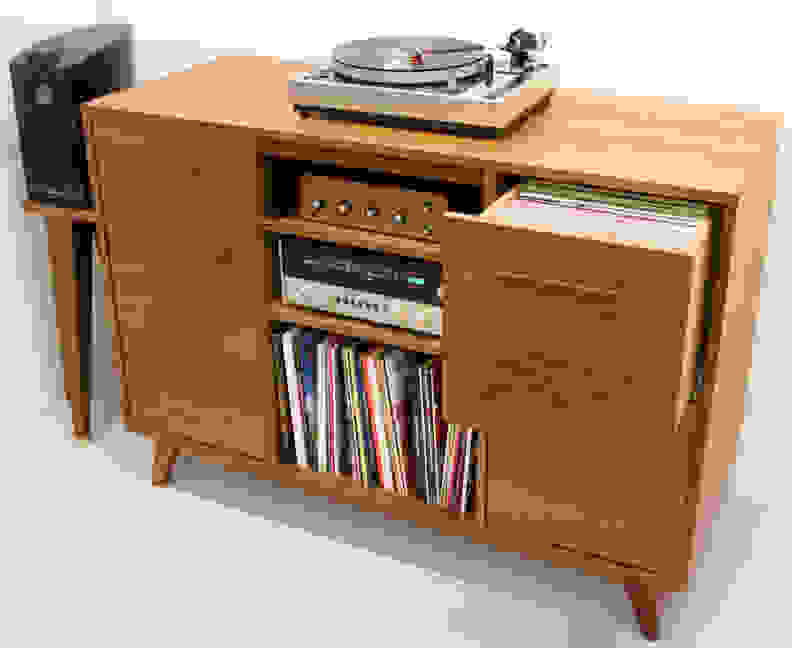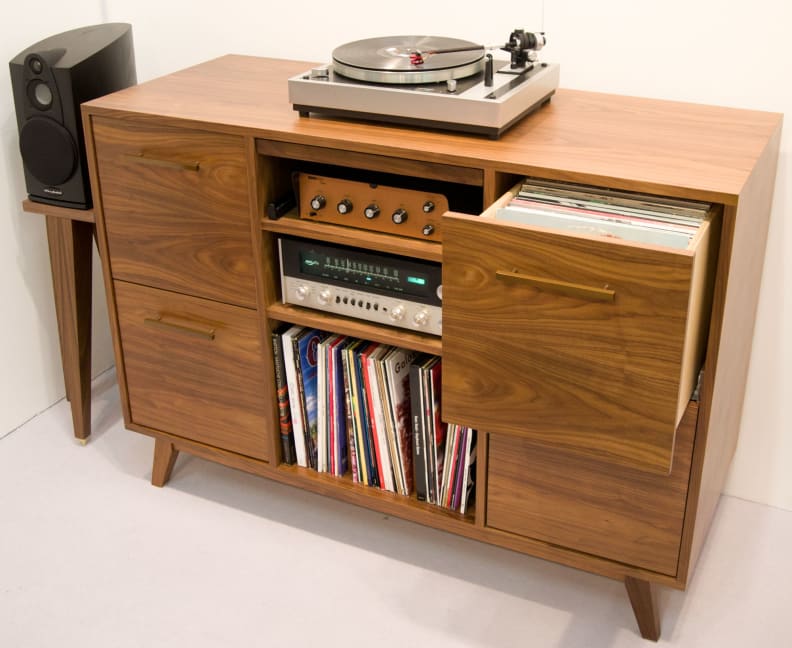 Every piece is made to order, with standard sustainable wood options including American walnut, oak, maple, and cherry. Customers can also request more exotic wood finishes to match their home decor, and the unit dimensions are fully customizable.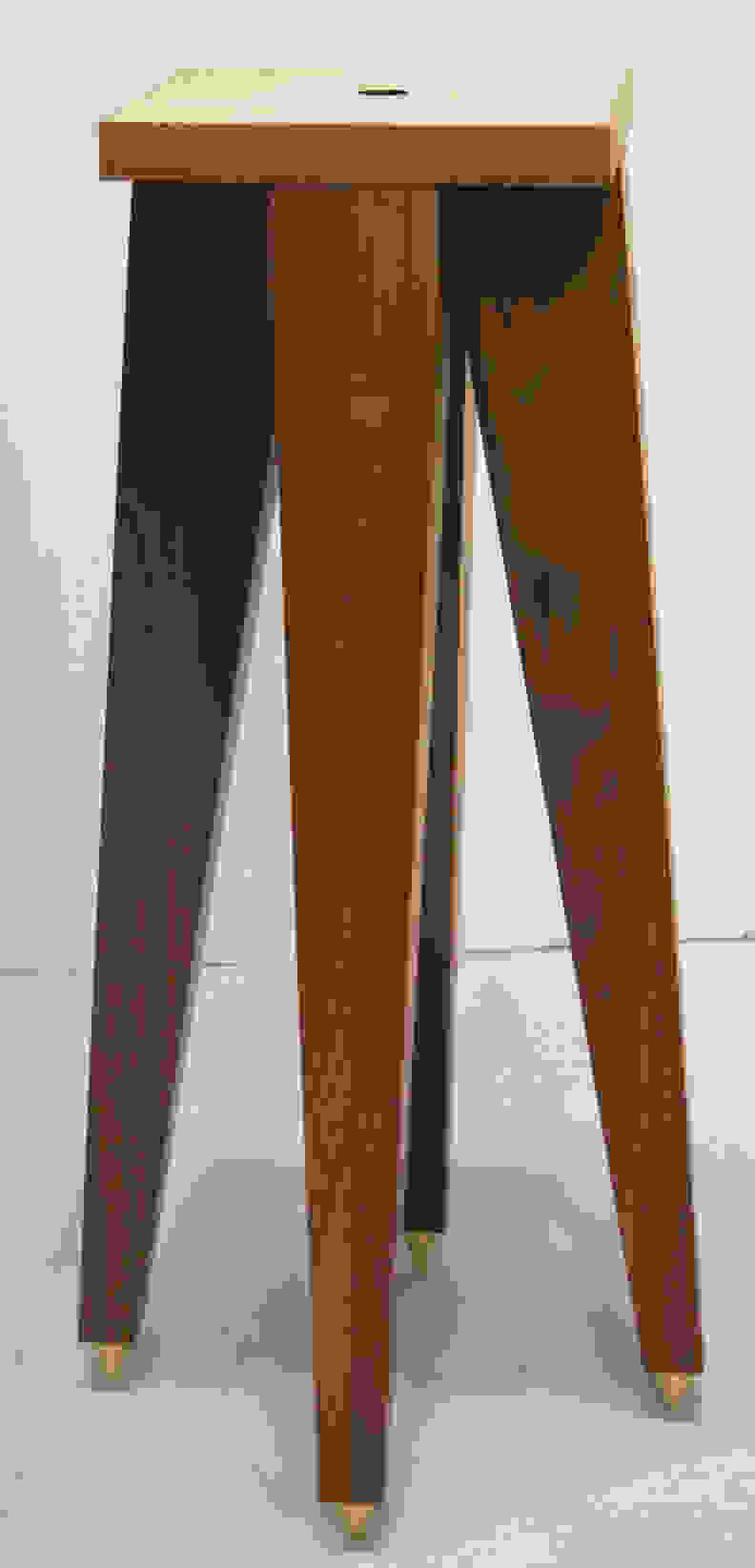 On display at Atocha's booth was the Open/Close Cabinet, which features a number of design touches that elevate it above your standard cube storage. The drawers use a forward-facing design for easy selection, putting album art front and center. The unit also has soft-touch drawer slides to prevent record skipping.
While the Open/Close is clearly designed with analog music in mind, there's a nod to modernity in its inclusion of a retractable shelf for DJ laptops and tablets.
The Open/Close Cabinet isn't cheap at upwards of $5,985 depending on materials and dimensions. But when it comes to custom-made, purpose-built music furniture, they're the best you can get.
---
Wax Rax
At the other end of the design spectrum is Brooklyn-based Wax Rax, the brainchild of David Stanavich. Like Atocha Designs, Wax Rax was inspired by David's own vinyl storage requirements. The similarities end there, though. Wax Rax's starkly industrial products are the polar opposite of Atocha's classical offerings.
Wax Rax has a solution for a highly specify problem: How do you get your vinyl from your shelving units to your turntable?
Enter the RC-1 vinyl cart. The unit is constructed from anodized aluminum, and can fit up to 250 LPs for storage and transport. The use of aluminum is particularly inspired, since it combines reassuring sturdiness and light weight for easy maneuverability. The cart is available in black or silver, for $4,750. Shoppers can also customize the carts, with pricing for bespoke versions available on request.
For more budget-conscious record collectors, there's a powder-coated cart for $1,850. Your scrimping will cost you a couple features, though: It lacks the front and side panels and is made of steel rather than aluminum.