Refrigerators
Be careful when grocery shopping—these fruits and veggies could be contaminated
A non-profit has put out a list of the 12 "dirtiest" fruits and veggies.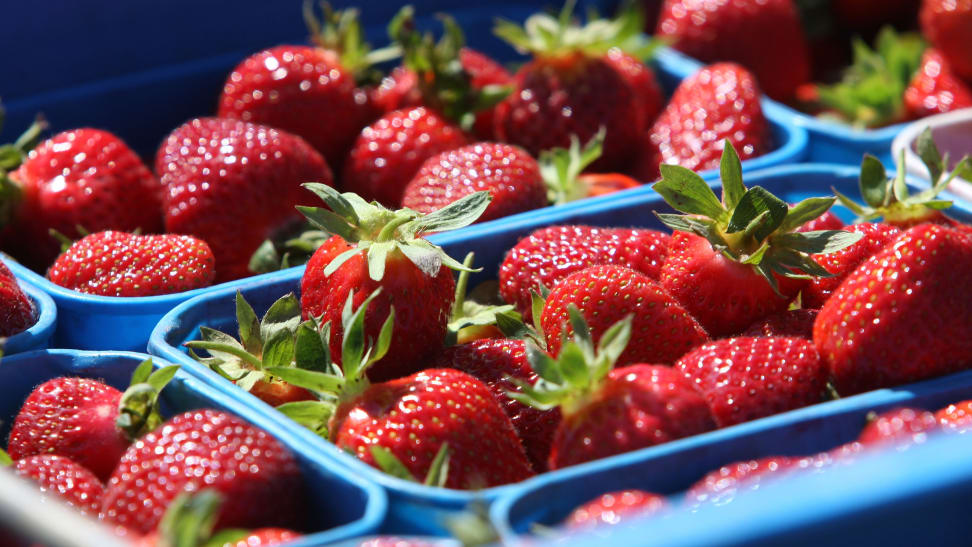 Credit: Getty Images / Sandra Mu
Next time you're shopping at the grocery store, you may want to think twice about the fruits and veggies you plan to buy. That's because some contain significantly more pesticide residue than others, according to the non-profit Environmental Working Group based on data gathered by the US Department of Agriculture.
The EWG puts out a report each year naming the 12 "dirtiest" fruits and veggies that are most likely to have pesticide residue on them. Just like last year, strawberries are the worst offenders, with one sample tested by the USDA containing 22 pesticides and one-third of them containing at least 10.
The rest of the list, in order, includes spinach, nectarines, apples, grapes, peaches, cherries, pears, tomatoes, celery, potatoes, and sweet bell peppers.
You can see the full list of the cleanest and dirtiest fruits and veggies at the EWG's website, or you can enter your email and zip code to receive a PDF of the full report.
Consumers looking to avoid pesticides can consider organic versions, which are usually made without pesticides. Consumers should take care to wash all fresh produce before eating it—even organic versions—as there are lots of steps along the transport chain where food can become contaminated or dirtied.
As someone who has had a number of friends and family members work at grocery stores, I can tell you with confidence: wash everything. You never know what was picked up and put down by another customer, or what fell on the floor in the back. Be safe, wash your produce.