Refrigerators
'Beer Blizzard' Chills Your Beer as You Drink It
Tiny gadget promises to make even the most unpalatable swill drinkable.

Credit:
Ask any college student to define the word "refrigerator" and you'll get an obvious answer: It's a device to keep your beer cold. But the problem with a refrigerator is that it only works as long as the beer is inside, where you can't (comfortably) drink it.
Luckily, on the untamed technology frontier known as Kickstarter, inventors are feverishly working to overcome this limitation. The most likely candidate we've seen so far? A tiny, reusable ice cube called the "Beer Blizzard."
According to the product's Kickstarter page, the Beer Blizzard is a reusable ice cube shaped like the bottom of a beer can, made from thermoplastic polyurethane and filled with a non-toxic, quick-freezing thermal fluid. Inventors Mike Robb and Tom Osborne claim that while the ever-popular beer koozie merely slows the inevitable warming of your can or bottle, the Beer Blizzard continuously re-cools the beer (or soda) as you drink it.
To use it, you simply pluck the Blizzard out of your freezer, drop it into a koozie, and then insert your drink like normal. The Beer Blizzard is molded to fit any can, and efficiently cools bottles as well. Mike and Tom say the effect should last for up to three beers if you're a "casual drinker."
No word on how long it'll last the guys at Pi Kappa Whatever, though.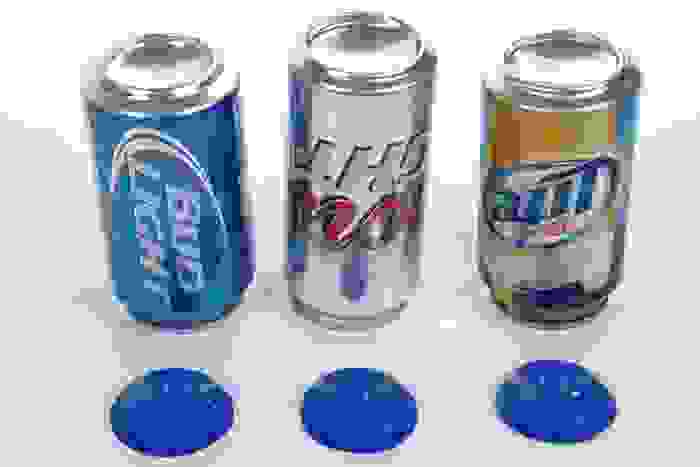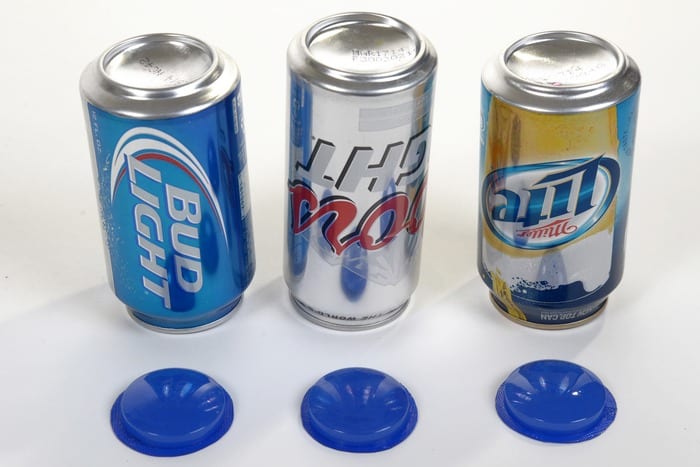 If that sounds good to you, here's the good news: The Beer Blizzard is already fully funded and on its way to hitting "reach" funding goals. And if you want to purchase one right now, it's (sort of) on sale—in the sense that you can pledge as little as $10 to reserve yourself three Beer Blizzards and a branded koozie.
Delivery is expected to begin in June, and additional donations will net additional swag: Robb and Osborne are offering T-shirts, coolers, tailgate seats, and even a corn hole game. Overseas delivery is available for a minimum donation of $40.
For more on the Beer Blizzard, check out their Kickstarter page or BeerBlizzard.com (though the site appears to be down at press time).
Related Video