Refrigerators
Cautious Bosch Says No Smart Appliances Just Yet
Bosch won't release smart appliances that can't play well with others.

Credit:
In its first unified CES appearance, Bosch called a time out on smart appliances that can't play well with others. The German technology conglomerate and home appliance manufacturer indicated that, unlike other manufacturers, the company is waiting for a universal system of communication across smart appliances before it attempts any foray into this developing market.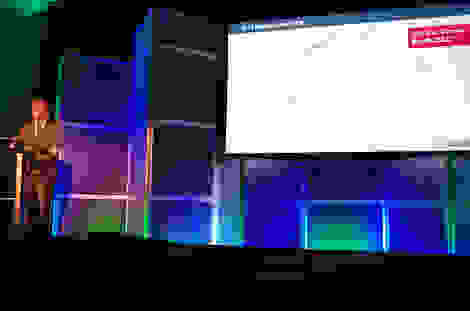 "I can't imagine in the long run that customers will go for a generic approach of one maker only," said Bosch CEO Werner Struth. Instead of going through the trouble to develop a proprietary "smart home" system that's closed to other appliance brands, Bosch's appliance division wants to wait for a standard that allows the company's washers, dryers, fridges, ranges and dishwashers to connect with competitors. Though Bosch makes everything from spark plugs to solar panels, the understanding that consumers may not want to have only one single brand of appliance in the house is a fitting kind of realpolitik.
While it's possible to outfit a house with almost 100% Bosch (and build it with Bosch tools, secure it with Bosch security, and heat it with Bosch solar and thermotechnology, as Struth pointed out) it's refreshing to hear that consumers won't be forced into a kind of brand loyalty by having a Bosch range that's not compatible with your other appliances.