Refrigerators
Cold and Colder: Frigidaire's Convertible Fridge/Freezer
It's a fridge! It's a freezer! Stop — you're both right.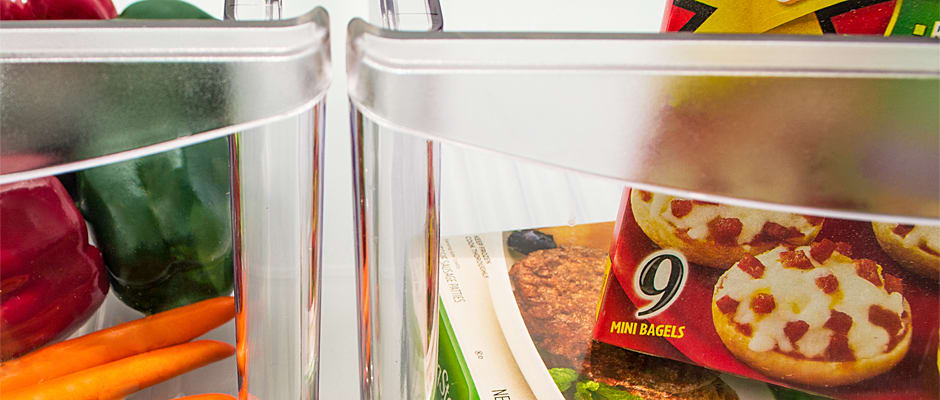 Credit:
Odds are good that if you live somewhere with a roomy basement, you've got a standalone freezer for storing "on sale" chicken or piles and piles of frozen vegetables, and a second fridge in the garage to hold food for parties or drinks in the summer.
But if you don't want two appliances taking up space, Frigidaire serves up one box with two functions, depending on your needs. Just a single switch determines if it's a fridge or if it's a freezer. And our tests show it does well as either one.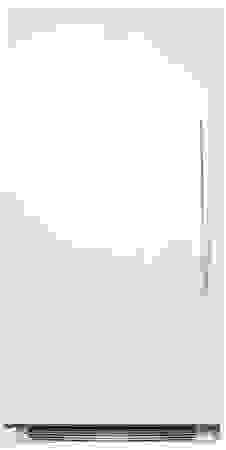 The FKCH17F7HW (MSRP $869) is the only convertible fridge/freezer we've ever seen, and the only one on the market today. The Frigidaire's layout is pretty traditional: Adjustable shelves, movable door storage, and a pair of pull-out drawers that double as adjustable crispers. Most importantly, there's a switch that changes the whole appliance from a fridge to a freezer—all it takes is 24 hours for temperatures to adjust.
It's not for everybody, but the convertible Frigidaire could make sense if you want to freeze extra meat in the winter and store cold drinks during the summer. If you entertain frequently, the FKCH17F7HW gives you more flexibility in your food storage for when you might have to unexpectedly stock up on hors d'oeuvres. Online, we've come across frugal customers who have bought two for a supersized DIY side-by-side.
It's not the only convertible appliance on the market. Samsung's new RF32FMQDBSR features a small compartment—half the freezer—that can warm up to provide extra fridge space, but comes with a $3,999 MSRP. The Frigidaire, which retails for about $765, is the only standalone unit whose entire function can be changed with the flip of a switch.
We tested the Frigidaire convertible and found it did well as both a fridge and freezer. Temperature output on both settings was remarkably consistent. Despite its lack of a comprehensive thermostat—we kept the controls at the middle "4" setting—almost every part of the Frigidaire hit the 37ºF and 0ºF ideal for fridge and freezer, respectively. It's energy efficient, too: at a rate of $0.09 per kWh, freezer mode costs about $38.44 per year, while the fridge setting only runs roughly $10.95.
For many consumers, a regular standalone fridge or freezer will probably cut it. In fact, if you don't need a convertible unit, most chest freezers and small second fridges cost less. That said, the Frigidaire FKCH17F7HW adds a level of versatility that could be just what a household with varying needs could want. If you want the added flexibility without the cost and space needed for two separate appliances, give it a try.