Refrigerators
Dacor's New Discovery Fridge Vanishes In Your Kitchen
A new design lets you hide Dacor's latest fridge in your cabinets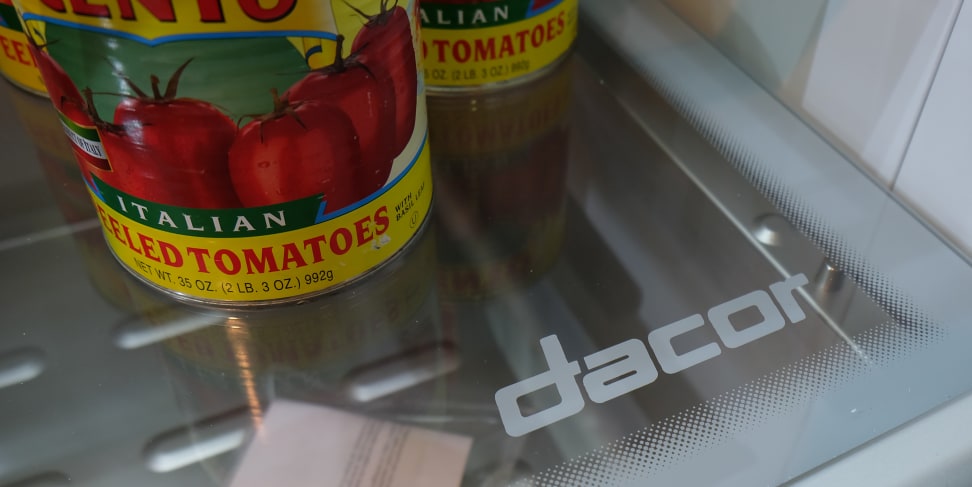 Credit:
It isn't every day that you get to see some of America's hottest luxury appliances in one place. That's why we jumped at the chance to check out Dacor's brand-new Discovery Fully Integrated Refrigerators, which were recently on display at the Dacor Discovery at the Architectural Digest Show in New York.
These new models have been designed from the ground-up to blend in with your kitchen cabinetry. A patented hinge system that Dacor calls FlushFit lets the fridge door swing up and out of the way of surrounding panels. Even if you aren't planning on mounting a cover to the fridge's front panel, Dacor is highlighting how much more tightly this hinge system integrates with your kitchen.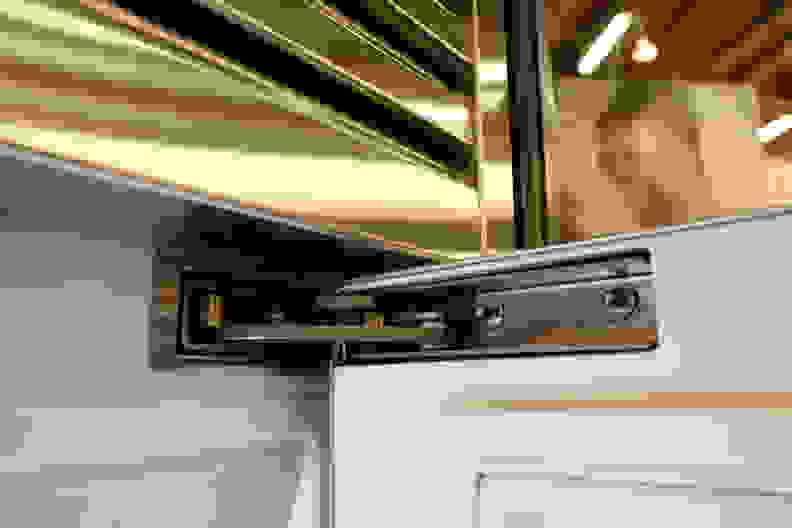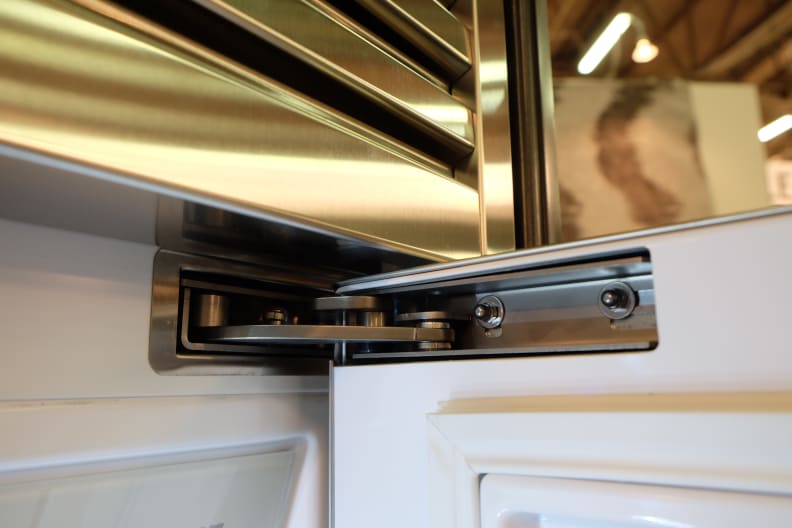 The more impressive built-in demo unit on the show floor was actually two Discovery units positioned side-by-side within a sleek back demo kitchen. The two refrigerators simply vanished when closed, looking like any other part of the cabinetry.
The inside of the refrigerator is basically what you'd expect. While the fridge is a little narrow, there's plenty of space recovered from the sheer depth of the unit. GlideShelf and SoftShut buzzwords apply to this model's drawers, which slide smoothly and have a nice soft close point so they don't slam.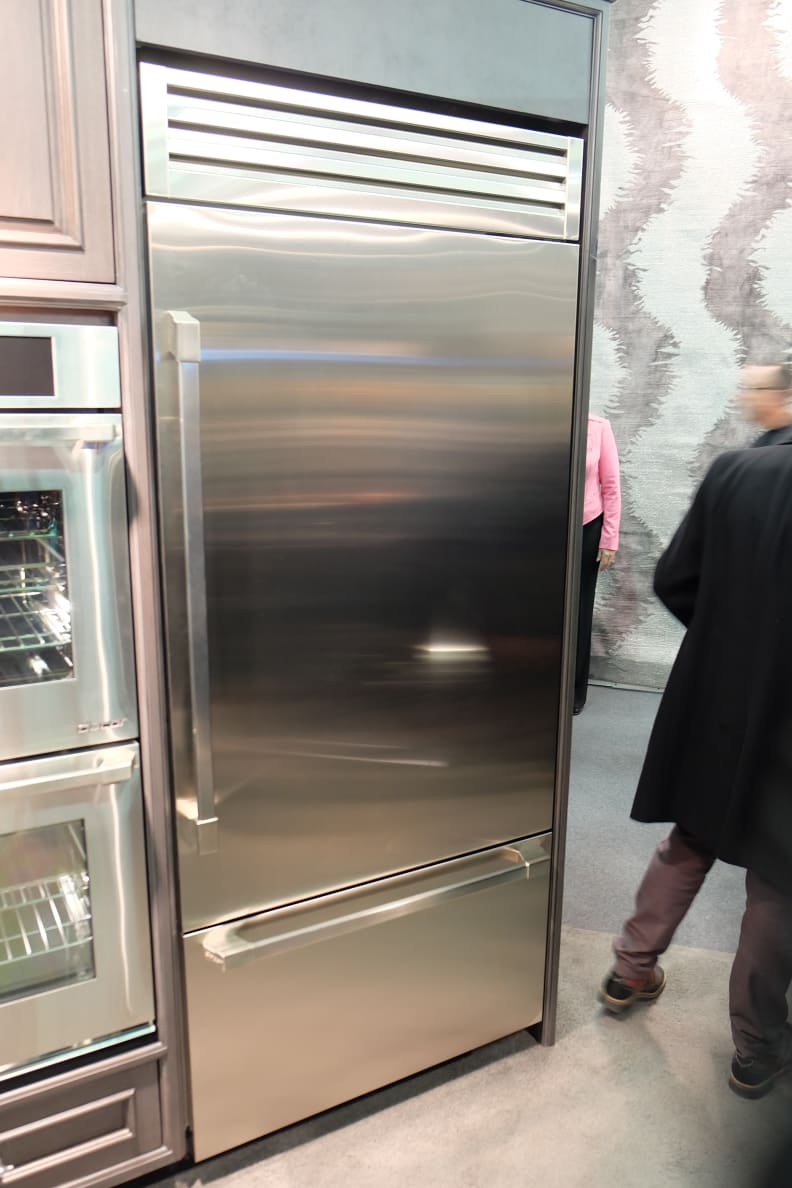 ×
design
The Discovery's sleek control panel is right at the top, and it's easy to read and adjust the temperature of the upper and lower zones. While it isn't as fully featured as some other refrigerators, there is an alarm function, so you know when the door has been left ajar for too long.
Beneath the refrigerator is a customizable freezer. It has a deep bottom drawer with a top sliding space. Of course, the top shelf holds the ice tray for the Discovery's built-in ice maker.
All in all, if you need a small refrigerator that can act like a chameleon in your kitchen, this new Dacor might just fit the bill.
Related Video