Refrigerators
Dehydration (Literally) Raises Red Flags in France
Vittel reminds you to drink water by twisting a cap, not your arm.
Credit:
Ah, summertime: It's the season of hot weather, beach vacations, hanging out around the grill, and... chronic dehydration.
Despite the growing movement towards earthy, organic, all-natural food consumption, many people routiunely forget about the most basic step for staying happy and healthy: drinking enough water.
That's precisely why French ad agency Ogilvy Paris has partnered with Vittel, a bottled water brand, to come up with the Refresh Cap—a simple (and simply adorable) method of reminding folks to take a swig of H2O at least once an hour.
The bright red Refresh Cap is essentially a cross between a regular twist cap and a one-hour egg timer. Each time you screw the cap back onto the bottle, the timer resets and begins counting down. At the end of each hour, a small flag built into the top of the cap pops up to remind you to take another drink.
Unfortunately, the Refresh Cap was part of an advertising campaign meant to bring attention to a general lack of hydration, not a new mainstream bottle feature. The campaign materials claim that 80% of people don't get enough water during the day, and the cap was designed as a tool to try and help reduce that number in an engaging, elegant way.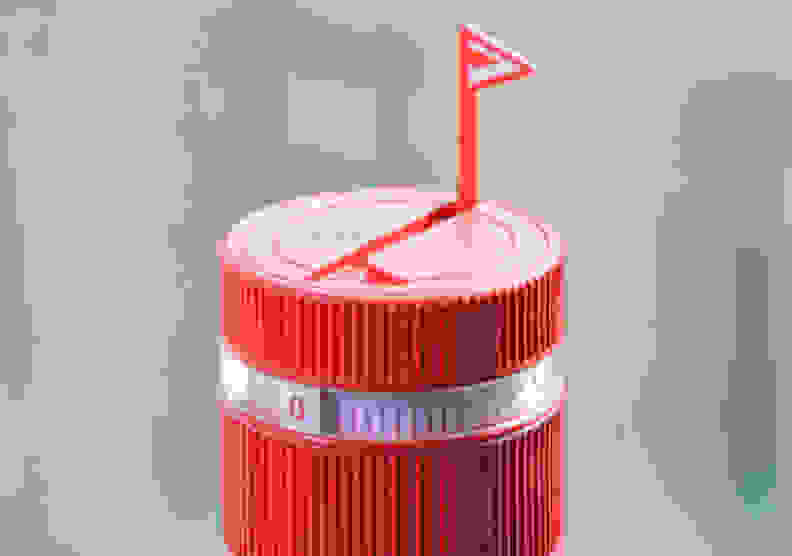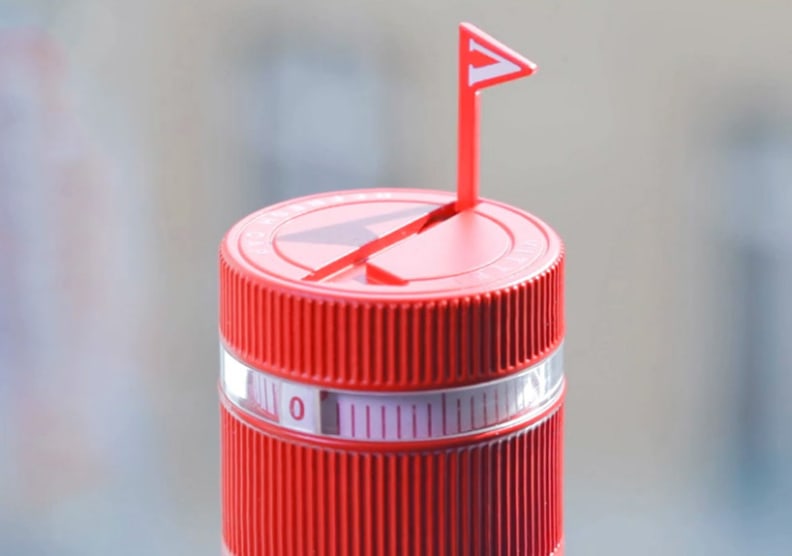 According to Ogilvy, the Refresh Cap study was a success, but that doesn't mean you're going to start seeing little red flags popping up on the subway or in your workmate's cubicle. There's no sign as to whether or not the Refresh Cap will hit mainstream bottle production, so in the meantime, you'll have to develop your own little reminder to get those necessary eight glasses a day. Bottoms up!
Image Credit: Ogilvy & Mather