Refrigerators
Don't Make a Stink: It's Clean Out Your Refrigerator Day!
Really, with Thanksgiving approaching, what more of an excuse do you need?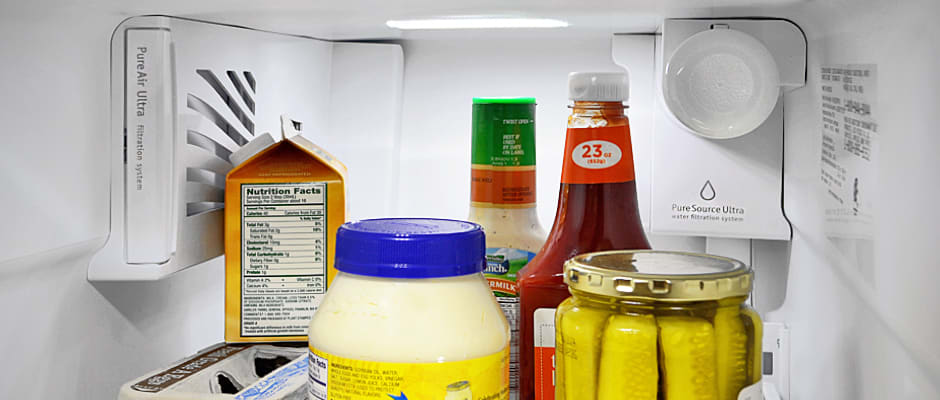 Credit:
Every day is a holiday. That's not just a snarky turn of phrase—it's a fact. Yesterday was "Loosen Up, Lighten Up Day," which I think can be translated to "Don't Be A Jerk Day." The day before that (November 13) was World Kindness Day, and Sunday is World Peace Day (not to be confused with the International Day of Peace).
Are you detecting a theme for November, young padawan? Well, let me throw a wrench in it, because today is National Clean Out Your Refrigerator Day.
Hoist the maypole! Burn the bamboo! Prepare the lavish banquet, for our cuboid white goods must be cleansed for the harvest!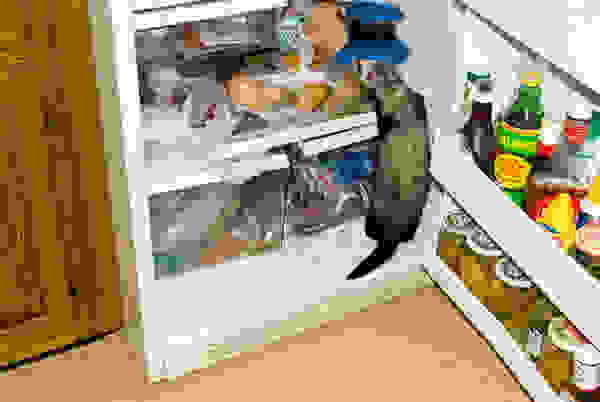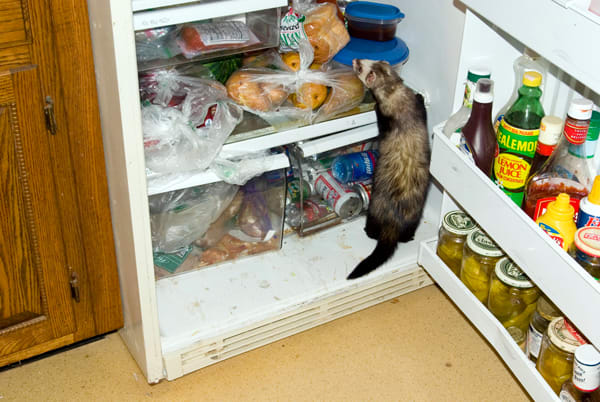 Speculation is rife regarding the origin of this somewhat labor-intensive holiday. TODAY—that's NBC's Today Show—reports that it was started by Whirlpool Home Appliances back in 1999. CNN insists that the origins are not entirely clear, while adding that it may have initiated spontaneously in preparation for space-taking Thanksgiving provisions. It's a marketing stunt shrouded in an enigma stuffed inside a holiday—a "holinigmatunt," if you will.
It's a marketing stunt shrouded in an enigma stuffed inside a holiday—a "holinigmatunt," if you will.
So we decided to do some sleuthing of our own. And as it turns out, it really wasn't very difficult to get to the bottom of the mystery: A look through the Google News archives reveals the holiday was inaugurated back in 1995—and yes, it was at the behest of savvy Whirlpool marketers. Here's the Pittsburgh Post-Gazette from November 15, 1995:
"Whirlpool has christened today Clean Out Your Refrigerator Day to remind consumers to clean before the holiday season."
Thanks for looking out for the common slob, Whirlpool! We particularly enjoyed this piece of pre-internet nostalgia from the Post-Gazette article:
"The company has set up a toll-free number for refrigerator questions, from how to get rid of a stubborn stain to when to throw out leftovers. Call (800) 95-FRIDGE from 10 a.m. to 6 p.m. Monday through Friday through Dec. 15."
Good thing we have the internet now. Kids today would look at a 1-800 number like a mariner's astrolabe. (Please don't call that number looking for tips, by the way. It's now some strange promotional robot service.)
In between fridge-cleaning sessions today (you are going to clean your fridge... right?), you should check out some of the how-to guides, energy saving tips, and cleaning suggestions we've published over the years. They may come in handy with Thanksgiving approaching—and are definitely more convenient than a toll-free number.
---