If you're doing a kitchen remodel, and planning to upgrade your old refrigerator, range, and dishwasher, you've already made a green kitchen decision. Older appliances use more energy than new appliances, and that's costing you money every day.
If you want to take an even bigger earth-friendly step, you can make sure you buy appliances that are Energy Star compliant and manufactured sustainably.
What is Energy Star, anyway?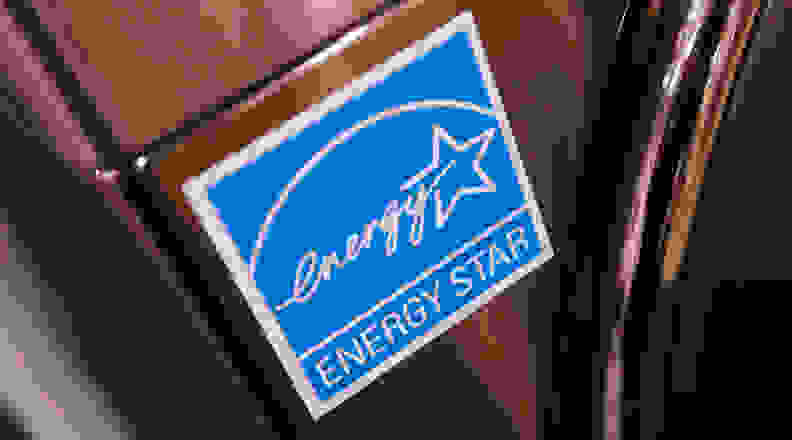 Energy Star is a government program that promotes energy efficiency in everyday products, including home appliances. Manufacturers comply voluntarily. When you invest in Energy Star-certified appliances, you could save significantly on your energy bill. Some Energy Star appliances may cost more when you buy them, but you can recoup that over time.
Which appliances are the biggest energy users?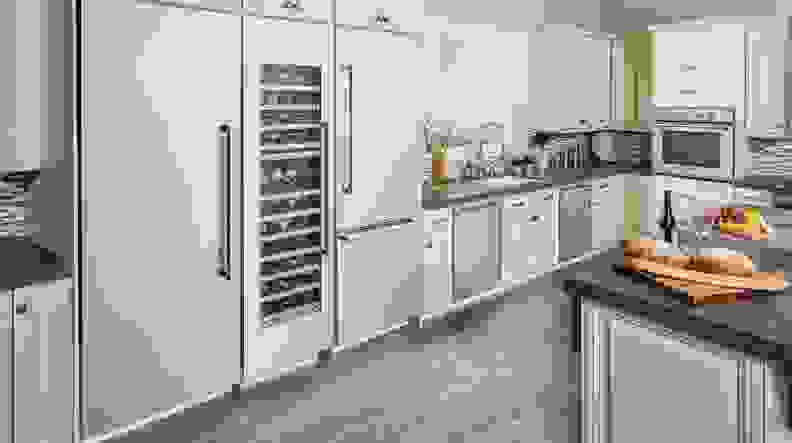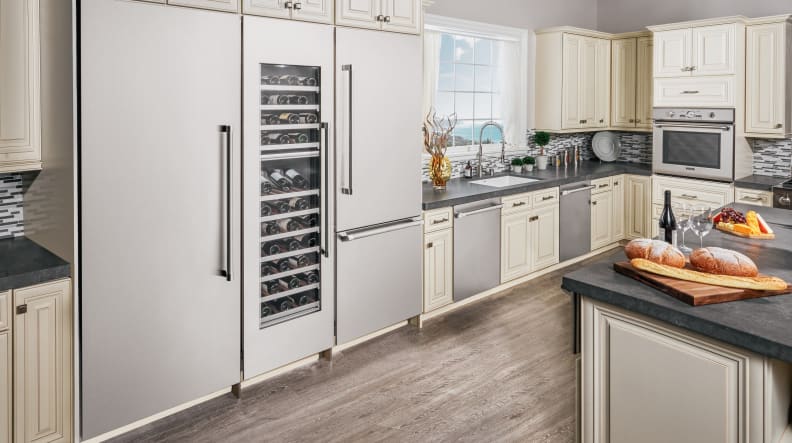 Refrigerators use the most energy in the kitchen. Big, hulking fridges cost more to run, but one large refrigerator costs less to operate than a couple of smaller ones. (So, maybe you can do without that extra fridge in the garage?)
Cooktops and ranges that use gas can be more efficient than regular electric ranges and cooktops. And, induction ranges can be the most efficient of all. They boil faster, heat pans directly, and don't heat up the kitchen to the point where you need to flip on the A/C.
Washers that use a central pole agitator to spin the clothes are less efficient. Front loaders and washing machines with a wash plate in the middle use less water, and the clothes get clean by rubbing against the tub and one another.
Dishwashers use much less water than hand washing, and Energy Star certified dishwashers use over 40% less energy than the federal minimum standard.
Sustainable practices also make a difference
Some factories that make high-end appliances are committed to sustainable production. BSH Home Appliances Corp., which produces Bosch, Thermador, and Gaggenau, has cut water consumption of its appliances in half since 1990. BSH also recycles 92% of the production waste in its factories.
Fisher & Paykel is another environmentally conscious brand. It has a refrigerator compressor design that it claims is up to 35% more energy efficient than conventional compressors. The company uses sustainable manufacturing processes and uses materials that can be separated easily for recycling.
Other high-end brands working toward sustainability include Bertazzoni, Electrolux, GE Monogram, Jenn-Air, Liebherr, Miele, Samsung, and AGA. So, high-end appliances can be greener.
Be even greener
There are a few things you can do to be more green. A few do's and don'ts can help you control energy efficiency in your own home:
• Don't leave the refrigerator doors open for long periods of time. Many newer fridges have door alarms that warn you when the door is left open.
• Don't use your oven when a microwave or toaster oven can heat up leftovers.
• Do fill the dishwasher to capacity before running it.
• Do hang delicate clothes when they come out of the washer instead of tossing them in the dryer.
• Do run your washer, dryer, or dishwasher when your electric rates are lower, often late at night.
And if you are remodeling your kitchen, see if you can recycle your old appliances. It's much more green than leaving them next to the curb.