Refrigerators
European Appliances Take Inspiration from Simpler Times, Supercar Designs and Smiling Mimes
Why can't we get these elegant designs in the US?

Credit:
No matter how many times we visit Europe, there are some things that always vex us: How can countries so close together have completely different electrical outlets? Why is booze cheaper than water in restaurants? And why do their appliances just overflow with the style our clunky fridges, washers, dryers and dishwashers so sorely lack?
After wandering through hall after hall of mirrored finishes, bright colors and patterns that would make William Morris jealous, we wondered why we're stuck with stainless steel. We were feeling pretty bad already, and then we hit the Gorenje stand.
A little background: Gorenje is a Slovenian conglomerate. In the US, their best known marque is Asko, a high end Swedish brand they acquired in 2010. Gorenje-branded appliances aren't imported across the Atlantic but In Europe, the Gorenje model lineup would equal the US offerings of Whirlpool, GE and Frigidaire as far as prestige is concerned, with the important distinction that they make some appliances that look so good.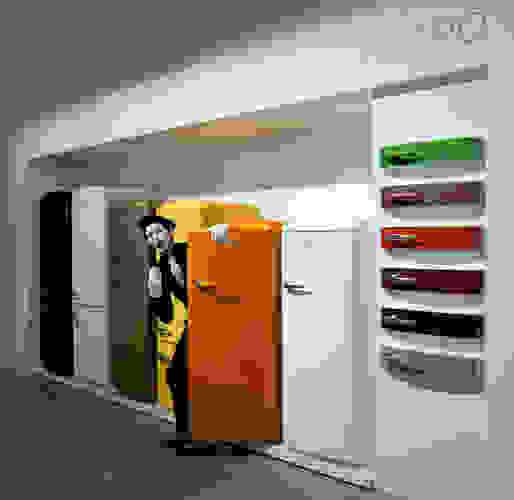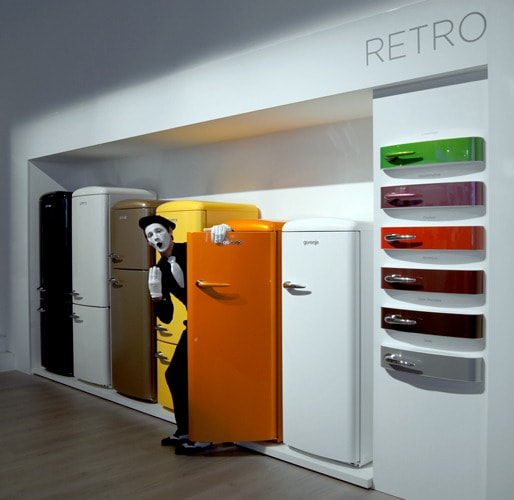 See, in Europe, where homes are smaller and lack basements, appliances are often forced to take center stage. Washers and dryers get installed in the kitchen where they're entirely visible. Fridges and ovens get crammed into wherever they can fit, so they've got to impress with style rather than sheer size.
Though they've been around for some years now, Gorenje still showcased their Retro series of fridges at this year's IFA. The Retro line of refrigerators recall the look of your grandma's old Norge, but they're packed full of new technology that lets them compete with the most efficient models on the market today, earning the European Union's coveted A++ energy rating. If European customers want to update their old kitchen with new appliances but don't want to give up a classic look, the Retro series is a great choice -- as long as those customers are willing to part with upwards of $1300.
If you'd rather move forward than look back, there's also the collection Gorenje worked with Pininfarina. And for gearheads, the name that's emblazoned on the fenders of Ferraris and Maseratis needs no introduction. While Gorenje's Pininfarina-designed fridge, oven and range hood aren't as fast as Italian supercars, they're just as attractive as far as appliances are concerned. The designs are so good that Gorenje put them on prominent display at this year's IFA even though they debuted way back in 2007. They still drew crowds, even without the help of a mime.
---