Refrigerators
Everything You Need for the Perfect Cinco de Mayo
Your favorite Mexican restaurant will be a madhouse on May 5. Why not host your own fiesta instead?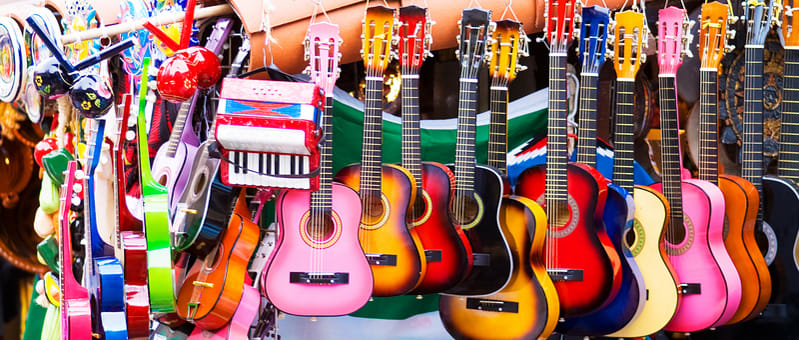 Credit:
We have our avocados, we've stocked up on tequila, and stacks of tortillas are at the ready. We're primed for Cinco de Mayo. It's time for fiesta!
But first, a little history...
Each year on the fifth of May, once the bartenders start pouring, what's usually lost is the reason for the season. Hint: It's not a tribute to Mayan culture, nor is it a salute to Mexican independence. And it most definitely has nothing to do with the Bluth family's absurd Cinco de Quatro celebrations.
No, Cinco de Mayo observes a rare war victory by a fledgling nation. It was on May 5, 1862 that the 2,000-man Mexican army unexpectedly defeated 6,000 invading French troops in the colonial city of Puebla, just southeast of Mexico City.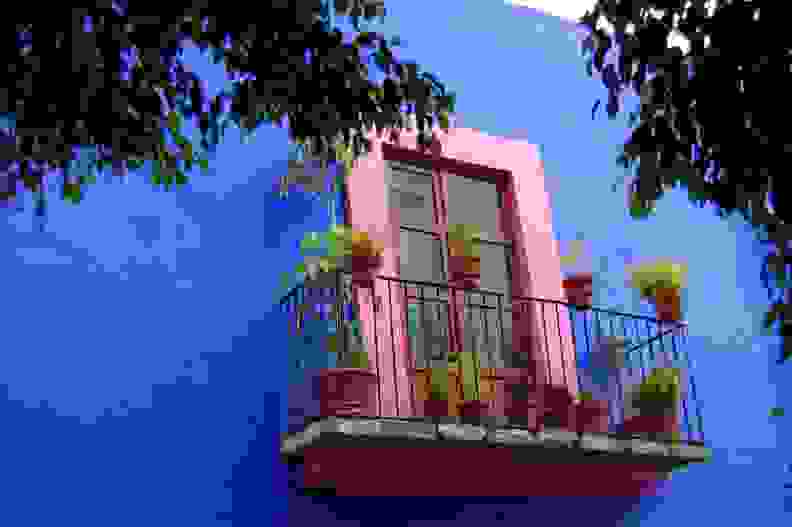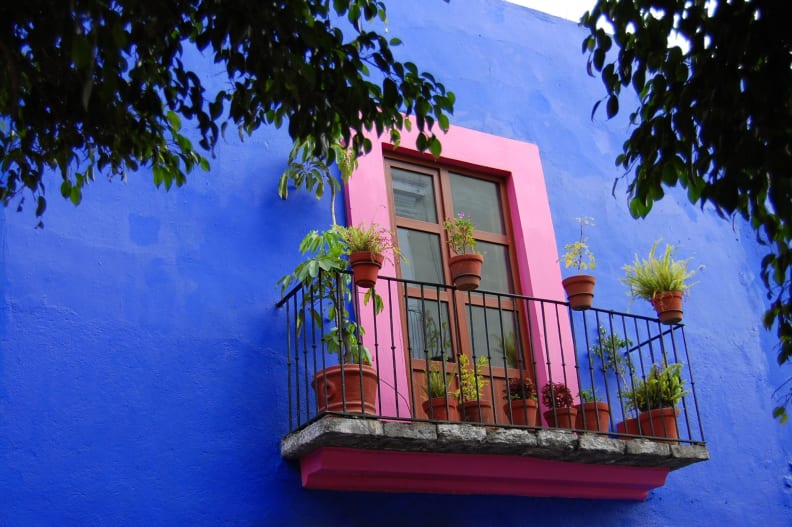 Serving as a minor footnote in Mexico's 19th-century history, the anniversary of the battle is not a big deal in most of Mexico—except for gringo-loving resort towns like Cancún and Cabo San Lucas. Ironically, on both sides of the border, those who promote Cinco de Mayo conveniently overlook that the French came back the following year and re-captured the city.
Anyway, for us, the idea of standing in a long line for tacos and margaritas on a more or less arbitrary day is a total non-starter. We'd much rather be at a private Cinco de Mayo party, sombrero in hand.
So here are the essential ingredients we're looking forward to enjoying as we remember the victory at Puebla this time around. Oh, and a word to the wise: Start stocking up on limes now.
La Barra
---
Margaritas
The quintessential drink of Cinco de Mayo is the margarita. While some bartenders go large, we're a-ok with the more modest, traditional concoction—tequila, triple sec, and lime juice. And if we had our druthers, it'd be served on the rocks in a wide-rimmed glass crusted with salt.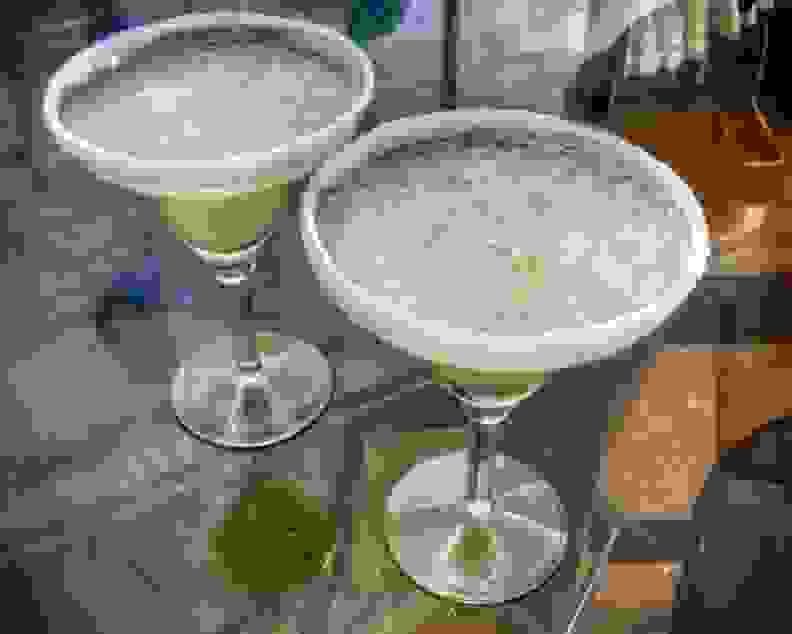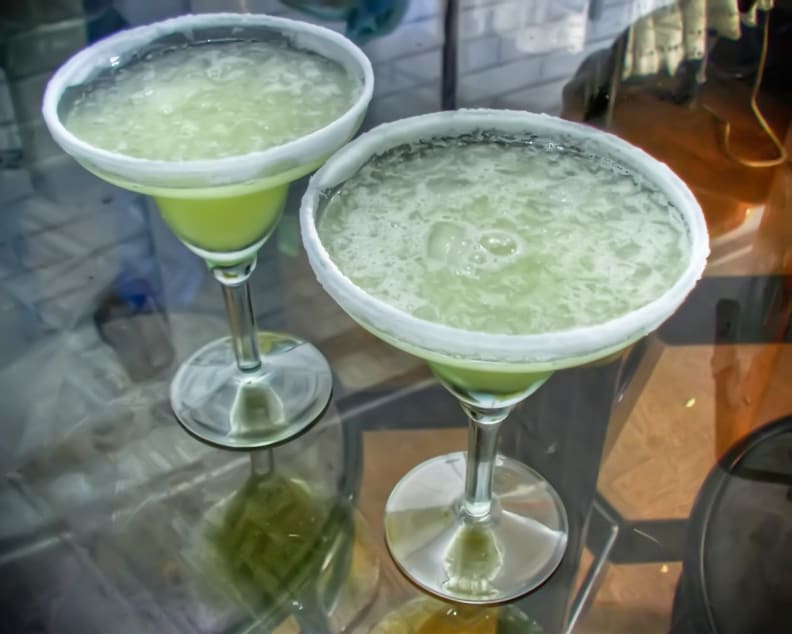 If you're mixing margaritas in batches, the usual recipe is 7 parts (50 percent) tequila to 4 parts triple sec and 3 parts lime juice. A slice of lime for garnish is the final touch.
Many bartenders default to mixers for their margaritas, but we shy away. We prefer the bright flavor of fresh-squeezed lime juice, and often upgrade the triple sec to Cointreau or Grand Marnier. (Any of the above is far better than the artificial orange flavor found in most mixers.)
In our humble opinion, if you're looking to shave costs, you should go with a moderately priced tequila before cutting back on fresh limes. If the lime shortage has made citrus expensive in your area, substitute frozen limeade before leaning on store-bought mixers. Or experiment with fragrant Meyer lemons—they're a delicious cross between a traditional lemon and a mandarin orange.
Margaritas made with passion fruit or tamarind can be splendid.
Of course, some prefer their margaritas blended with ice, and far be it from us to argue. (Just keep the blender noise down!) Nor do we shun other fruit in our margaritas—mango and strawberry are the usual suspects, but we've found margaritas made with passion fruit or tamarind can be splendid.
If margaritas aren't your thing, you'll be happy to know you're not bound to them for your Cinco de Mayo cocktail selection. Check out these tequila-laden twists on the classics.
Beer
Cerveza is another essential Cinco de Mayo standby, thanks to such easy-drinking Mexican imports as Corona, Sol, and Pacifico—lagers typically served in the U.S. with a wedge of lime for a much-needed tang.
But as beer tastes have expanded to more flavorful brews, options such as Negro Modelo, Bohemia, and Dos Equis Amber have gained in popularity.
Beer Cocktails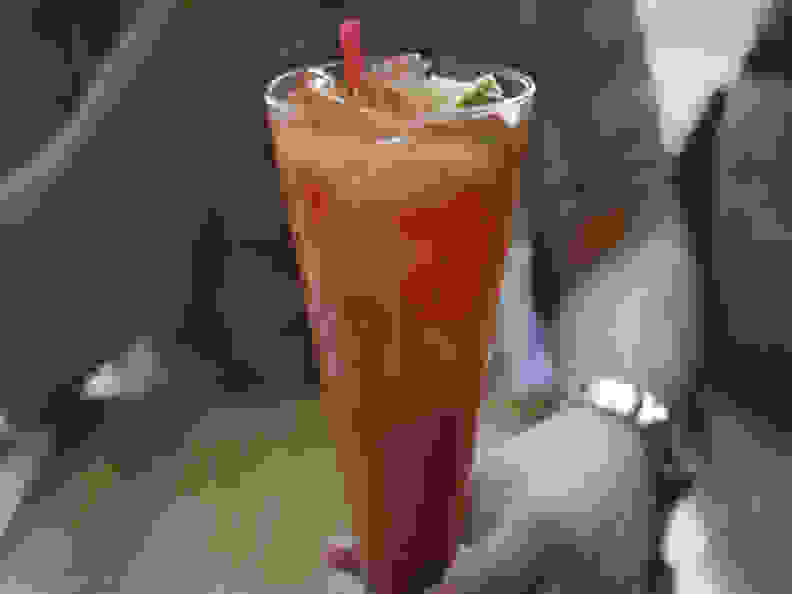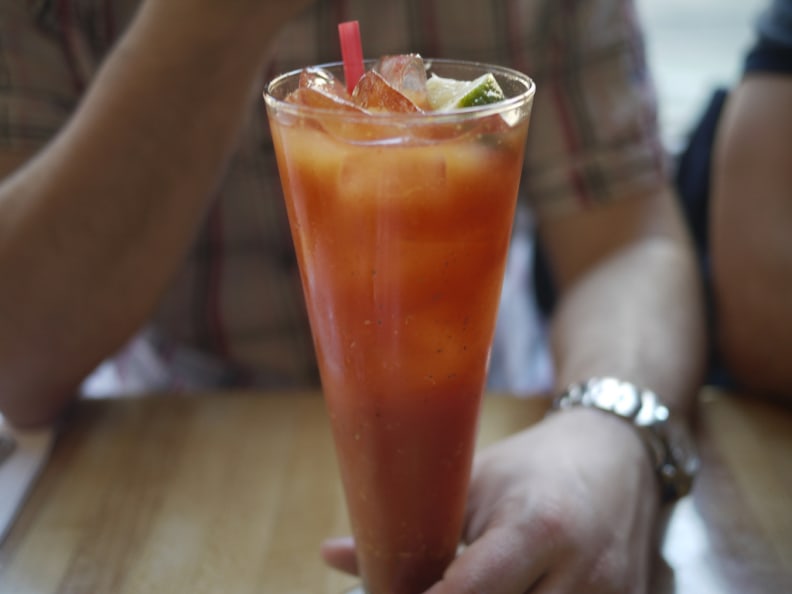 Mexico originated beer cocktails, or cervezas preparada, and they're perfect for Cinco de Mayo. The classic michelada is rumored to be a hangover remedy, but we've happily enjoyed a few of these with tortilla chips and guacamole the night before.
There are many variations, but the standard michelada recipe is beer, lime juice, tomato juice or Clamato, and a dash of hot sauce. Here's one recipe we'd like to try.
If you'd like something a bit less acidic, there's also the chelada — a simpler refresher of beer and lime served over ice with a salted rim.
Aperitivos
---
While food historians might argue in favor of corn, the food we'd consider the cornerstone of the Mexican food pyramid is avocado. A native fruit, avocado wends its way into countless Mexican dishes, but its most famous starring role is in guacamole. And if there's one dish you must make yourself, it's guacamole.
Fortunately, it's dead simple.
Guacamole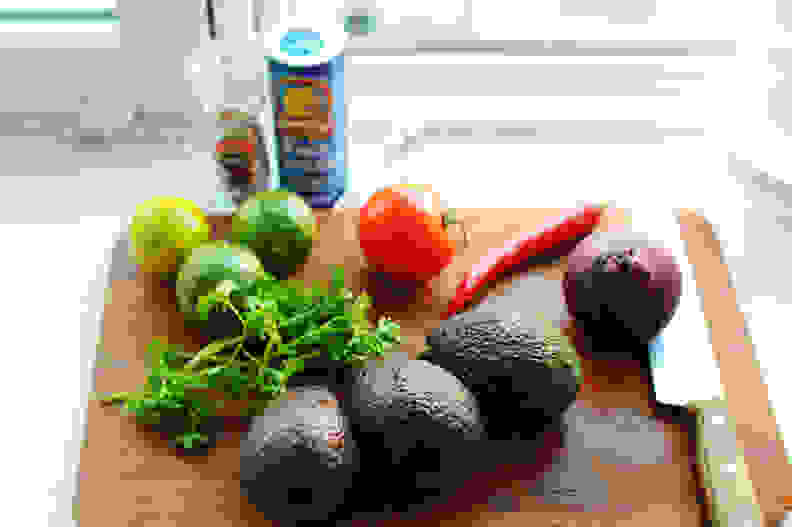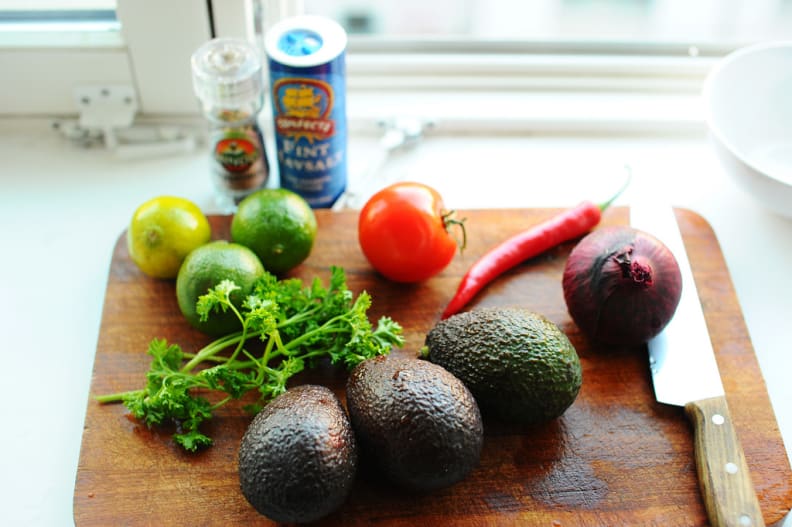 The most important part is obviously the avocado. Most avocados in stores are on the shelf a day or two ahead of being ripe. You can tell they're getting ripe if they give (just slightly) when you press on them. Don't buy them if they're soft—or if you do, be prepared to use them immediately.
Although there are innumerable variations and endless opinions on what makes the ideal guacamole, there are just a few standard ingredients: diced avocado, minced onion, lemon or lime juice, and finely chopped jalapeño or Serrano chili peppers (the latter is a little less spicy). Other additions include diced tomato, cilantro, garlic, cayenne pepper, and of course, salt and pepper. Avoid sour cream, or any additive that dilutes the dynamic flavor of the avocados.
Chips
Want to earn some bonus points from your guests? Make your own tortilla chips for dipping.
As long as you have access to fresh tortillas, making chips is easier than you might think. You can fry them in oil, but you can also bake your chips to bring down the calorie count. It's a different flavor, but we've enjoyed plenty of tasty baked chips south of the border—it's not sacrilege, by any means.
Salsa
Most of us revert to store-bought salsas, and there are definitely good products to be had in the produce section of your local supermarket. But salsa is another Mexican essential that's ridiculously easy to assemble at home. And there are far more variations than you might expect.
Tacos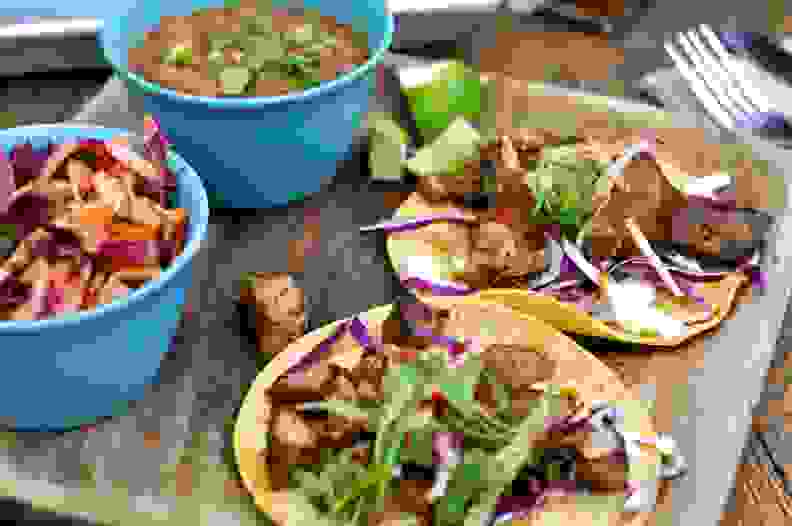 For a more substantial main course, you can't go wrong with tacos. Why? They come with an edible wrapper (flour, corn, or crispy!), and everyone gets to assemble their own. Better still, if you're thorough in your preparation, you can provide vegetarian options alongside a cornucopia of meats.
While seasoned ground beef is the default choice for many, you can stretch your taste buds by trying a few of the varied ingredients that Mexicans use for their tacos. Carnitas, pork al pastor, and chicken tinga are all delicious. Feeling really adventurous? Try smoking your own lengua. Come on, live a little!
Setting the Mood
---
Decorations
The flag of Mexico is predominately composed of vertical stripes of green, white and red, so you've got a natural theme for crepe paper streamers and balloons right there. If you're feeling extra crafty, you can make a piñata out of papier mâché—it's a great project for kids.
Music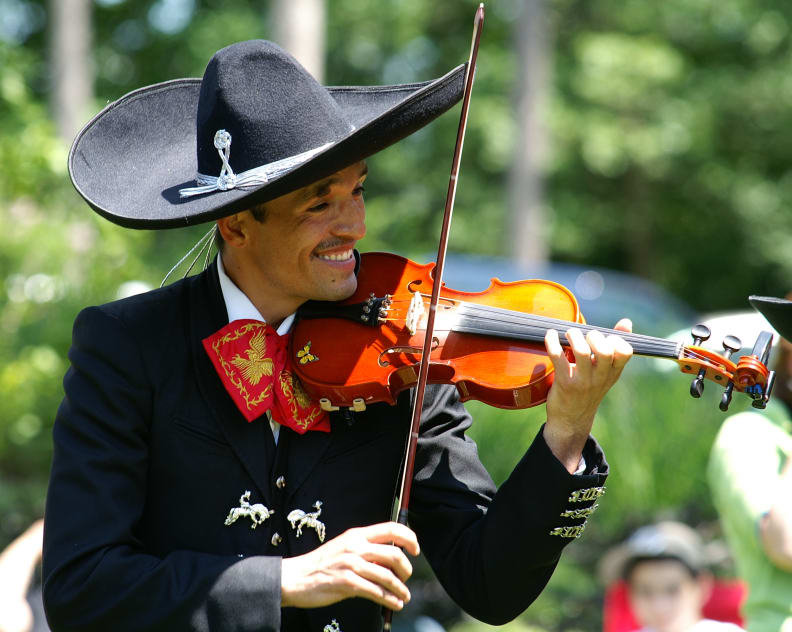 Music is vital for establishing mood, but we're guessing that hiring a mariachi band for May 5 might be an uphill battle (or at least a pricey one). If it just isn't in the cards, download basic mariachi classics like "Malagueña" and "Cielito Lindo". (But you can always count on someone to request the clichés, so you might want to snag those too.)
Movies
If your party will stretch into the evening hours, consider renting a movie set in Mexico. Like Water for Chocolate is the foodie's favorite, and Frida speaks to art aficionados with its portrayal of artists Frida Kahlo and Diego Rivera. If you're a really discerning film geek, try out Luis Buñuel's 1972 masterwork Exterminating Angel.
More mainstream choices include The Mexican, Desperado, La Bamba, and Elvis Presley's supremely campy Fun in Acapulco.
---
Hero image: Flickr user "Brian Auer" (CC BY-NC-ND 2.0)