Refrigerators
High-End Booze Fridges Aim to Keep Your Kegger Classy
These cooling options could make you the life of the party.
Credit:
True Manufacturing is a commercial fridge heavyweight. If you ever stepped into a restaurant's kitchen or bought a soda from a convenience store, there's a good chance you've unwittingly encountered a True fridge. But what are the chances of getting a one of them for your own kitchen?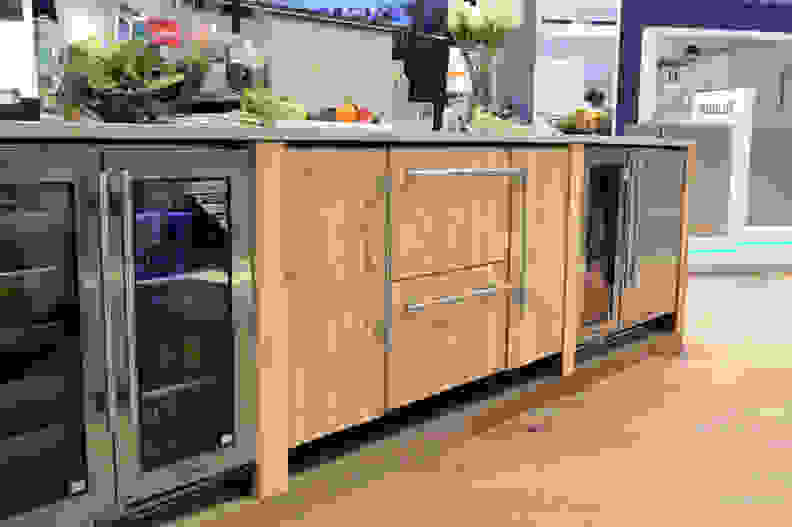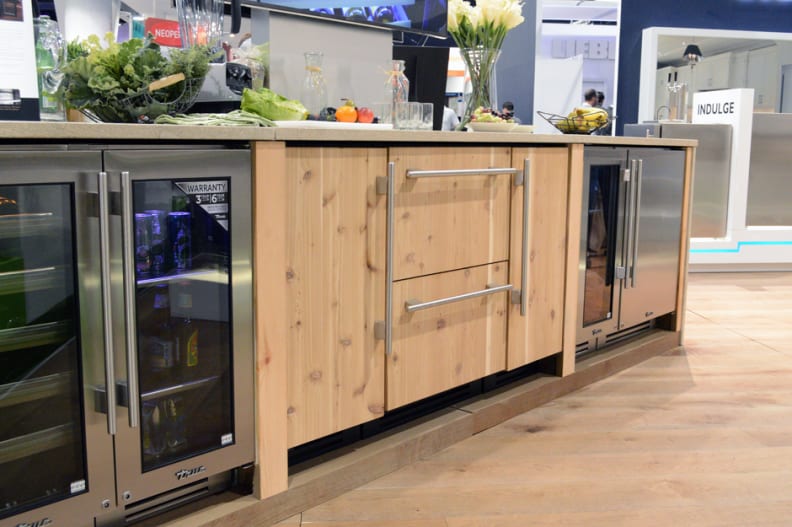 While the company has no immediate plans to bring full-size fridges to the consumer market, True does have a line of wine cabinets, under-counter refrigerators, and beverage dispensers aimed at homeowners. Dubbed the True Professional Series, these fridges are geared more towards high-end entertaining, helping you host parties in style.
At Design and Construction Week in Las Vegas, True showed off the Professional line at its carefully constructed booth. The setup simulated how the fridges would look when installed in a residential kitchen, as well as an outdoor backyard cook space.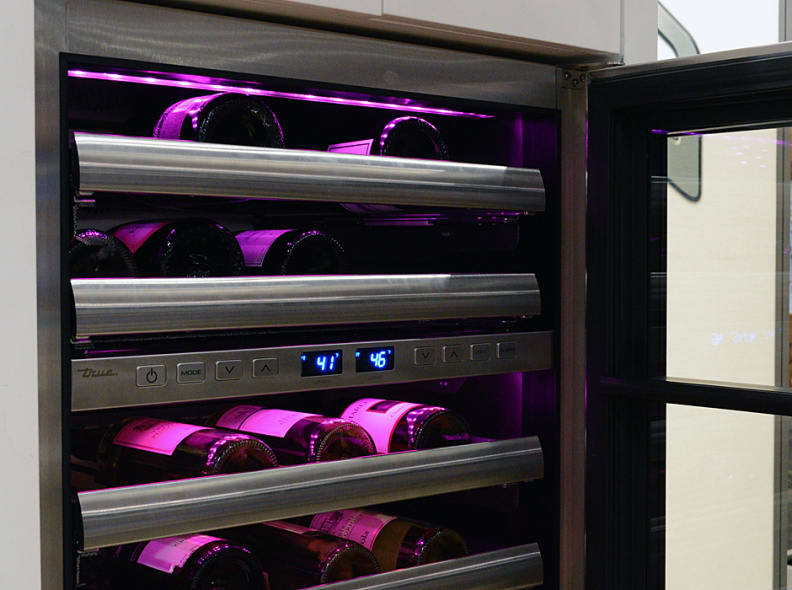 In one indoor setup, the Dual Zone wine cabinet showcased several bottles of wine with classy purple lighting. The Dual Zone is unique in that, as its name implies, it can have different temperatures for the top and bottom sections. Separate ventilation fans and a seal on the door keep the two zones apart, ensuring that you can keep different wines stored at their ideal temperatures.
In another kitchen setup, True had set up its under-counter side-opening and drawer fridges. Influenced by the cold storage arrangement in commercial kitchens, these fridges are designed to streamline the cooking process. By placing drawers for meat and veggies under the counter and right next to the oven, you can streamline the meal preparation process. As an additional perk, the fridges can use custom paneling, allowing them to blend seamlessly into surrounding cabinetry.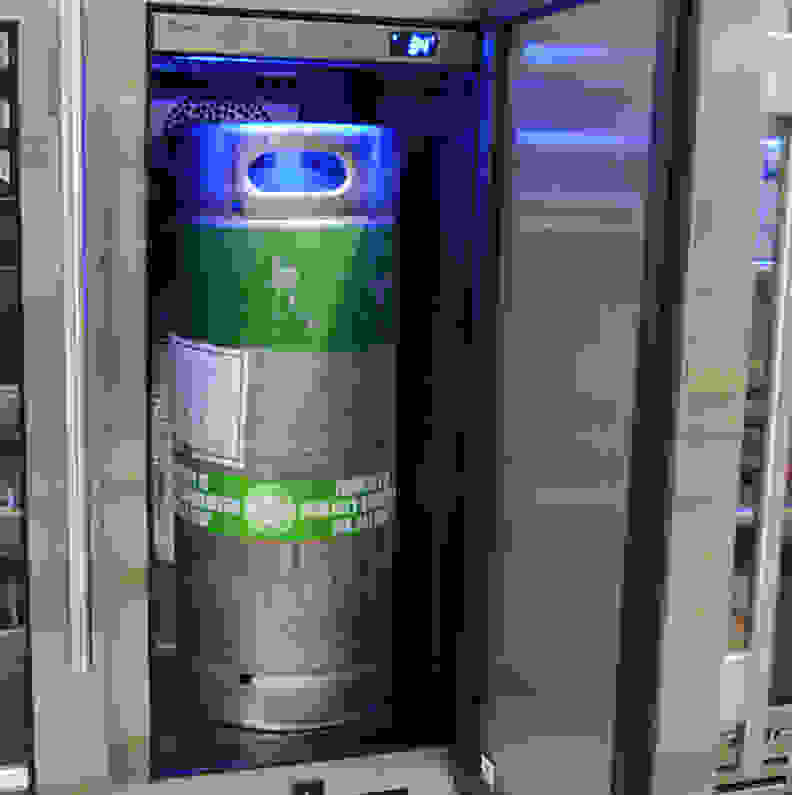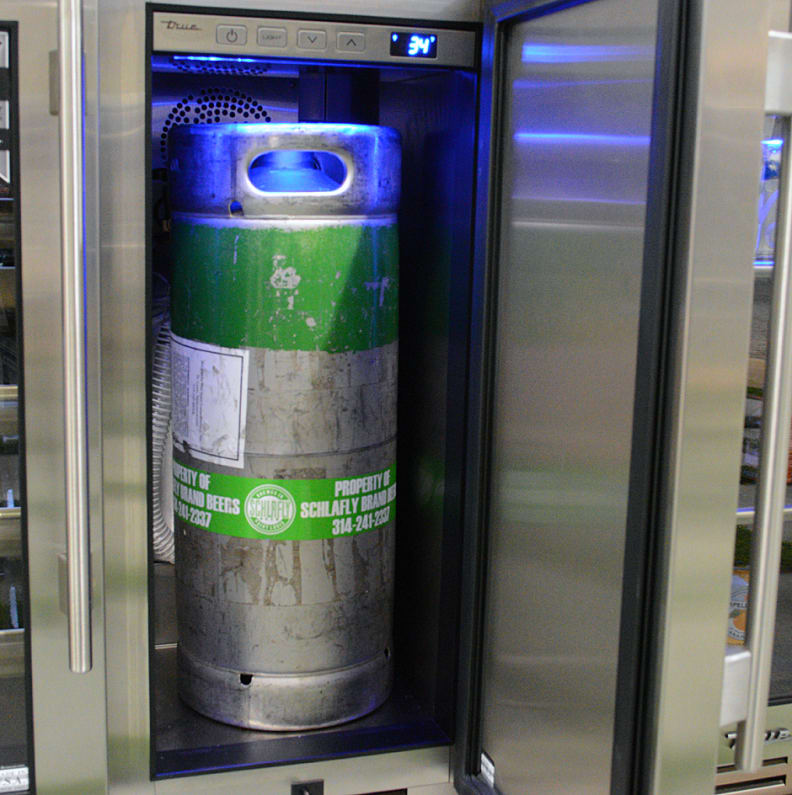 Lastly, in the outdoor kitchen setup—which also featured the beverage storage and drawer fridges—True showed off its Beverage Dispenser. This beer keg cooler keeps the temperature consistently cold throughout the entire keg, right up to the nozzle. The Beverage Dispenser can also be converted into a Wine Cabinet or refrigerator, making it extremely versatile.
True Manufacturing appears to be planning to enter the consumer market by first making a strong impression on the high end. This could mean we'll be seeing full-size True fridges for homes in the near future.