Refrigerators
How to find valuable rebates on new appliances
Upgrading a kitchen? Don't leave money on the table.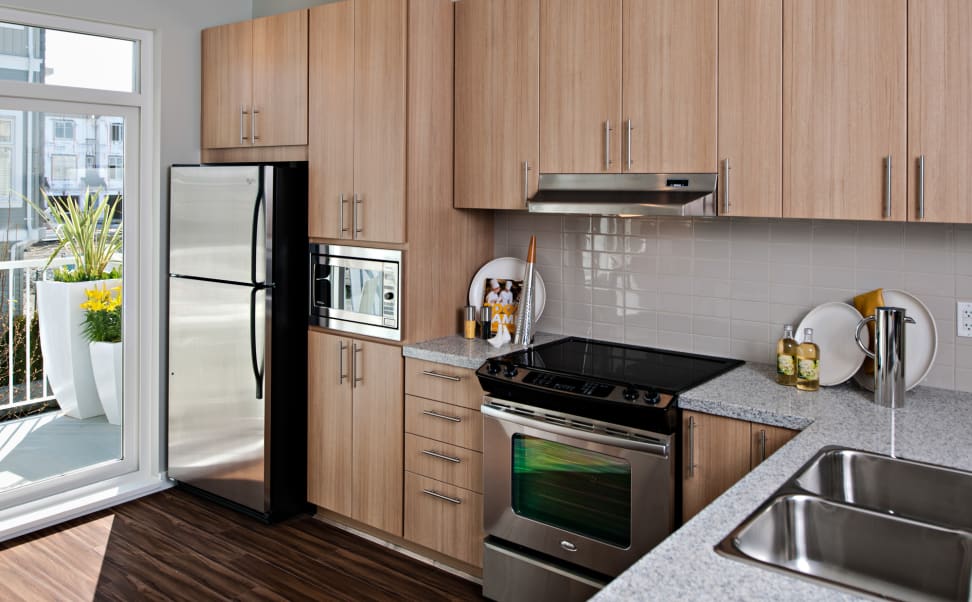 Credit: Flickr user "polygonhomes"
If you bought a new appliance in the last decade or so, there's a good chance you purchased a product that was eligible for a cash rebate or a federal tax credit—potentially amounting to hundreds of dollars.
What, you didn't know a check might be coming your way? Join the club.
Over the last two decades, the federal government and state and local agencies have incentivized the purchase of appliances and other products that use less energy or less water. As the legislative standards for energy efficient and reduced water targets came into effect, utilities increased their budgets to provide rebates to consumers.
But finding them can be a challenge. "Many consumers don't know about these rebates," says Elizabeth Axel, vice president and general manager of content aggregator Eco Rebates.
The rebates come from a variety of sources, and flicker on and off like an old fluorescent light bulb. Many retailers don't stay on top of promoting incentives in their showrooms, and if you do find out about rebates, there's the responsibility of actually following through—obtaining the required paperwork, attaching the receipt, and putting the forms in the mail.
An easy resource at your fingertips
Eco Rebates works with utility companies to stay on top of all of the most current rebates. That data is then provided to retailers and manufacturers to create automated, targeted, real-time tools for finding local incentives.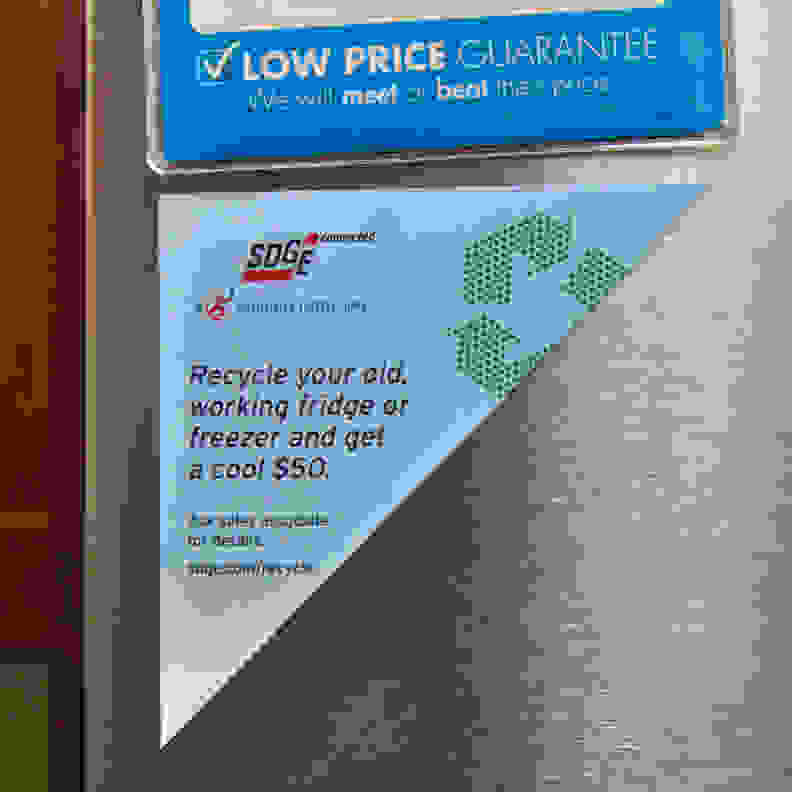 The major national appliance retailers each devote a page on their websites to the Eco Rebates data:
• Best Buy rebates
• Ferguson rebates
• Home Depot rebates
• Lowe's rebates
• Sears rebates
Other, more localized retailers such as P.C. Richard & Son and H.H. Gregg also provide an Eco Rebates page on their websites.
Identifying rebates couldn't be easier: Just enter your zip code, click on the types of appliances you are interested in buying, and a list of the available rebates for your area will pop up. The list often includes manufacturer incentives, as well. In fact, some manufacturers are also clients of Eco Rebates. That means you can review products from a specific brand, such as Amana, Electrolux, Frigidaire, KitchenAid, LG, Maytag, Whirlpool, or Samsung.
The rebates take a variety of forms, but generally target buyers of newer, more efficient appliances. For instance, the government's Energy Star program generally rewards consumers with federal tax credits at the end of the year. Other rebates are designed to permanently retire older, less efficient products. For example, many utilities will pay you for the privilege of picking up your old fridge, rather than letting it find a second (wasteful) life in your garage.
Axel explains that, over time, utilities have increased their budgets for energy efficiency programs, in part because some of them have energy efficiency targets they're legally required to meet. "Providing rebates to consumers happens to be one key piece of how they provide energy savings."
Refrigerators are probably the most commonly targeted products, says Axel, followed by washers. "We're seeing more rebates with dryers, as they have recently been introduced on the Energy Star list. And newer categories, like rebates for smart thermostats and smart irrigation controllers are pretty valuable relative to the product price point," she adds. "Interest in the connected home space—both from utilities and retailers/manufacturers—are driving this."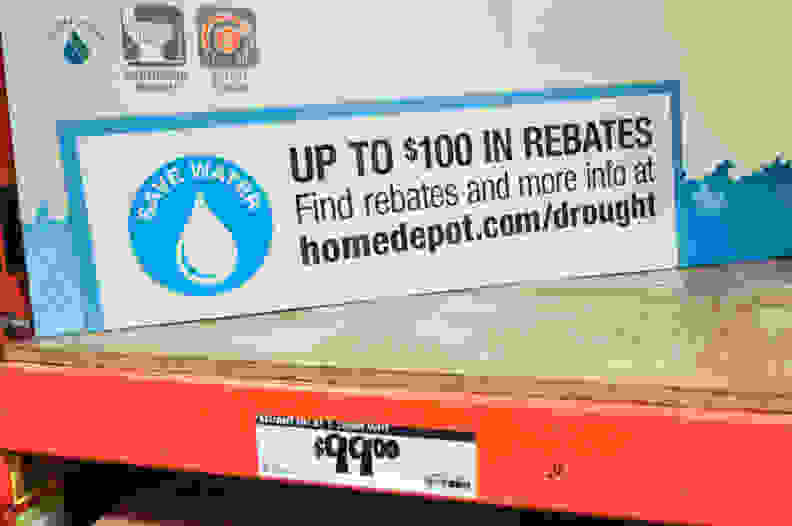 The HVAC category is another place to look for significant rebates, along with water heaters and hybrid electric heat pump water heaters. Currently, rebates of up to $300 are available through Energy Star for some water heaters, through the end of 2016.
Other home improvements earning federal tax credits from Energy Star in 2016 include solar panels, biomass stoves, central air conditioning systems, insulation, roofs, windows, doors, and skylights.
Even though the rebate forms are fairly simple, the consumer still has to take time to download and fill them out. That's one big reason why participation rates aren't 100 percent. But more user-friendly programs are starting to roll out in some regions of the country.
"The utilities are motivated to increase participation rates," explains Axel, adding that more progressive utilities and retailers such as Sears have started providing rebates at point of purchase. "Instant rebates really take a lot of the hurdle away from the consumer—it puts dollars back in their pockets."
Related Video