Refrigerators
How to host Thanksgiving without lifting a finger, because there's an app for literally everything
Need a chef for the holiday? Don't fret, there's an app for that.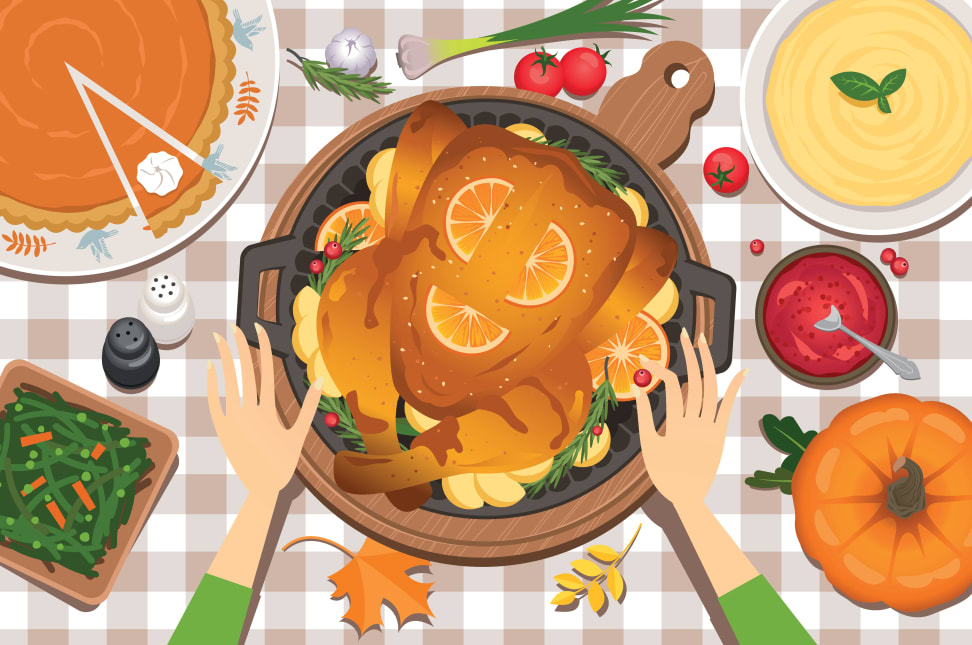 Credit: GettyImages / askmenow
Do you dread hosting Thanksgiving? The long hours of cooking and cleaning, the crazed relatives that descend on your home for a long weekend—it's enough to suck the fun right out of the holidays.
But what if it were possible to host Thanksgiving without any of the fuss? Well, thanks to the rapidly expanding "Uber for X" startup trend, you can.
These companies are actively working to disrupt your usual way of doing things around the house—but don't worry, it's all for the better. From cooking to dry cleaning, here are the services that can make your Thanksgiving a breeze.
---
Prepping Your House
First things first: You need to get your house cleaned and ready for the onslaught of family and friends.
We've highlighted several home cleaning services in the past, and the concept is pretty similar no matter which you use. You simply pull up their site or app, specify the services required, and schedule a time. The types of cleaning offered vary by service, and prices start from $15 and go up (and up!) from there.
Our favorite picks are Homejoy or Handy (formerly Handybook), since they're available in the most cities and offer a variety of home cleaning options.
Then it's time to get your dining table ready. Washio is a laundry and dry cleaning startup that can make sure your napkins, placemats, and tablecloths clean before the big meal. After you book through the Washio app, the company will come to your home, pick up your linens, and drop them off when they're done. All you have to do is set the table on the big day.
---
Making the Meal
Now it's time to tackle what's typically considered the hardest part of the holiday—the cooking.
If you're not much of a whiz in the kitchen, there are plenty of ways to cheat. Instead of doing it yourself, you can use services like Kitchensurfing and KitchIt, which offer personal chefs that will come to your home, cook for you, and serve the food. After the meal, your hired chef will even do the dishes.
Of course, hiring a personal chef isn't cheap, even when you book through an internet startup. Kitchensurfing charges $100 per person for holiday dinner parties, while KitchIt's Thanksgiving offerings range from $50 to over $300 per person.
As for holiday beverages, there are a few startups that can bring the liquor store to you. The most widely available services are Drizly and Minibar, which offer alcohol delivery in a combined 16 cities across the country. All you need to do is use your smartphone to select the drinks you want delivered, and they'll be dropped off in about an hour.
---
Last-Minute Purchases
It's Thanksgiving day, your guests are arriving, and you suddenly realize something's missing. Did you forget to buy the pie? Maybe you're missing a crucial party favor. Luckily, there are on-demand delivery services like Postmates and WunWun that can get you whatever you need, lickety split.
Postmates delivery starts at $5, while WunWun delivers for free if the business in question is within your delivery zone. Both services will deliver your goods in a matter of hours. The only catch is that WunWun is not as widely available as Postmates; it's only in three cities, while Postmates is in 11.
Regardless, both services are great for taking care of last-minute necessities, and could save you from potential holiday disasters.
---
If you can afford all of these services, then you'll have just about every aspect of your Thanksgiving day covered. Now all you'll have to do is entertain your friends and family. Oh, and explain the expense to your significant other. Unfortunately, there's no service that can take care of that for you.
Editor's Note
This article was originally published on 11/18/14.