Refrigerators
How to pair beer with food
Excite your palate, impress your guests.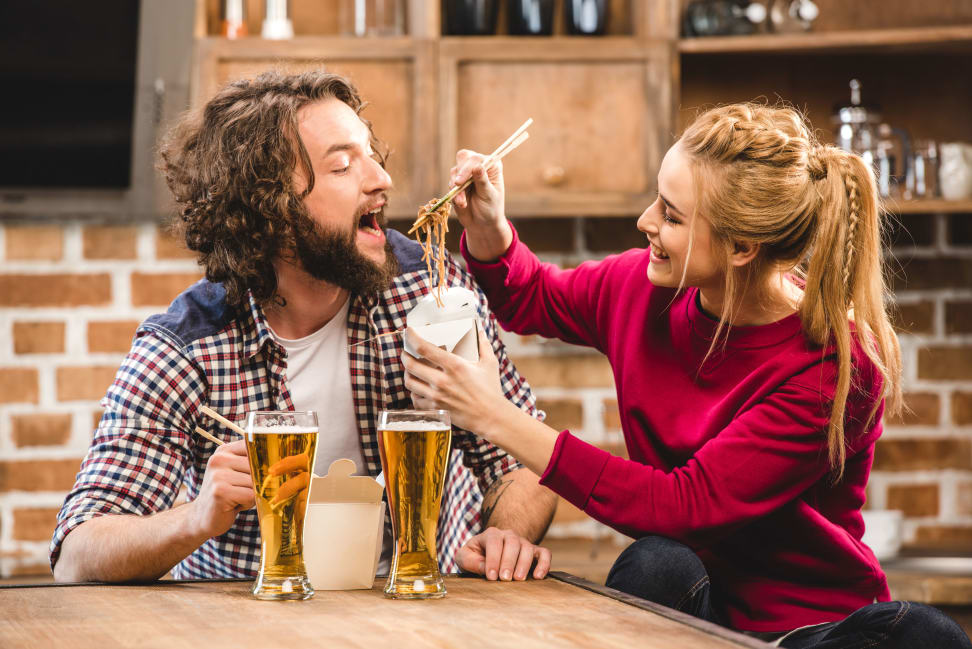 Credit: Getty Images user LightFieldStudios
Though not as common a foodie staple as wine pairings, beer-food pairings have been steadily growing in popularity in recent years. And it's no surprise: craft beers are ubiquitous staples at just about every restaurant, fine dining has become increasingly popular (if only for the gram), and more and more eateries are employing the help of a cicerone.
While a good beer-food pairing is often something you'd expect to find while dining out, the basics aren't exactly molecular gastronomy. With a few quick and easy tips, you'll be matching ales with appetizers in no time. Not only is it a lot of fun to experiment with different pairings, it's also a great way to elevate a meal for an important occasion.
As with all things subjective, a good pairing will largely be based on your personal preference. If you're just starting to explore the world of beer-food pairings, however, we have some great general rules that can serve as your initial guide for how flavors interact. With these basic principles in mind, you'll be well prepared to find the perfect pairings for your particular palate.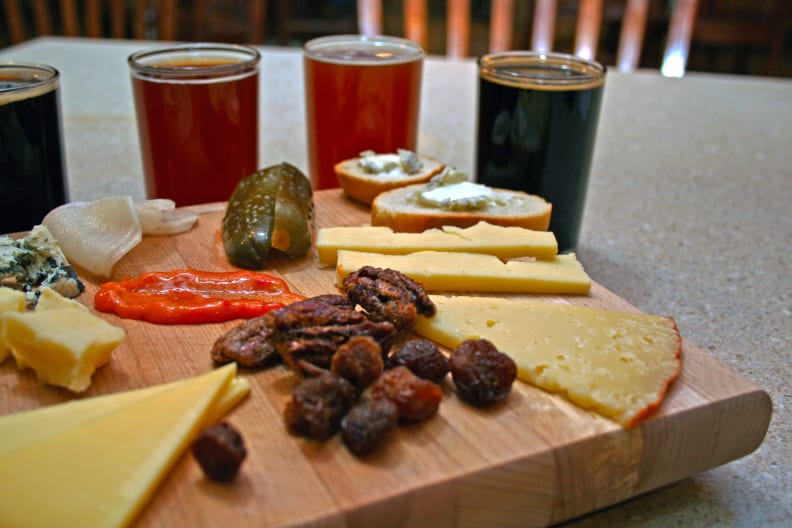 Pale ales and IPAs
Hop-forward beers are everywhere these days. Between pale ales, IPAs, session IPAs, Belgian IPAs, and white and black IPAs, the market is flooded with beers that put hop flavor front and center.
Pale ales are typically sweeter than IPAs, since they put a little more emphasis on malt flavors. IPAs—particularly West Coast–style examples—showcase the complex flavors of the hop flower. Some are reminiscent of citrus fruit, while others recall pine resin or flowers.
Spicy dishes, such as Thai and Indian curries, are a natural match for the bitterness of an IPA.
Hop-forward beers are pretty intense, so it's important to pair them with food that's equally robust. Spicy dishes, such as Thai curries, tacos, and Indian food, are a natural match for the bitterness of an IPA.
Grilled meats, meanwhile, are best complemented by ales with a rich, malty backbones. Barbecue pork, for example, pairs wonderfully with pale ales that feature a sweeter malt presence.
Try these:
Pilsners
Pilsners are some of the most popular beers in the world. They're endlessly drinkable, with a crisp flavor and sharp mouthfeel, thanks to ample carbonation. You can expect bright, grassy notes and moderate-to-strong bitterness, depending on the brew.
Because pilsners are so fizzy, a sip tends to cut right through other flavors on your palate. Like IPAs, pilsners are great at holding their own when up against spicy foods. Asian dishes—Chinese, Japanese, and Thai—pair wonderfully with pilsners.
But just because pilsners have a bit of a bite and work well with spicy foods doesn't mean they'll ruin subtler, more delicate dishes. Sushi, for example, is a natural companion to a pilsner.
Cheeses with a little "punch"—sharp cheddars, blue cheese, and pepper jack—will also feel right at home with a pils.
Try these:
Stouts and porters
Here we're talking oatmeal stouts, Russian imperial stouts, English stouts, Baltic porters, English porters, barleywines, and more. Basically, anything dark-colored, roasty, or sweet.
These beers leave the hops at the door and rock the palate with the rich, complex characteristics of malt. These beers tend to be sweet, burnt-tasting, and dessert-like in their flavor profile.
Many stouts and porters (though not all) feature very little carbonation, which contributes to the overall richness of the taste.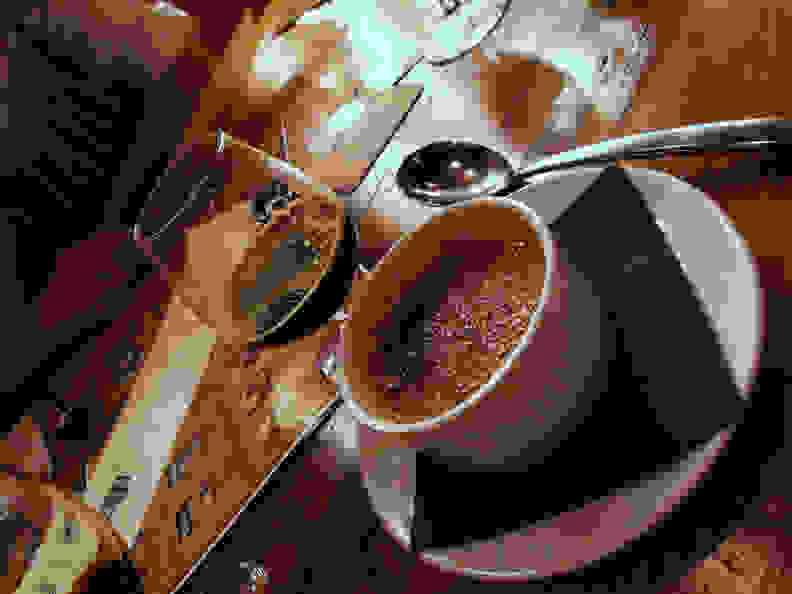 Since richness is the name of the game, it's important to pair these dark beers with dishes that are just as densely flavorful. Naturally, they go quite well with deserts—chocolate, vanilla, and coffee flavors complement the sweet, roasted notes common to stouts and porters.
Of course, there are also main courses that practically call out for a heavier, darker beer. Stews and hearty soups, for instance, are a great partner for stouts. The savory, smoky characteristics of braised and barbecued meats often bring out the best in brews that share a similar flavor profile.
Try these:
Hefeweizens and wheat ales
Clove, banana, and pepper: These are just a handful of the flavors one can expect when cracking into a hefeweizen. Hefes use a hefty amount of wheat in addition to malted barley, and the resulting brew is usually crisp, tart, and packed with notes of citrus and spice.
If you're still drawing a blank, don't worry: You've probably seen them countless times. They're the hazy, unfiltered beers with pillowy heads and, more often than not, a big slice of lemon or orange on the rim of the glass. (Yep, that's right... Blue Moon.)
While not all of us appreciate a wedge of fruit on the rim of our beer glass, this tradition didn't come from nowhere. Citrus flavors—orange, lemon, and lime—pair wonderfully with hefes. One of my favorite food-and-beer combos, for instance, is an Allagash White paired with a blood orange salad.
But if you're hoping to complement your next wheat beer with a full-fledged meal, try the mild flavors of poultry or some of the softer, subtler-tasting seafood options, like swordfish or sushi.
Try these:
Saisons
My personal favorite style of beer, the saison is a treasure trove of unique flavors that range from herbal to peppery. They're light, effervescent, and tend to be slightly dry in their finish. Saisons can be hoppy, crisp and thirst-quenching, or even champagne-like.
These dazzling beers are versatile when it comes to food pairings, but lighter dishes—salads, hors d'oeuvres, and milder-tasting fish—are particularly delightful when eaten alongside a saison.
Remember: Saisons aren't heavy-hitters in terms of flavor. Don't pair them with something too overpowering!
Try these: