Refrigerators
Inside Big Chill's New Custom Fridge Designs
Retro meets bespoke with the Retropolitan refrigerator.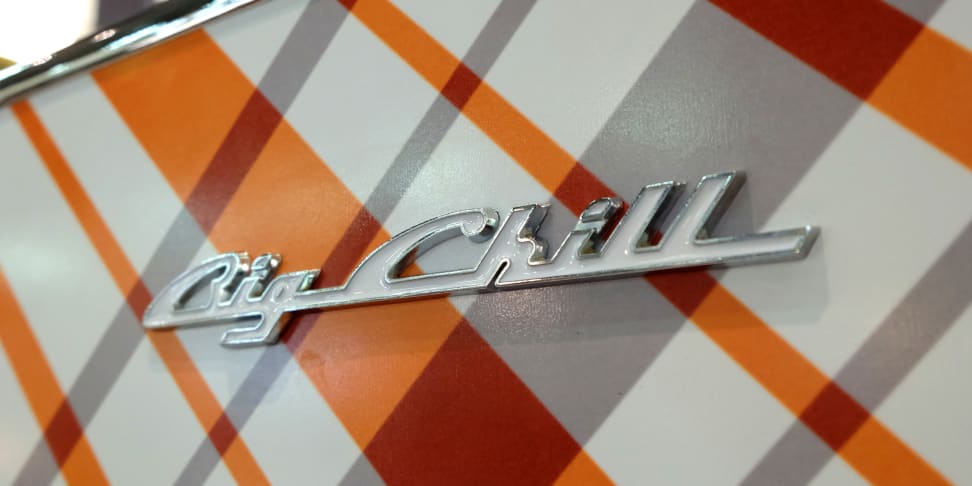 Credit: Reviewed.com / Brendan Nystedt
I don't know about you, but I've never seen a plaid fridge before. Big Chill isn't just debuting a cheeky new pattern with the one-off Retropolitan refrigerator. This big plaid machine is actually a stealthy prototype, showing off what may be the future of kitchen style... and it's completely customizable.
We chatted with Big Chill co-founder and designer Orion Creamer about the company's ambitions and were surprised to hear the details about its new initiative. Utilizing a sublimation process, Big Chill is able to bond these designs to its refrigerators. What that means is the design is baked into the exterior of the refrigerator.
While this technique is still six months to a year away from hitting full production, it could allow you to order a completely bespoke pattern for your retro fridge. Why hang photos of your family on your icebox when you could get them permanently bonded to its outer shell?
That particular idea may sound a little tacky, but the concept is an intriguing one. While we're very excited for the technology's potential—not to mention, the prospect of new designs for Big Chill's line of sweet retro style appliances—there are a few kinks to work out.
We noticed some inconsistencies with the quality of the plaid pattern on the Retropolitan model. Some parts of the grey stripes also had some noticeable banding, while the orange sections looked occasionally blotchy when scrutinized. Of course, it's still in the prototype stage, so we can only be so critical.
Big Chill's Creamer is sure that the more they hone the technique, the better the image fidelity will become, and the sharper the fridge will look. He says that the company will likely start off production with a few limited-edition patterns before allowing customers to order bespoke designs.
Related Video