Refrigerators
Pantone Packaging Turns Beer Into Artwork
Skittles, eat your heart out.
Credit:
Matching anything and everything with its corresponding pantone color seems to be the latest craze among designers, whether it involves food pairings or the mapping of human skin tone. Spanish designer Txaber has turned his eye for pantone toward something much more consumable: Beer.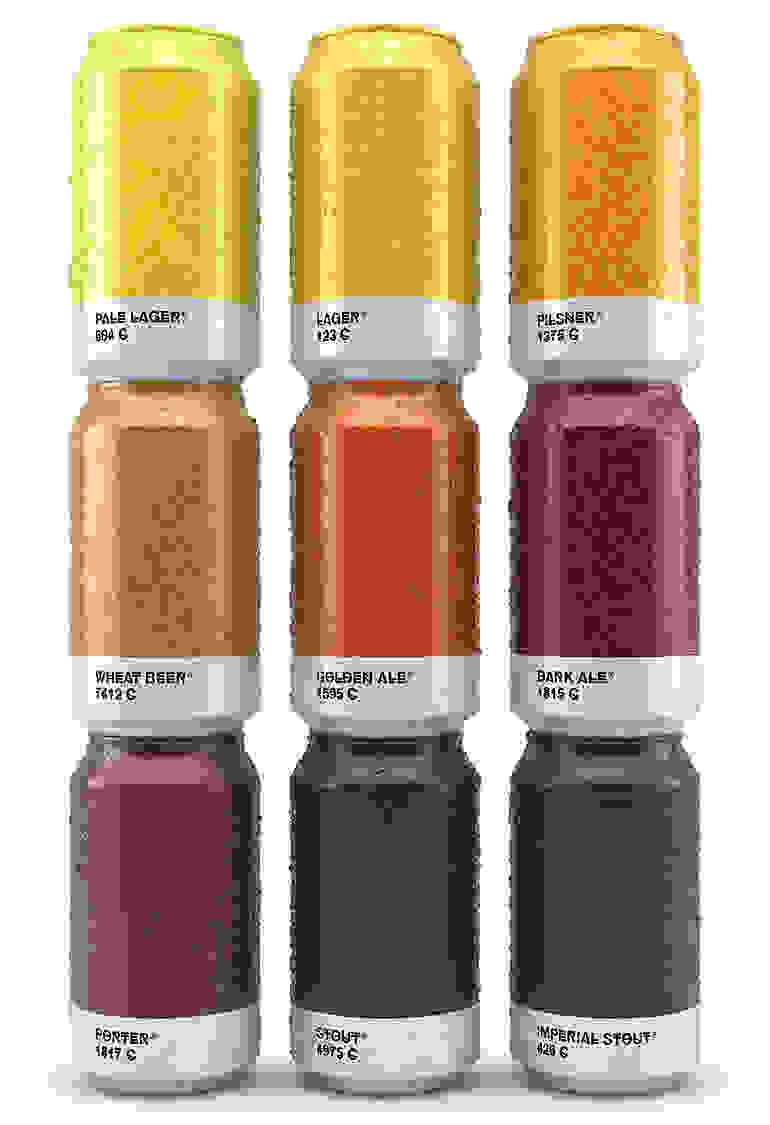 A freelance designer based out of Bilbao, Spain, Txaber has come up with a conceptual line of cans and bottles that are the "exact" color (in quotes to save me from the beer aficionados out there) of the particular drink inside. Each drink's can or bottle is designed to match the color of the beer as it would be seen when poured into a clear glass.
The outside of the container lists both the type of drink as well as its corresponding pantone number. To add yet another twist to this rainbow-hued collection, Txaber opted to print those labels in a font known as Hipstelvetica Bold. It was designed by another Spaniard, typographer José Gomes, and gives the bottles a hip, modern feel.
The conceptual line of cans and bottles match the color of the specific beer found inside.
Txaber got the idea while designing another beer company's special edition bottle. He did some research on the various colors of beer, and—seeing the diversity of tones available—wanted to match that with the packaging. Unfortunately, there aren't any manufacturers working to capitalize on this vibrant design concept. In talking to Reviewed.com, though, Txaber said "[he hopes] they can see the light some day."
In the meantime, enjoy the start of the fall season with some images of your favorite brew, whether it be an Imperial Stout (426C), a Wheat Beer (7412C), or an earthy Pilsner (1375C). Cheers!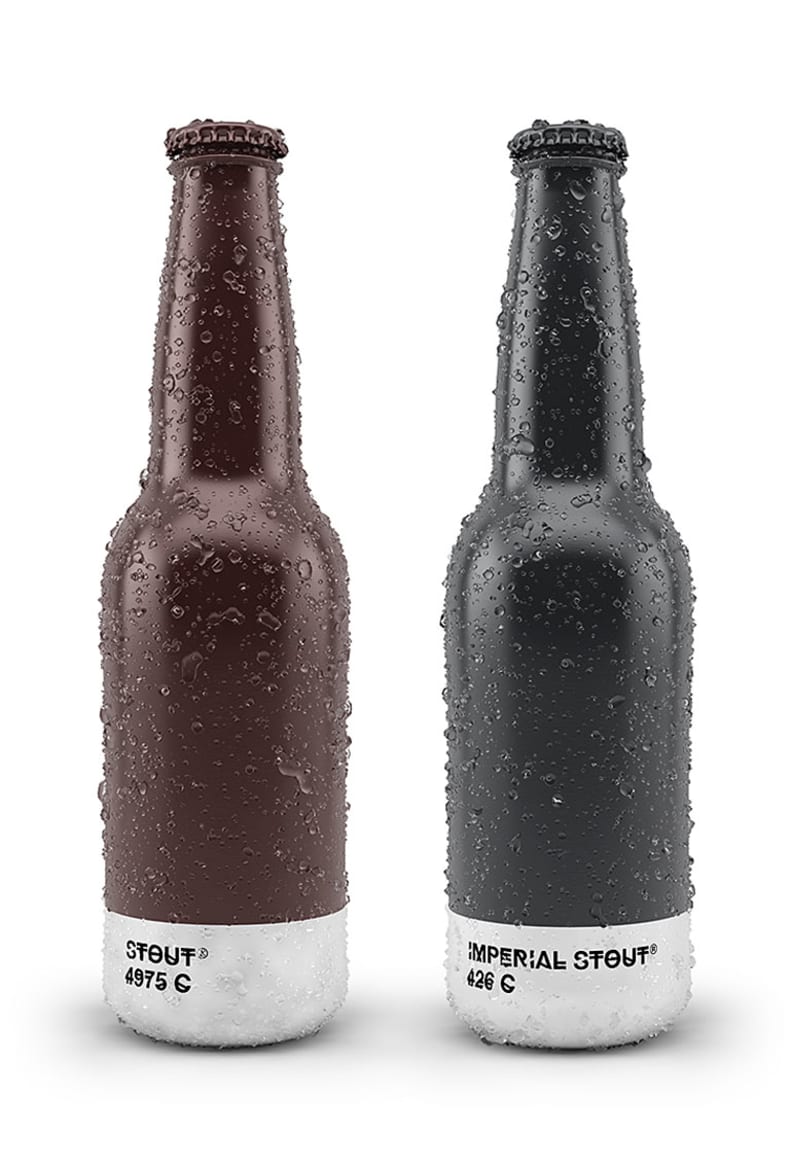 ×
Pantone
Image Credit: Txaber