Refrigerators
Refrigerators for Large Families
We're rounded up some of our favorite fridges for large families.

Credit: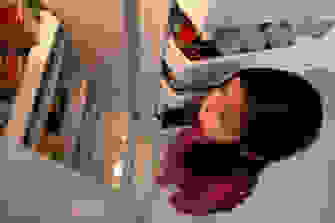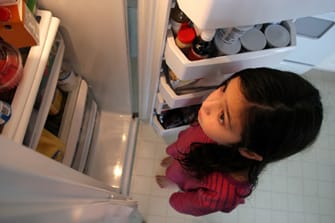 If you're a parent with a lot of little mouths to feed, it's important to keep your refrigerator stocked. As your family grows, you may find yourself in the market for a new, possibly bigger refrigerator. What are the most important features to consider when looking for one?
---
Size
Making more room for food is a great reason to purchase a new fridge, but those numbers on the box may not be giving you the full story. When a manufacturer advertises fridge capacity, they're measuring the entire interior space as if they filled it with water, measuring every nook and cranny in which you can't possibly fit food. In our tests we measure the total usable space, subtracting the space taken up by light fixtures, shelves, and other spaces blocking food storage.
For a high fridge capacity check out the Bosch Linea B22CS30SNS, with an impressive 14.2 cubic feet of refrigerator capacity and another 4.48 cubic feet in the freezer. Overall this is the highest capacity refrigerator we have reviewed. If a big freezer is your thing, the KitchenAid KSRV22FVSS has the highest capacity freezer of any we have reviewed, with 5.72 cubic feet (and 8.27 in the fridge).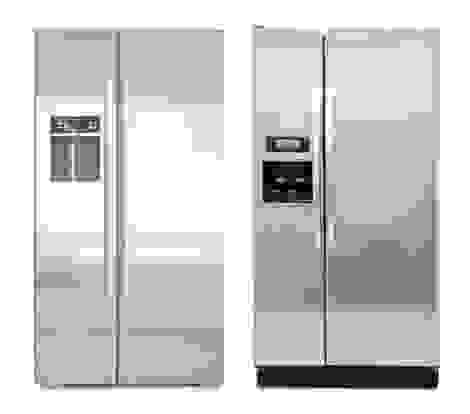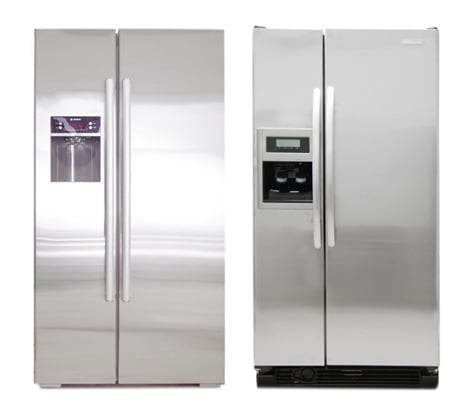 Price
If you're trying to save money for the kids' college funds, it's possible to find a high capacity fridges under $1,000. The Whirlpool WRT351SFYW has an MSRP of $999 and gives you a pretty high overall capacity of 16.17 cubic feet. It's energy efficient, costing around $30/year to operate, and provides good temperature consistency.
If you want something less expensive, take a look at the Hotpoint HTR16ABSRWW. With an MSRP of $499, it's the cheapest fridge we've reviewed. It's not the best refrigerator out there, but will more or less get the job done on a tight budget. Also check out the Haier RRTW18VABW, an energy efficient unit with an MSRP of $704.74.
Exterior
The exterior of your fridge matters beyond simple aesthetics. If you have a lot of small children, buying a stainless-steel appliance is really going to hold onto fingerprints and food spills. You can go with the classic white or black exteriors, or perhaps try Whirlpool's new white ice appliance finish.
You might also want to consider units which have a water and ice dispenser on the front, making it easier for the little ones to get a drink of water on their own late at night or after playing outside. Side-by-side and French Door refrigerators are going to offer this option for you, and they vary in price, capacity, finish, and temperature consistency. Many fridges with front dispensers are going to run you over $1,000, some as high as $2,000-3,000. Take a look at the Whirlpool ED5KVEXVB, which has an MSRP of $999 and provides for a good, usable experience.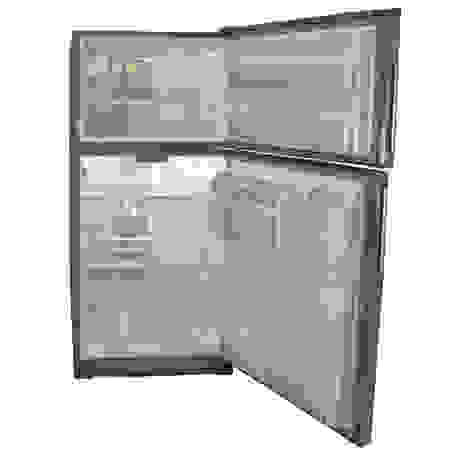 Other Features
Accidents happen, and when liquids spill in your fridge, it's helpful to have shelves to stop them from getting everywhere. The Whirlpool WRT779RWYM has spill guards on the edge of its shelves to contain any spills. Its enclosed door shelves can help contain a leaky jug of milk, and its drawers tilt and slide for easy cleaning, too. Unlike some other units, the Whirlpool also has several spill guards in the freezer, with solid shelves to help keep a split bag of peas from rolling everywhere. Deep spill guards on the door also provide protection.
Any other features that your big family can't live without? Let us know in the comments!