Refrigerators
This Cup Makes Plain Water Taste Like Fruit
The Right Cup makes hydration a little sweeter.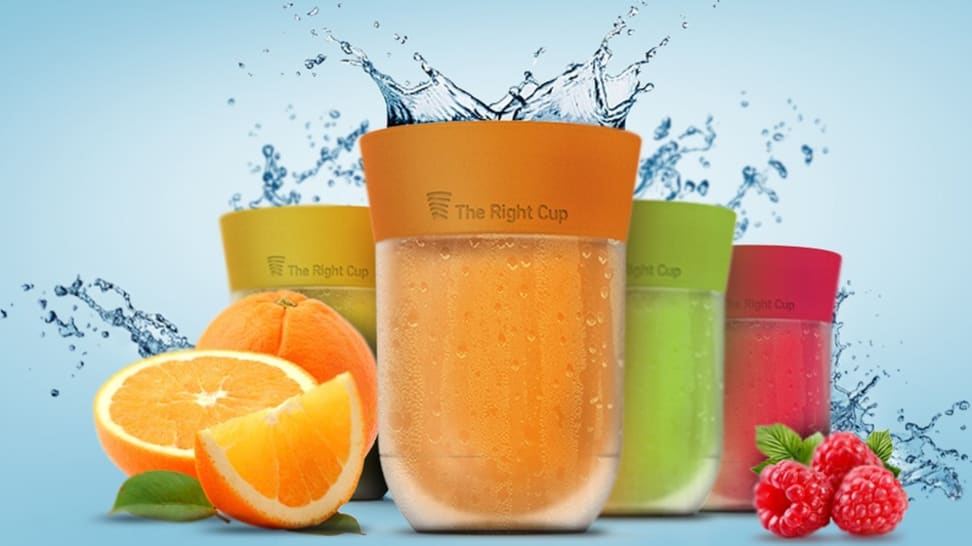 Credit: The Right Cup
As a society, we've gotten pretty comfortable dismissing things as "first world problems." It's especially tempting when scanning the projects at crowdfunding sites like Kickstarter and Indiegogo.
After all, while there's plenty to be said for innovation, it's tough to muster much enthusiasm for something like a scented cup designed for people who just don't like the taste of water. How do you avoid thinking about the millions of people across the world who don't even have access to clean drinking water?
Nevertheless, that silly-sounding product exists—or will soon, thanks to the backing of more than 1,500 individuals who more than doubled its funding goal in an Indiegogo campaign.
The Right Cup—which combines "aromatic fruit flavor" and a hint of sweetness to trick your brain into thinking pure water tastes like orange, mixed berry, lemon-lime, or apple—isn't an objectively bad idea. We could even see it doing wonders for diabetics and others who have a hard time giving up sugary drinks.
But we challenge you to watch 20 seconds of the promotional video without gritting teeth, as a spokesperson declares water fun, then grimaces and adds, "until we need to drink it":
Still, for the right buyers it could certainly prove to be a helpful tool—if they'd rather bury their face in BPA-free, fruit-scented plastic than drink plain-tasting water, that is.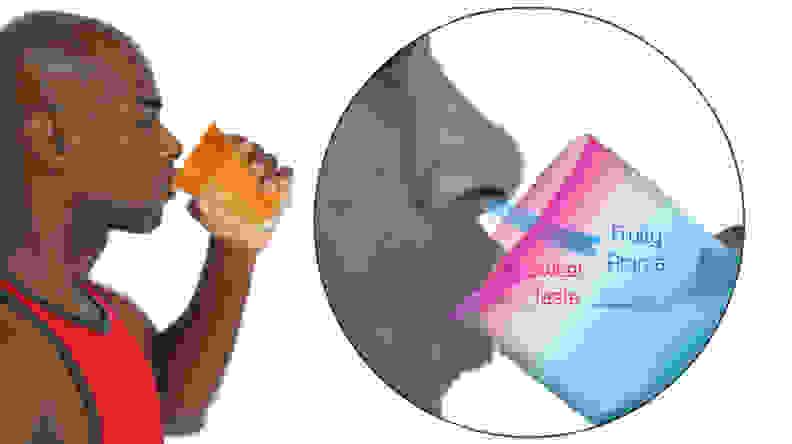 The creators say the Right Cup's fruitiness should last for about six months, provided you hand-wash the cup, which will retail for $35. If the success of its Indigogo campaign is anything to go by, the product should be a sweet, sweet success.
Related Video