Refrigerators
The 10 Hottest Spec Sheets From IFA 2013
These are the 10 products that got us the most hot and bothered at IFA 2013.

Credit:
In no particular order, these are the 10 products at IFA that did the most to arouse our inner tech geeks.
1. Most Innovative Refrigerator
Innovation is everything for the refrigerator designers at Haier. As a result, the company's concept refrigerator unveiled at IFA 2013 features an olfactory sensor that can smell spoiling food... literally.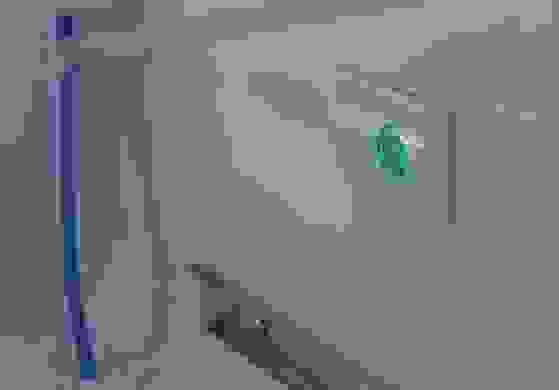 2. Most Environmentally-Friendly Washing Machine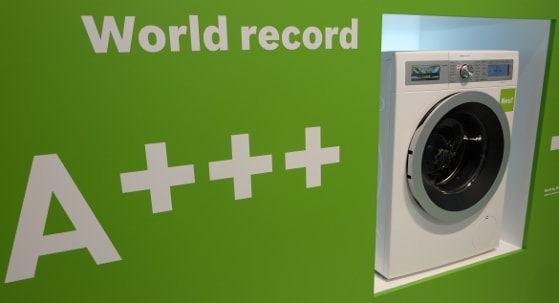 The world record–holder for energy efficiency is a Bosch concept washing machine. Not much is known about future production models derived from this technology, but an energy rating of A+++ -50%, coupled with solid cleaning performance, would make for a great washing machine.
3. Thinnest Wireless Keyboard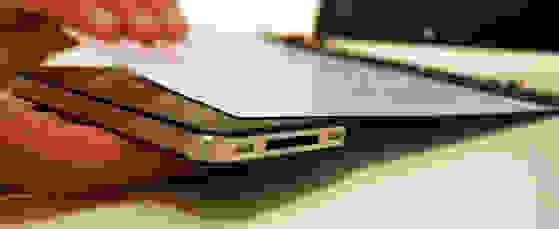 CSR used its access to printable electronics to produce the world's thinnest keyboard, measuring a mere 0.49mm thick. For reference, that's about as thick as a stack of five sheets of printer paper. (Press Release)
4. Highest-Resolution OLED Televisions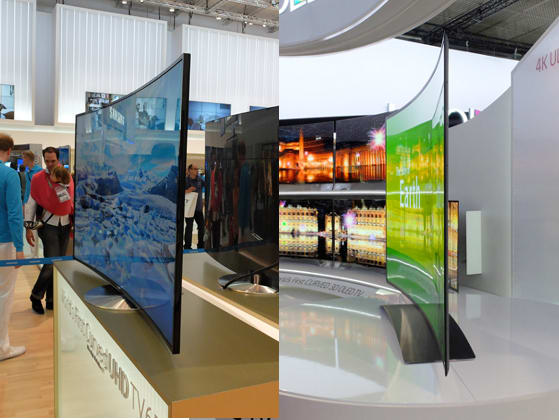 Both LG and Samsung showed off 4k OLED prototypes, albeit with peculiar timing. At a 3840 x 2160 pixels, both boast 4 times the resolution of the more common "full HD" standard.
5. Highest Frame Rate 4K Television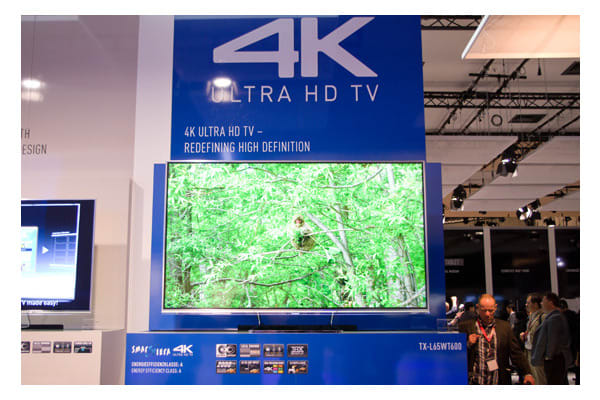 As long as HDMI was stuck at version 1.4, even the biggest and most powerful televisions would only be able to deliver 4K content at a maximum frame rate of 30 frames per second. Panasonic's Smart VIERA TX-L65WT600 is the first television to feature the new HDMI 2.0 protocol, allowing smooth frame rates of up to 60 fps, even at full 4K resolution. (Spec Sheet)
6. Highest-Resolution Camcorder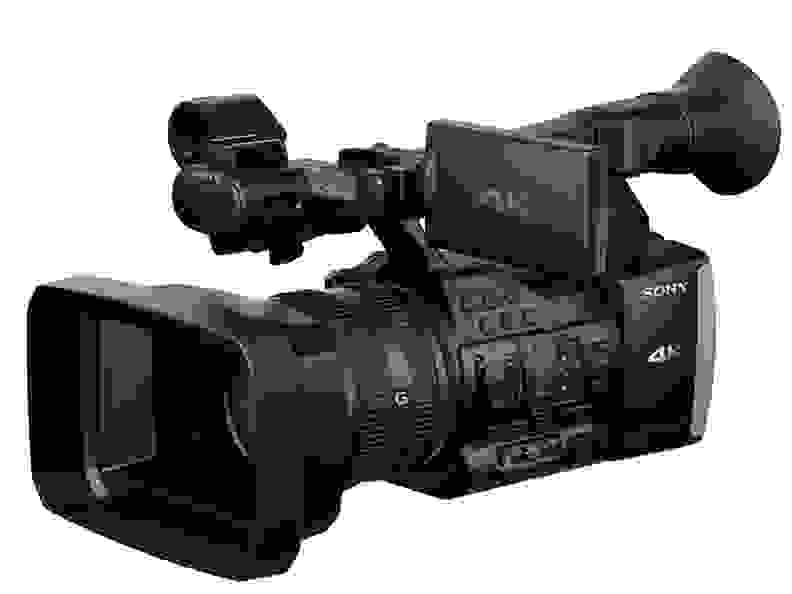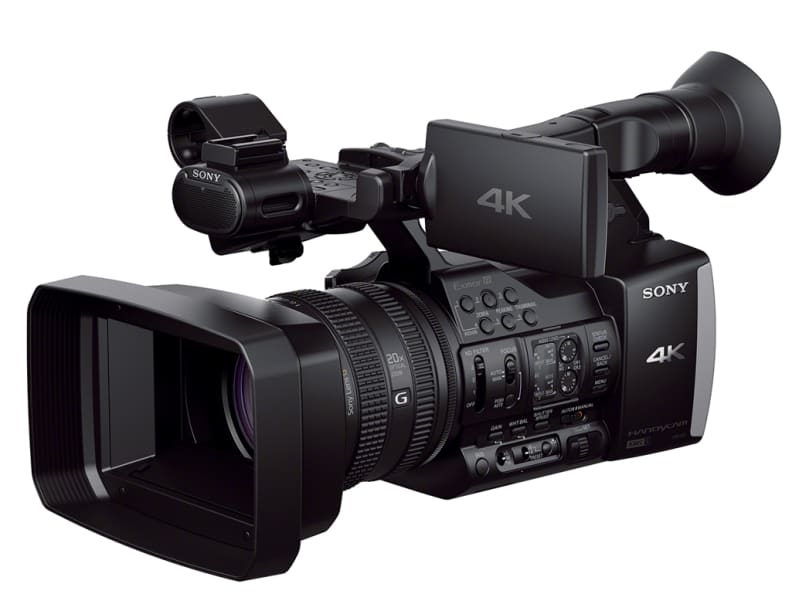 As a counterpart to the coming wave of 4K televisions, Sony introduced its 4K camcorder at its opening-day IFA press conference. Filming at full 4K resolution (3840 x 2160 pixels), the FDR-AX1 features the highest recording resolution available today. (Spec Sheet)
7. First 4K Tablet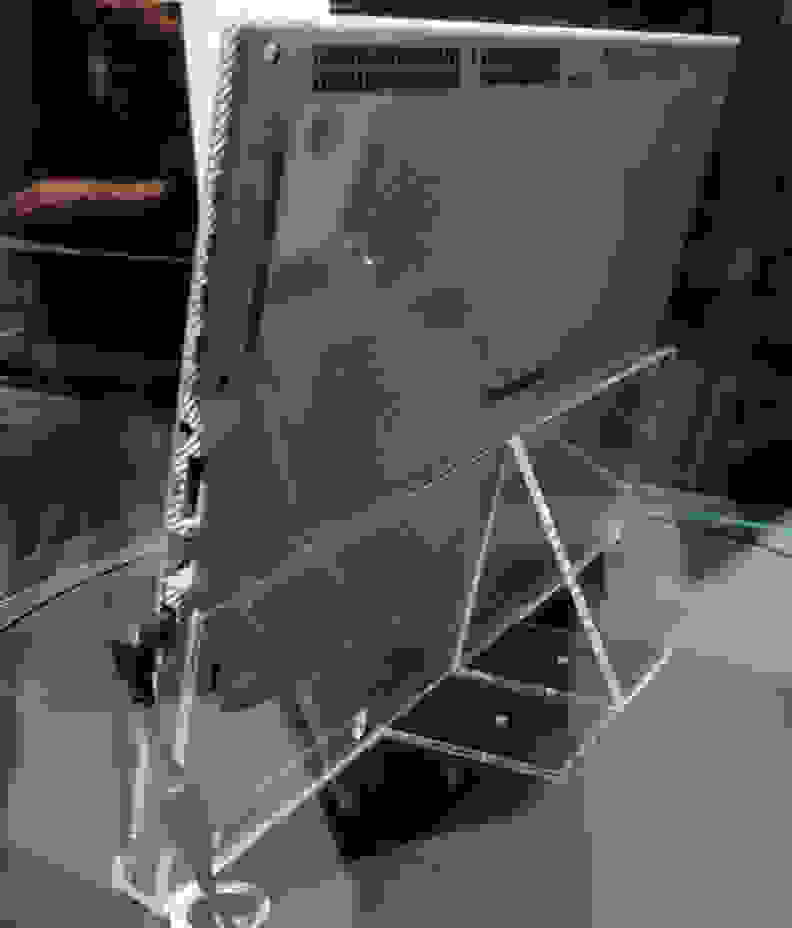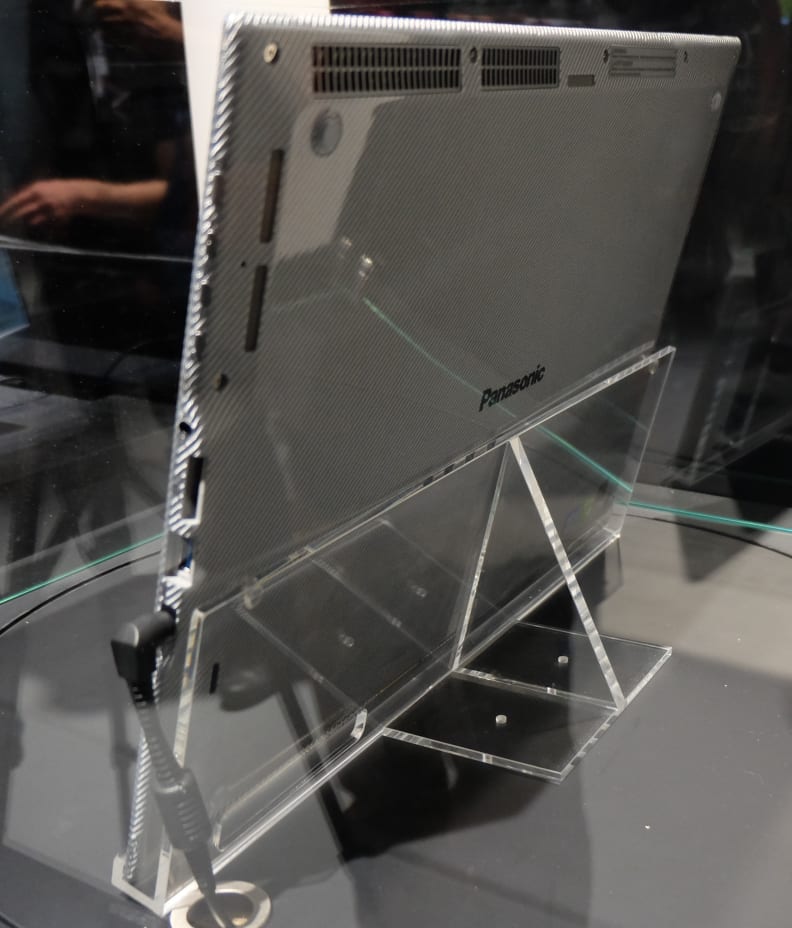 Looking to supplement its already impressive display lineup, Panasonic released a commercial version of its 4K tablet, which premiered in prototype form at CES this past January. While super sharp and impressively powerful, at 20 inches diagonal the ToughPad is clearly not designed with portability in mind. (Press Release)
8. Widest-Angle Camera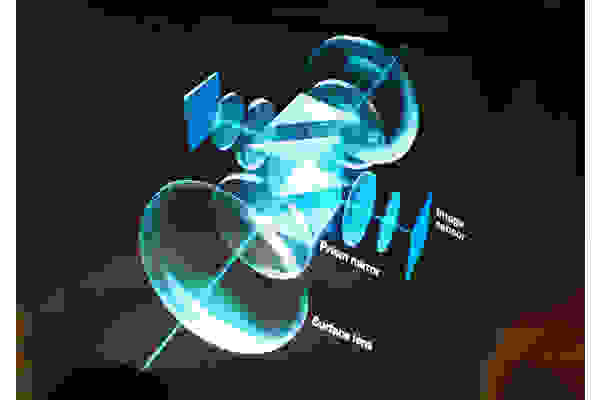 With full 360-degree coverage, the Ricoh Theta achieves the theoretical maximum in terms of wide-angle photography. Unless camera developers are looking to move into four dimensions, the Theta will continue to reign supreme in this category. (Spec Sheet)
9. Most Advanced Mobile Phone Camera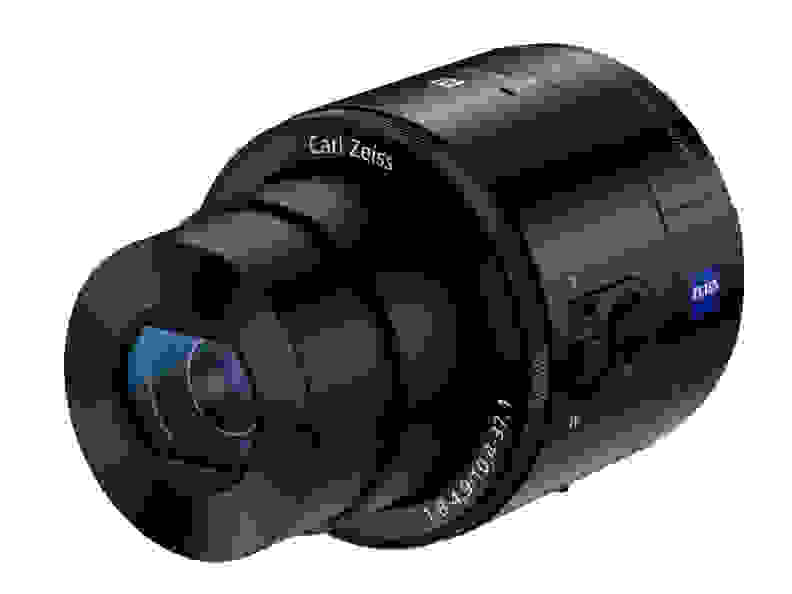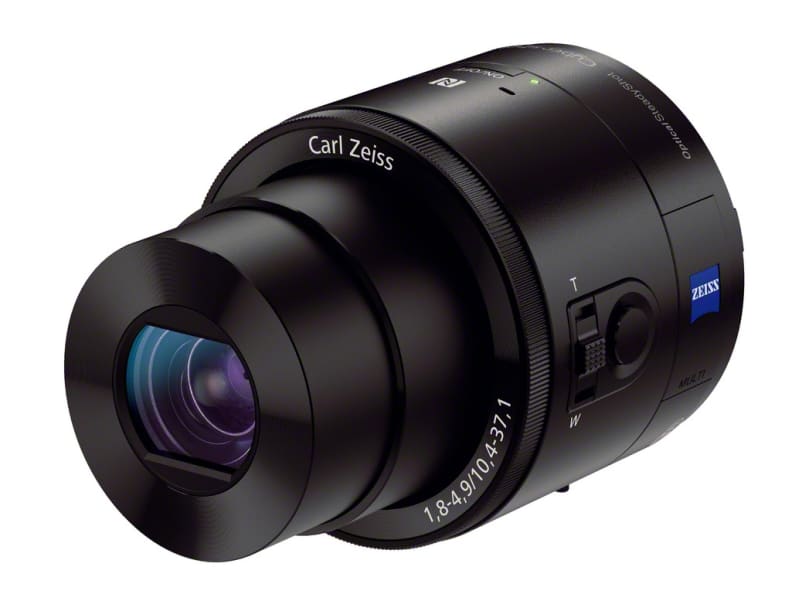 Although it's not a camera in a cell phone, Sony's QX100 promises to deliver crystal-clear, high-resolution images to your mobile device. Sony essentially shoved a high-end CyberShot camera (complete with a 20.1-megapixel, 1-inch CMOS sensor) into a lens assembly that can be paired with and attached to most smartphones. (Spec Sheet)
10. Fastest Two-Wheeled Vehicle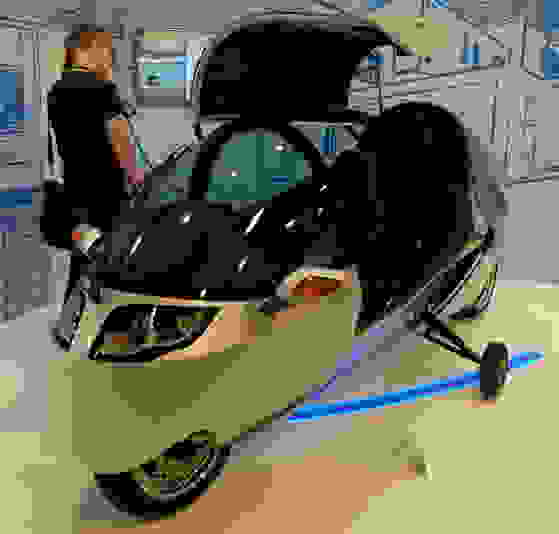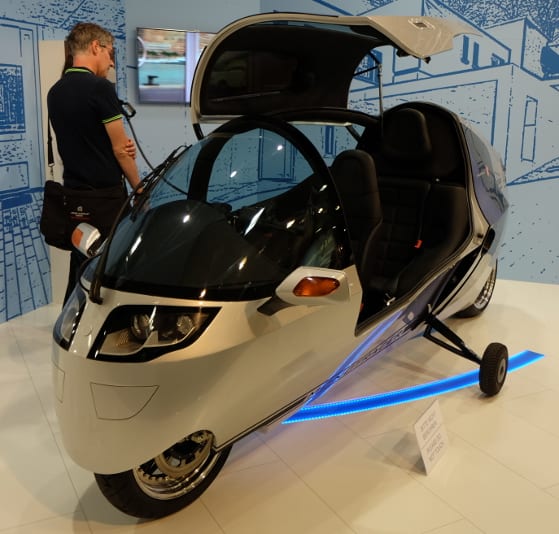 In the two-wheeled speedster department, the Peraves AG MonoTracer clearly takes the crown. With top speeds of 200 miles per hour and acceleration to match, the MonoTracer is the embodiment of "Fahrvergnügen". (Spec Sheet)