Refrigerators
Everyone is going crazy for these Prosecco popsicles—here's how you can make them at home
Booze up, cool down.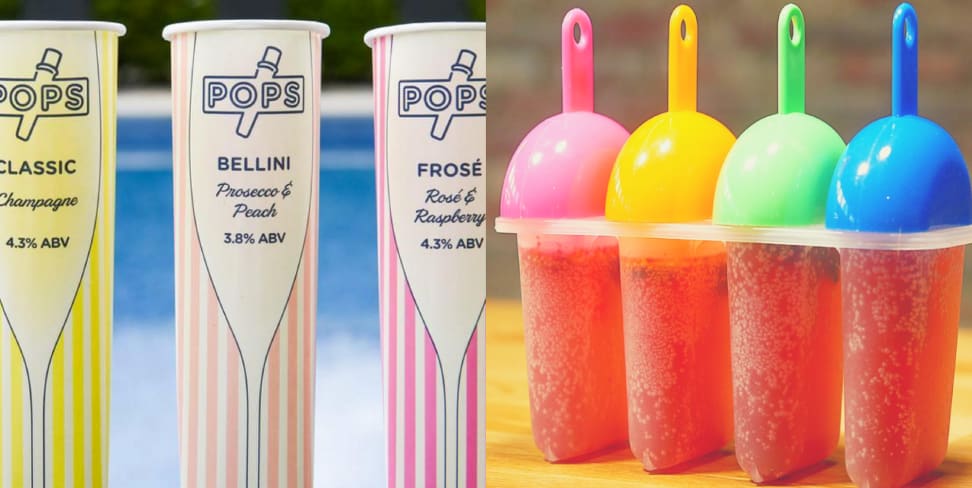 Credit:
Popsicles are for kids, day drinking isn't often classy, and yet somehow if you combine the two, you can day-drink and popsicle-slurp while maintaining your status as a mature, together adult. I know it doesn't make sense, but lately the internet has been all about this beautiful paradox—from UK company Pops' cute 'n boozy push-pops, which come in flavors like "Prosecco" and "bellini", to frozen cocktail push-pops by the US-based FrutaPops.
If you don't feel like tracking down premade cocktail pops of your own, you can be the bos. We whipped up a batch and gave them a try, so you know the recipe—based off this one by Delish—works.
Our tasters liked its sweet and tart flavor, but noted that the popsicles are slightly slushier than regular popsicles—not a surprise, considering there are two kinds of alcohol in these.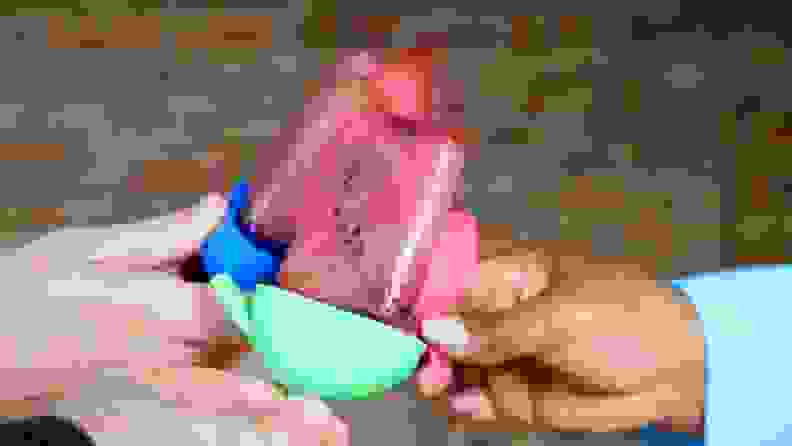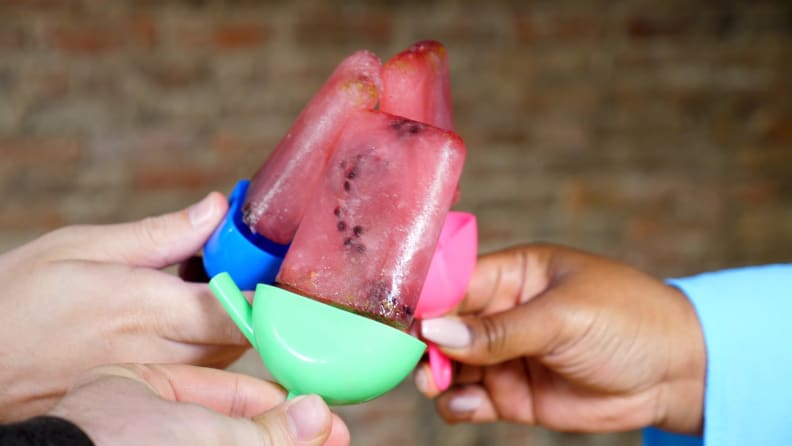 Ingredients
⅓ cup blackberries
4 oz. crème de cassis
1 splash fresh lime juice
Lime zest, to taste
Prosecco
Mint simple syrup
Special equipment
Popsicle mold
Popsicle sticks
Directions
In a small bowl, combine crème de cassis and blackberries. Crush.

Add lime juice and zest, stirring to combine.

Put one teaspoon of the blackberry mixture into each popsicle mold. We made four popsicles and had lots of leftover blackberry mixture, so you can definitely make plenty more. Make sure you don't exceed one teaspoon—too much alcohol will keep your popsicles from freezing.

If you want the blackberry mixture to sit at the top of your popsicles instead of getting incorporated into the entire popsicle, you might want to freeze it for an hour or two. We didn't do this, so we ended up with blackberry flavor throughout each pop.

Combine Prosecco and simple syrup. We did one part simple syrup to four parts prosecco, but if you don't want your popsicles to be so sweet, you can cut back on the simple syrup. Add to popsicle molds until molds are almost full.

Freeze for two hours. Insert popsicle sticks, then continue to freeze overnight.

Serve and devour.