Refrigerators
The Mondavi Show Home is the Home of Your Dreams
And makes us want to drink more wine.
Credit:
Anyone with a healthy appreciation of wine knows the Mondavi name, and if you follow our sites as closely as—well—we do, you may remember our coverage of Rob Jr. and wife Lydia Mondavi's new flooring. A collaboration with Georgia-based Authentic Pine Floors, the floor was made from actual French oak barrel caps used during the production of Mondavi wine. It's also a part of the Mondavi Home Collection.
But you can't have a Home Collection with only one product. So they built a whole house.
The Mondavi Show Home was designed by Reu Architects and now stands complete on the banks of Port Royal Sound in Beaufort, South Carolina. It features a growing assortment of authentic home essentials, including a backsplash made of those recycled Mondavi barrels.
Of particular interest to us is the kitchen, which is equipped with a full array of Thermador appliances, like their flagship Pro Grand Steam Range, as well as fresh food, freezer, and wine storage columns from the Thermador Freedom Collection. Other accents include a Kohler farm sink and quartz countertops.
The whole place is some major food for any remodeler's thoughts.
The couple chose flooring made of reclaimed wood from the Old Crow Distillery in Kentucky. Clear heart redwood was used for the great room barn doors, fireplace mantle, and support beams throughout the home. Twenty-two Benjamin Moore colors make up the interior and exterior palette, designed to reflect the varying hues of an ocean tide.
The whole place is some major food for any remodeler's thoughts. Check it out...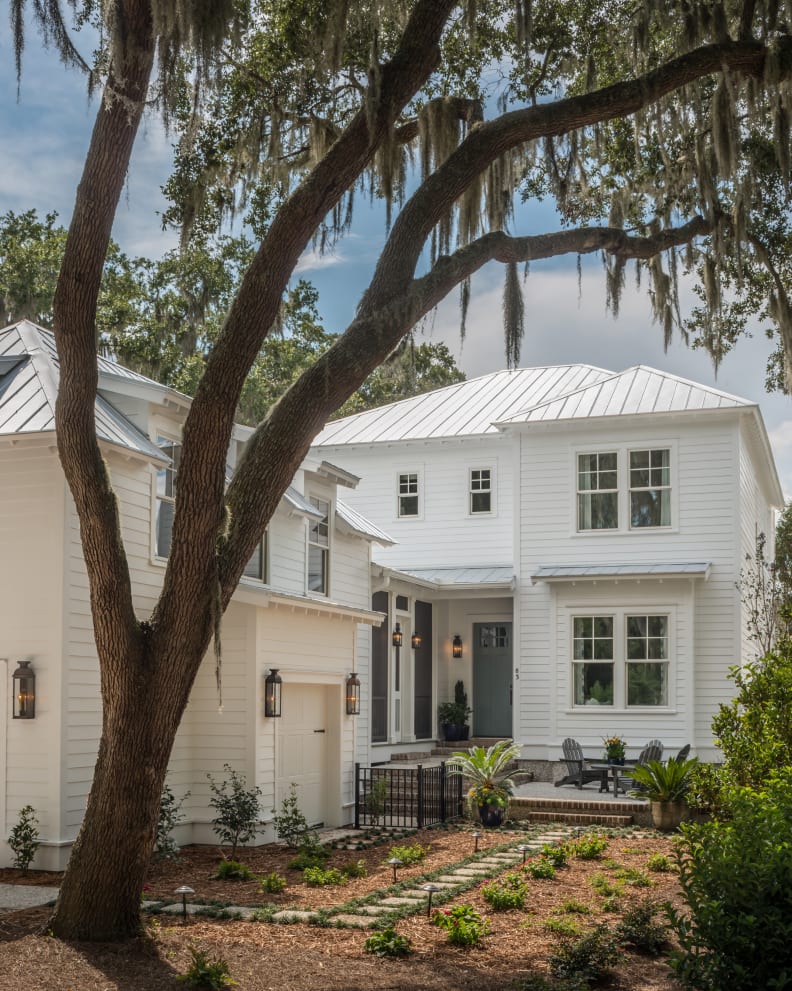 ×
New Gallery
For more, visit MondaviHome.com.