Refrigerators
The Plados Pandora Drawer Puts Wine at Your Fingertips
The trick is to put it next to the drawer with the corkscrew...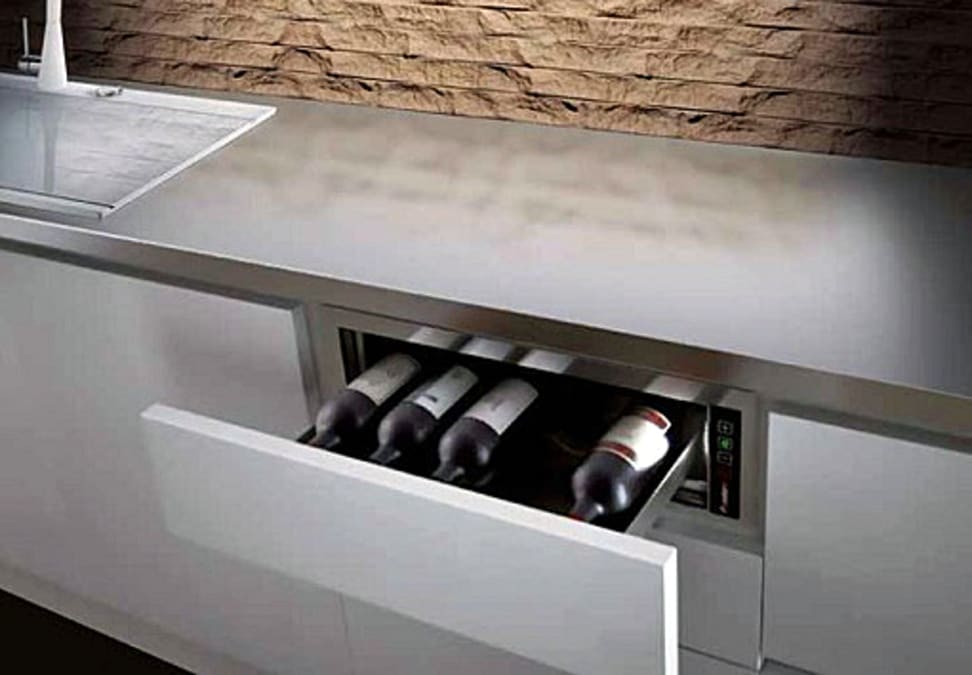 Credit: Plados
Pretty much every major appliance has some sort of compact version. These smaller devices are designed to accommodate small apartments, whether it be a high-end loft in Manhattan or your first post-college studio. Compact fridges, dishwashers, even laundry units abound for homes with limited space. And yes, now there are also compact wine fridges.
Most wine fridges aren't very large to begin with… unless, of course, you're talking about one of those giant walk-in wine caves in the basement of some Italian-style villa.
The average wine fridge is designed to fit under the counter, with about three or four racks and multiple temperature zones to accommodate reds and whites of any variety. However, Plados has come up with an even more compact version of this: a wine cooler drawer.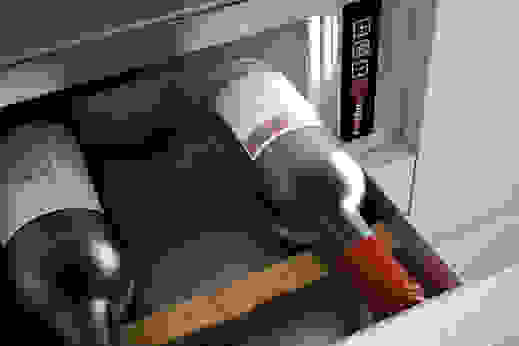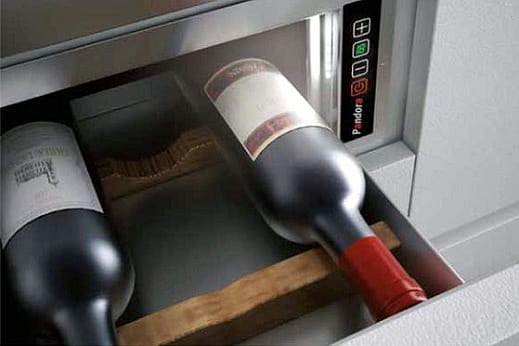 It comes equipped with a stainless steel front, but you can opt to attach customized panels to match the other drawers and cabinets in your kitchen. It's also made entirely of recyclable materials: stainless steel, wood, and aluminum.
The drawer can hold a mere five standard-sized bottles of vino—not quite the capacity to jump-start a full-blown collection. But that should be more than enough to accommodate the occasional party.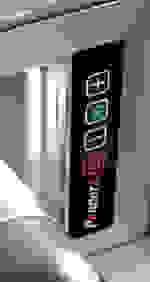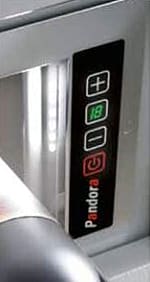 There's only one temperature zone for each drawer with a range of 8-18°C (about 46-65°F), so you'd have to get a second one to accommodate reds and whites at the same time.
But what's really interesting about this drawer is how it cools the air. It's based on something called the Peltier effect, a physical principal that allows you to generate a temperature difference between two environments using only an electric current.
Essentially, this means you're using electricity alone to chill your bubbly. There's no gaseous refrigerant involved, so discarding the drawer—if it stops working—means you won't need to call the officials. It's great for the environment, great for your kitchen design, and great for your next fine dining soiree.
The catch? Good luck finding one in America. Wine drawers seem to be an almost exclusively European phenomenon. We could only find one website that sells the drawer, and it's based in Italy. There's a similar drawer made by KitchenAid, but that one only sells in the UK. For now, we may have to add this one to our wish list. In the mean time, bottoms up!
---
Via: Appliancist