Refrigerators
There's now an all-black margarita—here's how to make it at home
Finally, a margarita to match your dark soul.
Credit:
Do your margaritas feel too darn festive? Don't fret, we finally found a margarita that's reflective of your truest self. It's the antidote to the inundation of unicorn foods, and also lets bar-goers know that you probably don't want to talk to them.
Made with coffee tequila and Kahlua, the Black Margarita looks like a drink for the undead, but tastes like an espresso martini that will definitely make you feel like the life of party.
Created just for us by the tequila-loving whizzes at Boston's Sunset Cantina, we recommend you serve this on the rocks to remind you of your icy heart, and garnish with black Hawaiian salt to really drive home the point.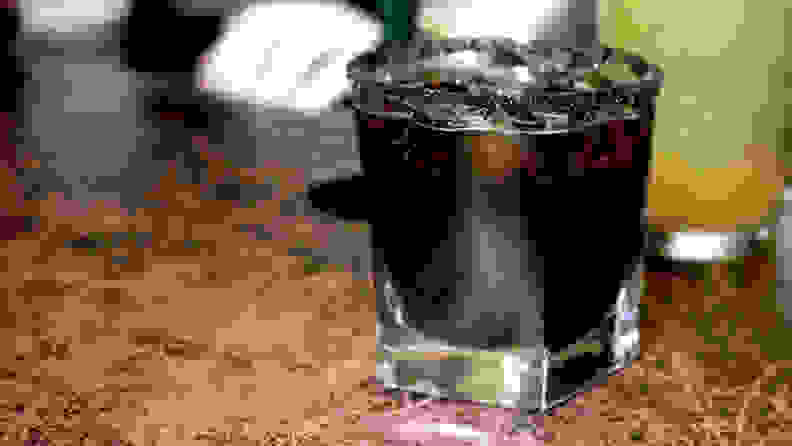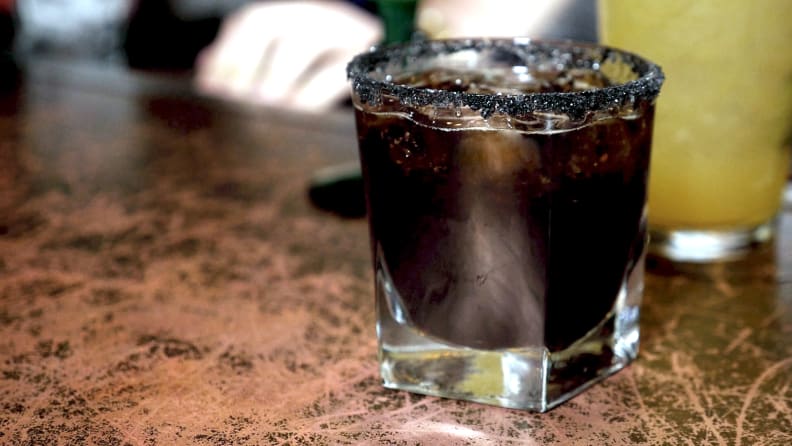 Ingredients
2 parts coffee tequila
1 part Kahlua
Optional: ½ part Bailey's Irish Cream
Black Hawaiian salt, for garnish
Directions
Rim a rocks glass with black sea salt and fill glass with ice
Pour tequila and Kahlua over ice and stir. Top with Bailey's, if desired
Enjoy! (Or sip sulkily, whatever feels right.)
Related Video