Refrigerators
This Coffee-Brewing Alarm Clock is a Dream Come True
We like our mornings like we like our coffee: caffeinated.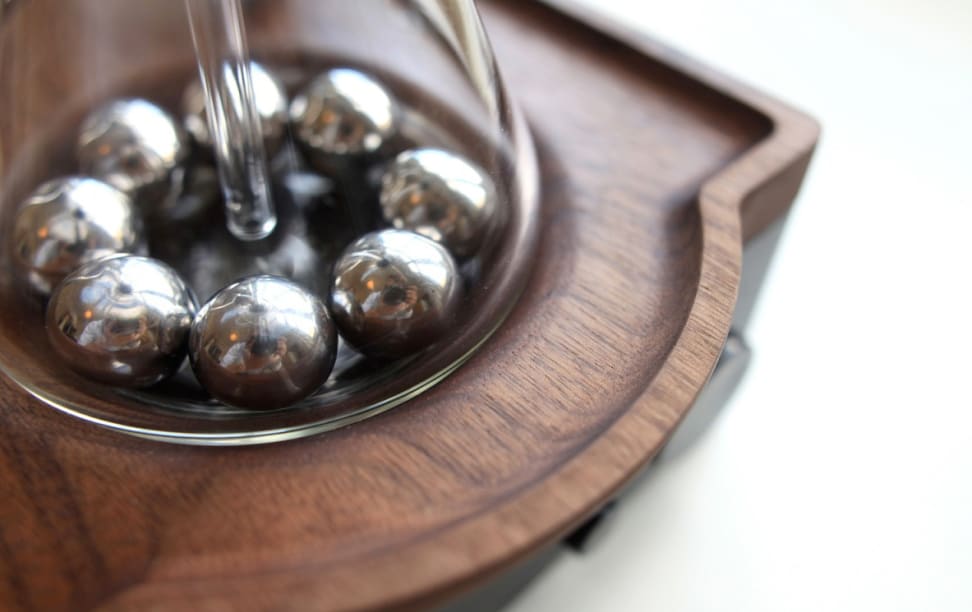 Credit:
These days, our morning wake-up calls tend to come in the form of a phone that's vibrating or blaring noise. It's jarring and unpleasant, but when it comes to getting ourselves out of bed on time each morning, we do what we have to.
British designer Joshua Renouf envisions a different, better start to our day—one where we're roused instead by the subtle sounds and smells of brewing coffee. This is the concept behind the Barisieur, the combination coffee maker and alarm clock Renouf created just for us.
Okay, maybe not just for us. In fact, he doesn't know us. It's not like he could look into our very souls, see our yearning for a perfectly caffeinated morning routine, and design it, is it? (Is it?)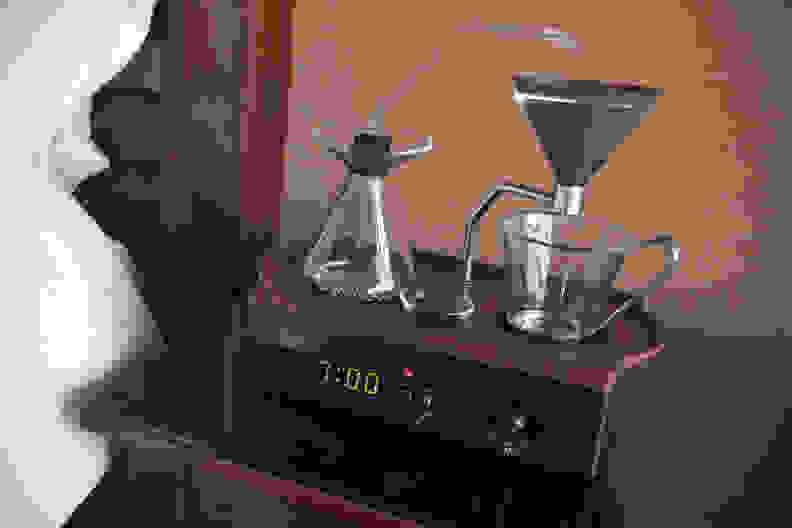 The Barisieur is an automated pour-over coffee system that sits atop what looks deceptively like an ordinary clock radio. In the morning, an induction element heats up stainless steel ball bearings in a vessel of water. This creates steam, which travels through a tube and diffuses through a funnel of coffee. The result? A fresh cup of joe, right when you need it most.
As if that wasn't enough to earn our rich, full-bodied adoration, Renouf's elegant design comes complete with a drawer for sugar and coffee grounds, as well as tiny vial for milk.
The only downside? This beautiful, coffee-brewing dream isn't yet available for purchase. In fact, it's nothing more than a design prototype, and that means many key questions are still left unanswered. Is the milk refrigerated? Does it perform actual alarm clock functions? Will it appear in the next Wallace and Gromit film?
For now, we're going back to sleep. Wake us up when there are answers.