Refrigerators
This is Whirlpool's 2016 Home Appliance Lineup
Everything from smart washers and dryers to unique new fridges.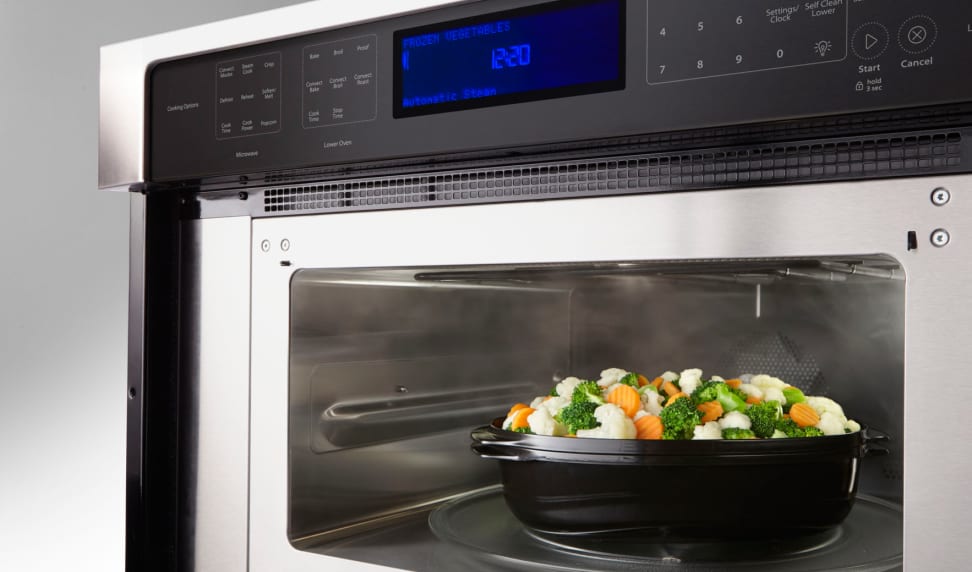 Credit: Whirlpool
Since it first brought some connected home appliances to CES a few years back, Whirlpool has been steadily increasing its presence at the technology-focused show.
In 2016, the Michigan-based brand showcased everything from the smart home concept of the future to a refrigerator with redesigned shelves. It's all innovative, and the best news is that you'll be able to buy almost all of it in 2016.
Refrigerators
Whirlpool French Door with Pantry Shelves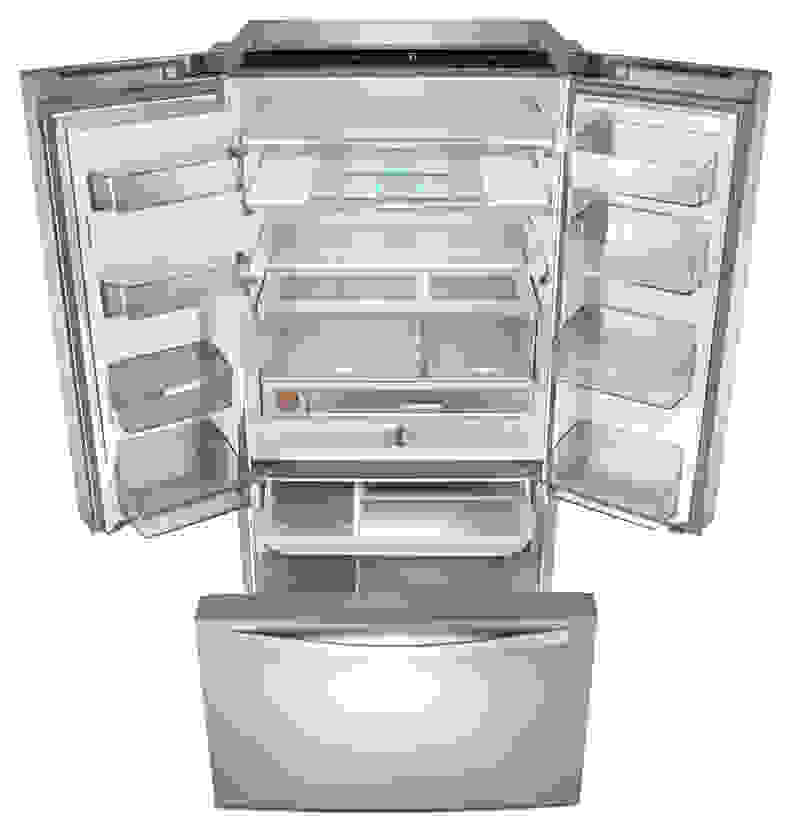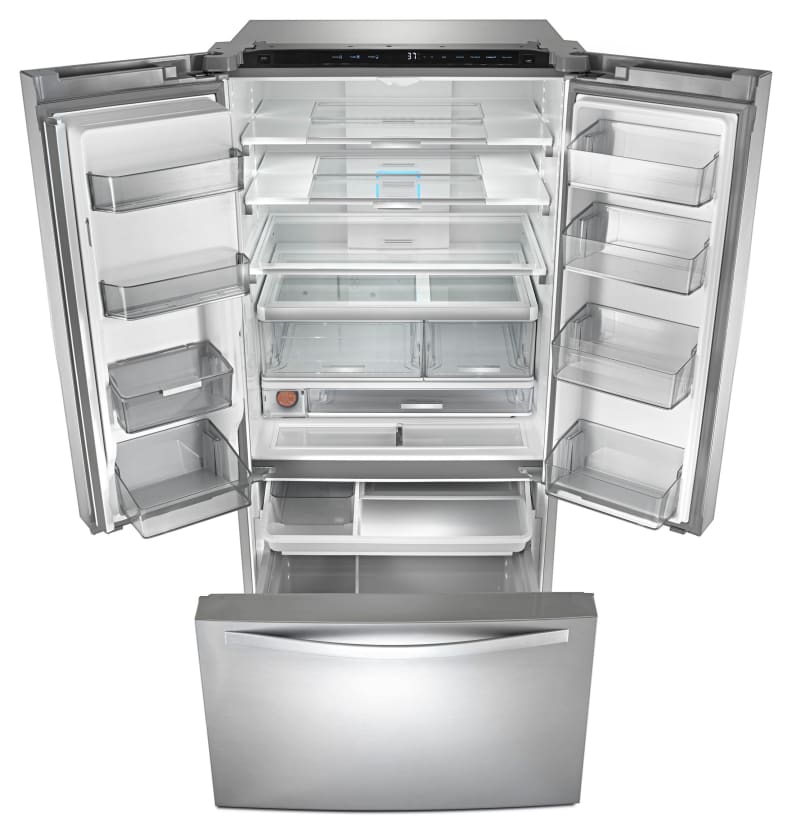 Interior organization is one of the most important aspects of any refrigerator. That's why Whirlpool completely redesigned the inside of its latest fridge, making it resemble a dry goods pantry.
U-shaped shelves line the perimeter of the fridge's interior, with "flippers" that fold up and down to accommodate both wide and tall items. Asymmetrical crispers fit more food, and a "platter pocket" fits wide trays. It's unlike any other fridge out there, and one of the most innovative appliance designs we've ever seen.
Smart Home
Whirlpool Connected Home Suite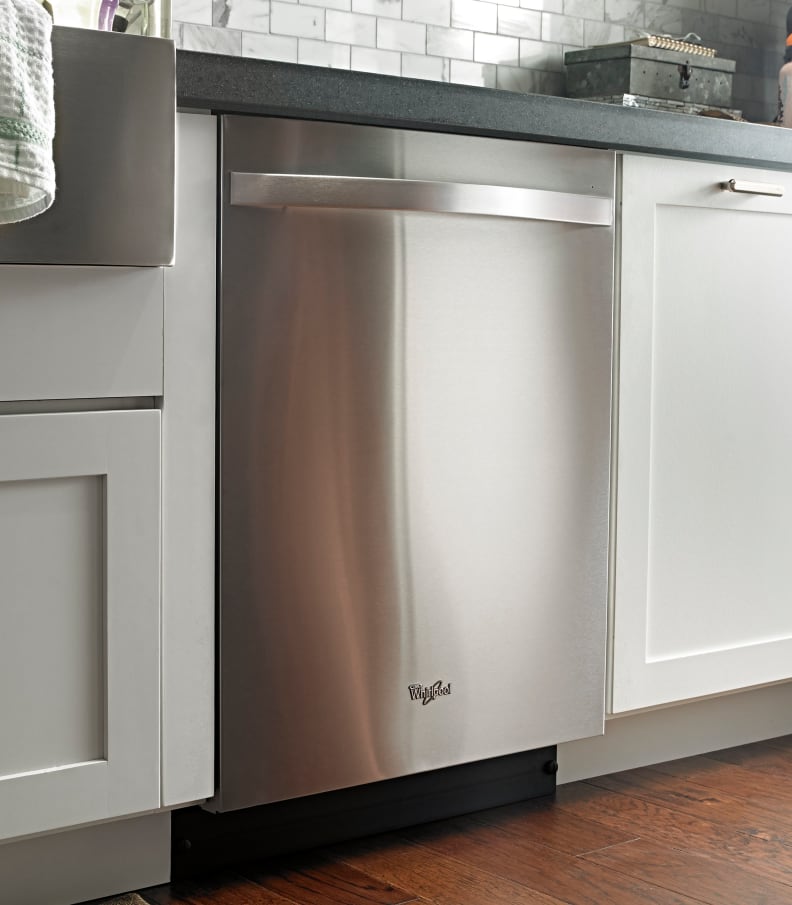 In addition to a futuristic concept smart kitchen, Whirlpool also brought a connected appliance suite that you'll be able to buy later this year.
The Connected Home Suite consists of an oven and range that allow users to download recipes or control and monitor the appliances remotely. A dishwasher works with Nest and Amazon Dash to automatically reorder detergent tabs or run more quietly when people are home.
Cooking
Whirlpool Connected Front Control Range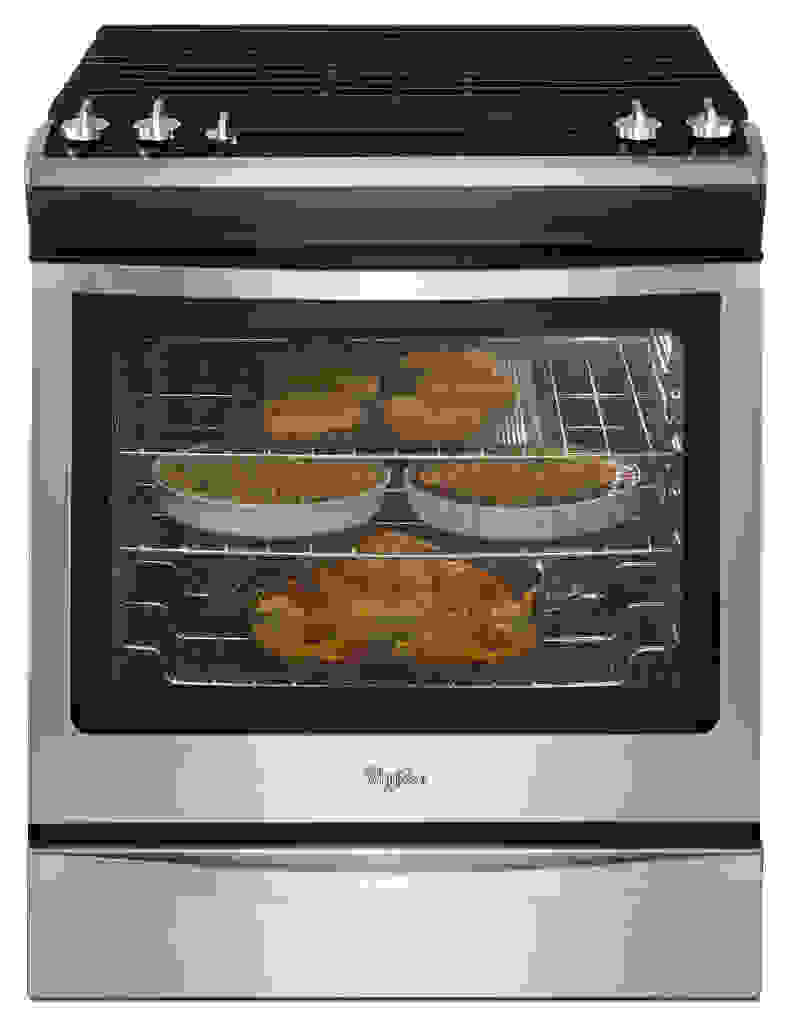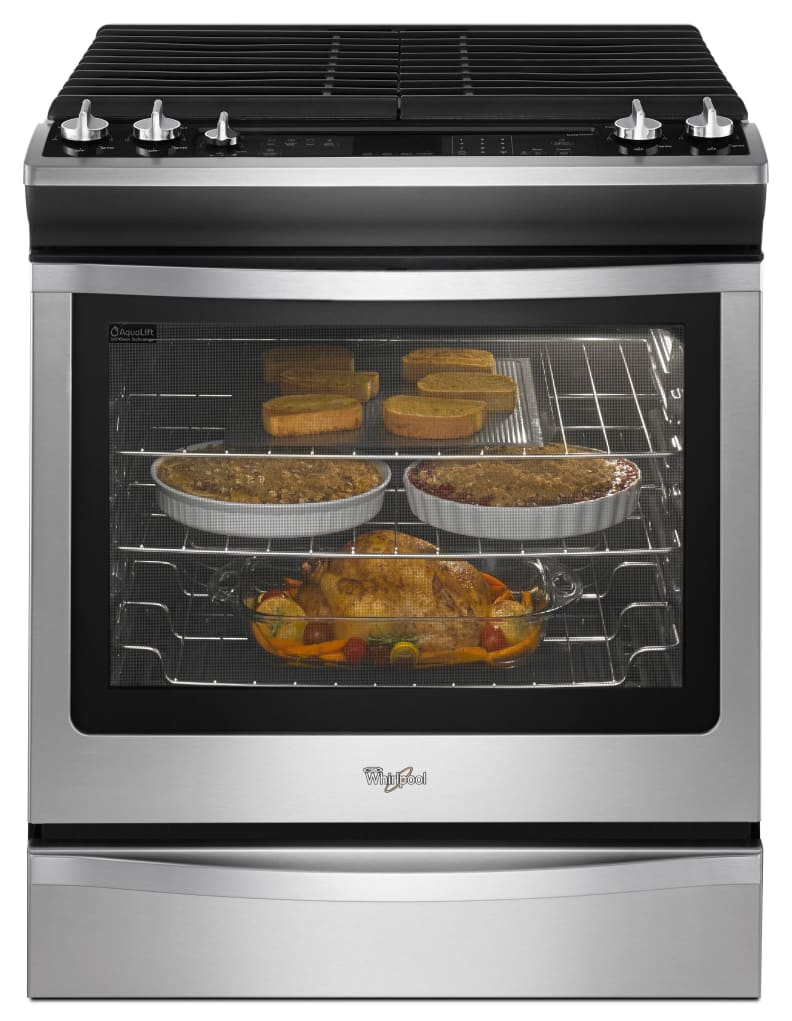 Ever wonder if you left the oven on, or question how you should cook a particular recipe? Whirlpool's connected range can address those concerns. Front controls make for a seamless, integrated look even when you're not using your smartphone.
Whirlpool 6.4 Cu. Ft. Combination Wall Oven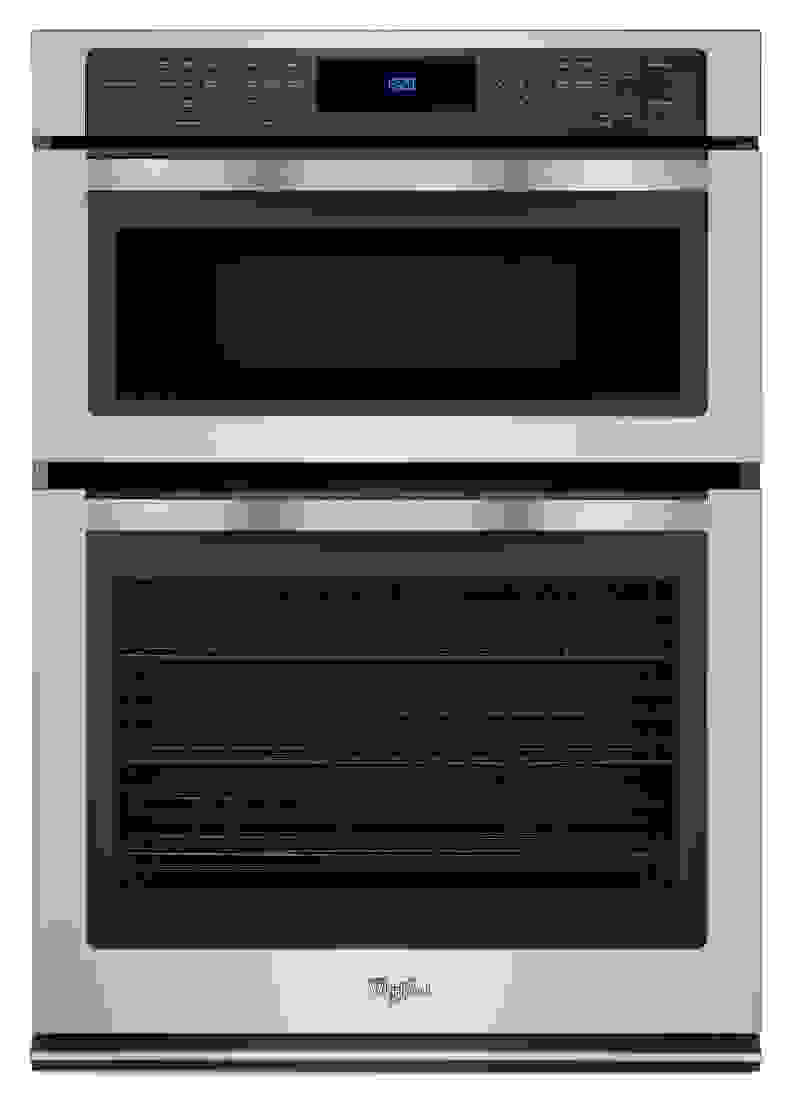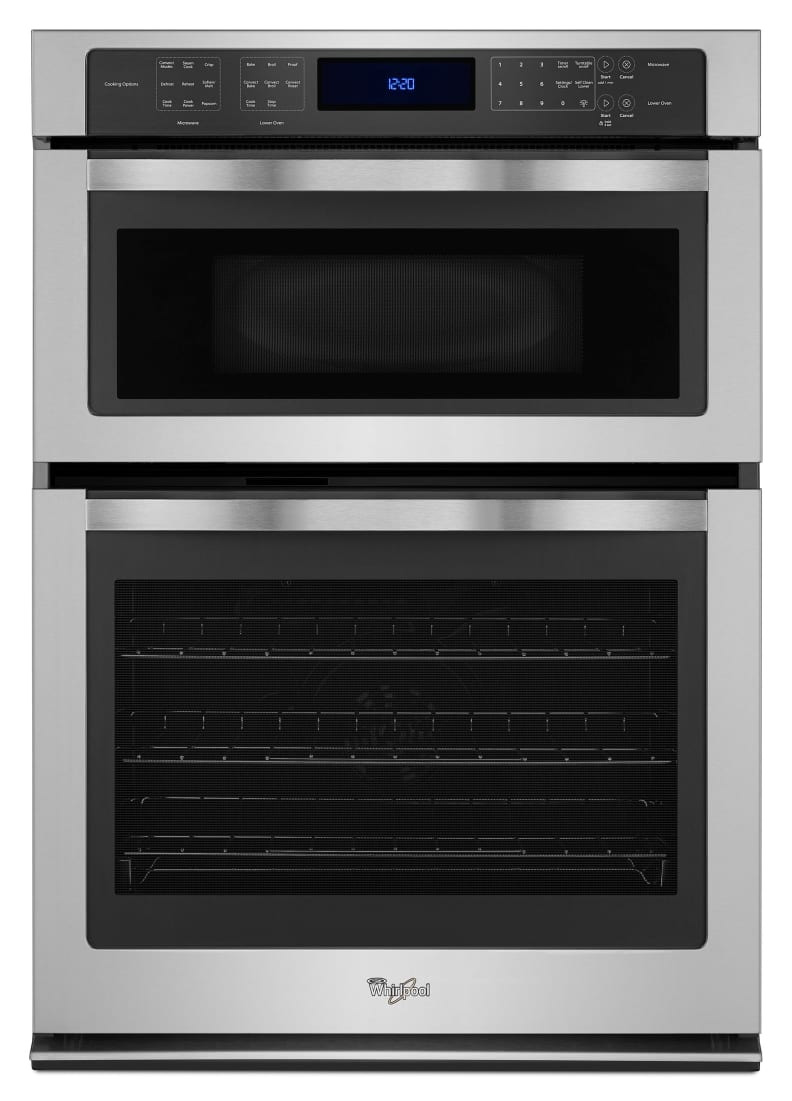 Cooking with steam is already popular in Europe and in high-end American kitchens. Contrary to a common misconception, steam cooking isn't just about vegetables, and some home chefs are turning to steam to make nearly all dishes. Whirlpool's Combination Wall Oven aims to bring the benefits of moister bread and healthy veggies into the average American kitchen.
Laundry
New Top Load Washer and Dryer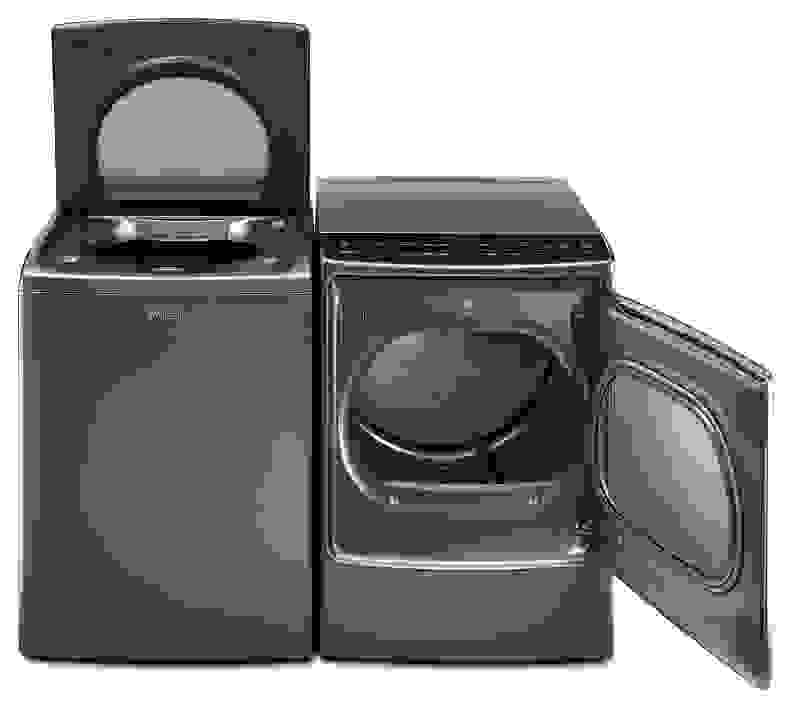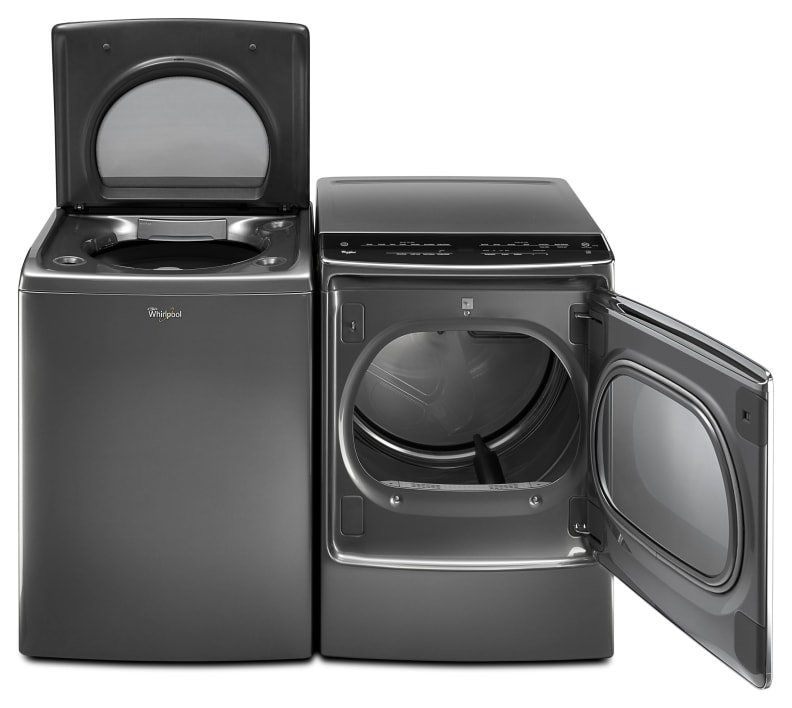 Like Samsung, LG, and Kenmore, Whirlpool is moving the controls of its top-load laundry machines into an easier-to-reach configuration. Instead of forcing users to reach across the lid, the new top-load washer and matching dryer integrate those controls into the front of the lid. At 6.2 cu. ft., the washer is also one of the largest you can buy, and can hold a week's worth of laundry for a family of four. And the convenient Load & Go system stores enough detergent for a month, automatically dispensing it when necessary.
Whirlpool Smart Top-Load Laundry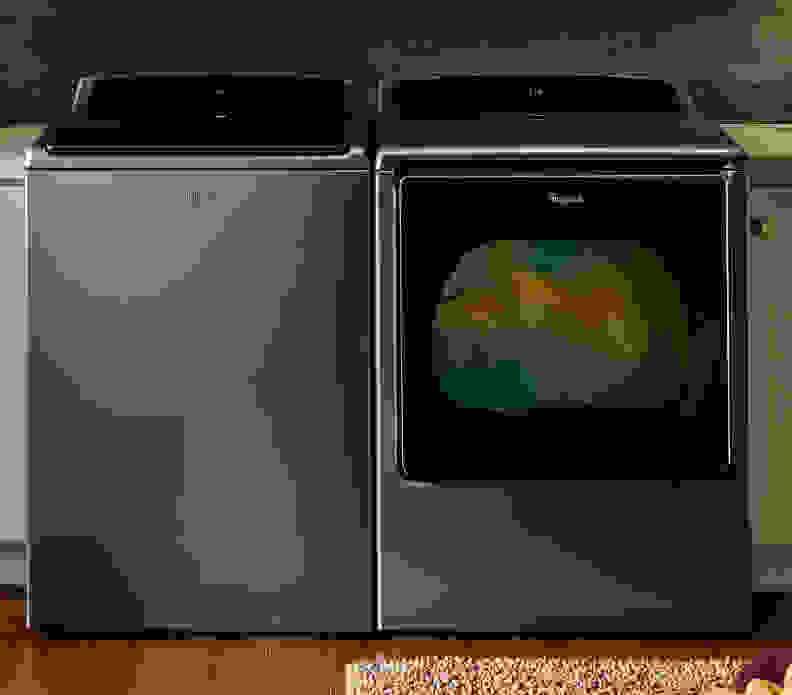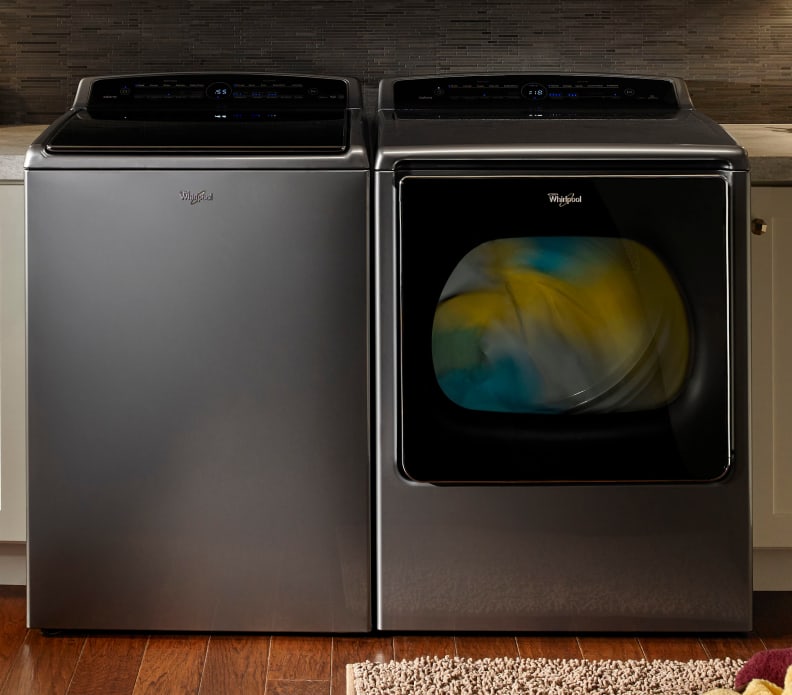 You can already buy Whirlpool's smart top-load washer-dryer pair, but the Nest-compatible, connected machines now gain additional functionality. In 2016, they'll get Amazon Dash replenishment service. This means that after syncing with your Amazon account, the washer and dryer will automatically reorder dryer sheets and detergent when you're running low. And the Connect to Care feature can donate a set amount of money to Habitat for Humanity every time you wash a load of laundry.
The washer-dryer pair will have a starting MSRP between $2,500 and $3,000, and will be available in both Chrome Shadow and White.
Laundry Skins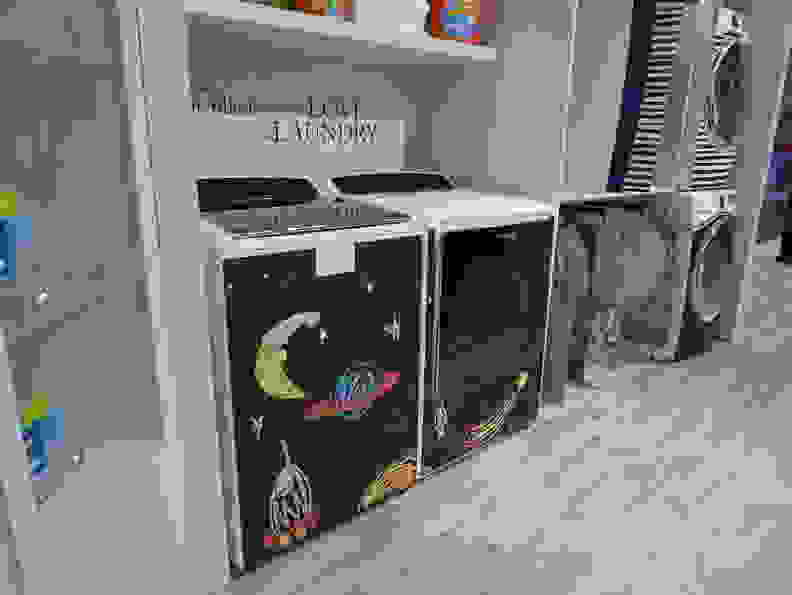 Let's face it: Your washer and dryer aren't exactly exciting to look at. But if you have a newer Whirlpool machine, you can now spruce it up with Laundry Skins. Magnetic covers stick onto the front of your washer and dryer, giving them an entirely updated look. There will be between 5 and 10 patterns available.
Closet-Depth Front-Load Washer and Dryer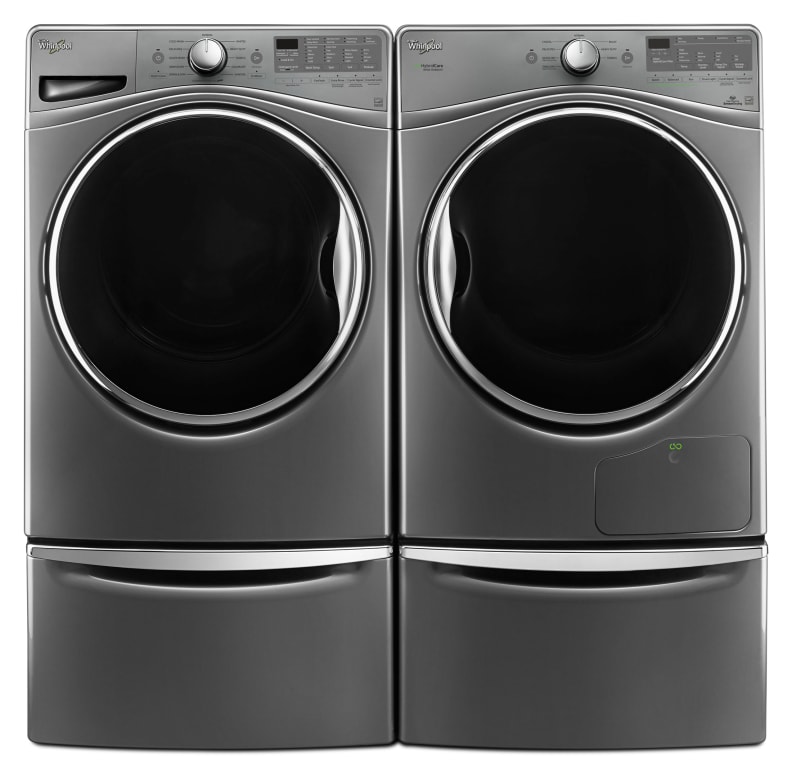 Whirlpool is introducing new, shallower front-load washers and matching dryers—including a ventless heat pump model—that can fit in almost any laundry room. They're far from compact, however. Instead, they've been redesigned to fit as much laundry as previous front-load machines in a slightly smaller footprint. If those previous machines were too big for your home, these new Whirlpools may be the right fit.
Related Video