Refrigerators
Why Microgreens Should Be on Your Dinner Table
They're as nutritious as they are pretty.
Any professional chef will tell you: Attention to detail is critical in cooking. Sometimes an entire dish comes down to what oil you cook with, or which finishing salt you use.
When it comes to the smallest of details, consider microgreens—young versions of earthly delights like beets, peas, spinach, and countless others. In some cases, these little fellas are less than two weeks old.
You may have seen varieties of these tiny plants arranged on a particularly attractive-looking plate of food at one of your local, high-end restaurants. As far as garnishes go, you don't get much more visually appealing than microgreens; they're elegant, vibrant, and in some cases, multicolored.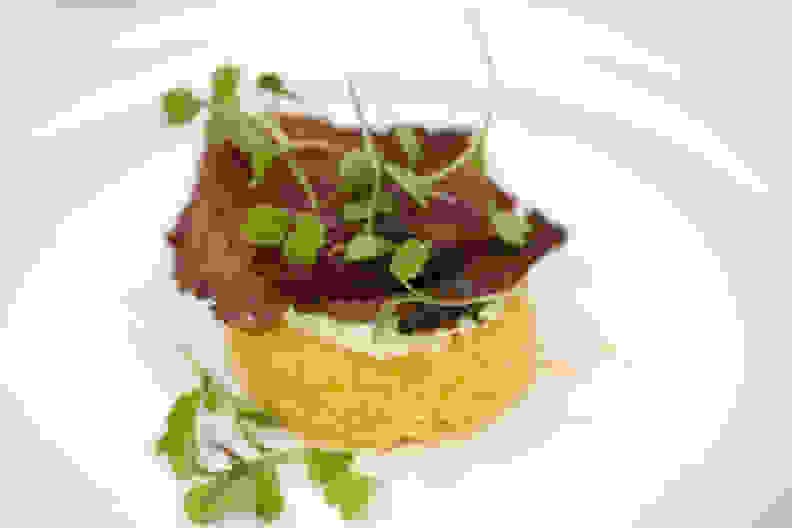 But while the aesthetic benefits of microgreens are readily apparent, their enormous health benefits are news to most people.
According to researchers at the Journal for Agricultural and Food Chemistry, leaves from almost every variety of the 25 microgreens tested packed four to six times more nutrients—like vitamin B and E—than their mature, fully-grown counterparts.
More tests are needed in order to account for variables like the type of soil used and the methods of harvest, but that hasn't stopped a rise in popularity that's anything but micro.
So how can you get your hands on these delicious, potentially game-changing greens?
In an effort to capitalize on the newfound popularity of microgreens, retailers have begun stocking them wholesale—harvested and cleaned—for purchase.
Feeling adventurous? Try growing your own!
Feeling adventurous? Try growing your own!
Our own Dave Swanson recently spent some time with an innovative, minimalist microgreen-growing kit at the Dwell on Design convention in Los Angeles. Developed by Swedish design studio Tomorrow Machine, the Microgarden is an origami-like, mini-ecosystem that allows you to grow mustard, arugula, and radish microgreens from the comfort of your own kitchen.
It's one thing to elevate a dish with a stylish garnish. It's another thing entirely if that garnish is chock-full of healthy stuff.
Related Video