Refrigerators
Why Rosé Is the Perfect Wine for Summer Sipping
Pink is the color of the season.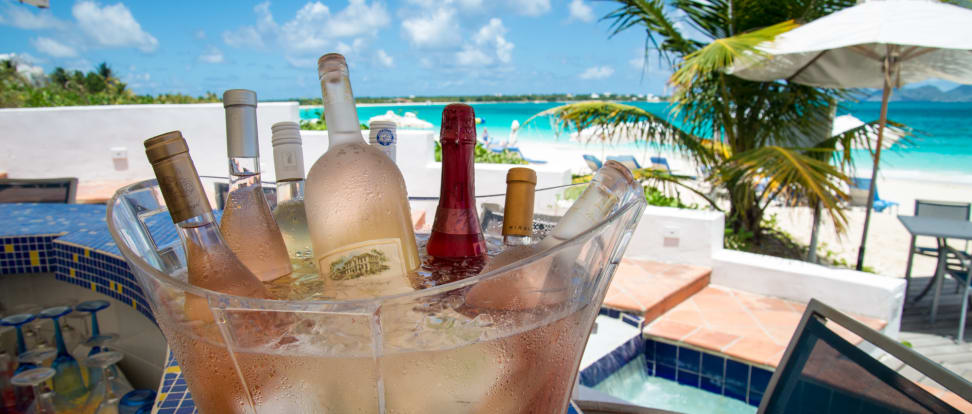 Credit:
My favorite wine for summer is a pale, dry rosé from Provence.
To me, the season has finally arrived when I uncork the year's first bottle of rosé. It's a refreshing drink, pairs with almost anything I cook—especially food from the grill—and the best bottles of rosé practically beg to be sipped outdoors, just as you would along the Mediterranean coast.
As fall slinks into view, I treasure my sips of pink even more, using rosé to stretch out the sunshine of summer just a little bit longer.
Apparently, I'm not alone in my affection. With more and more Americans embracing French rosé, sales are blooming. Numbers from Wines of Provence, a consortium of 600 rosé producers, show increased ardor for Provençal vintages. In 2013, sales to the U.S. were up 40 percent over the previous year.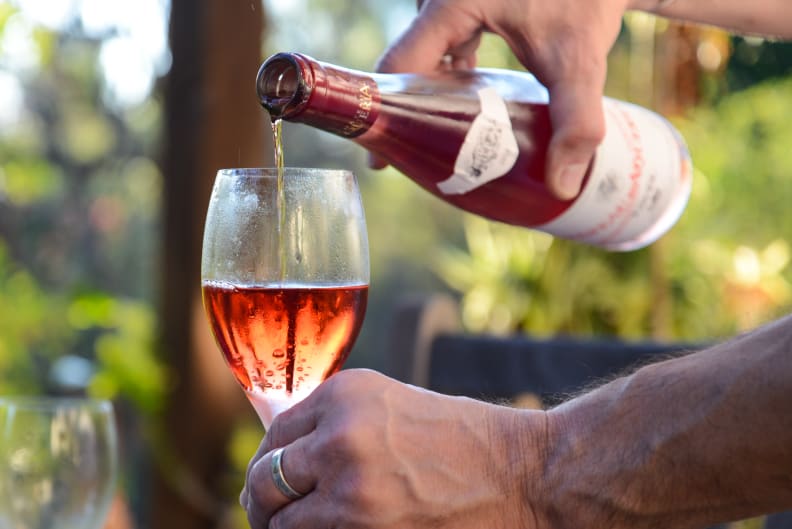 You know pink wine's a hot commodity when Hollywood's coolest couple purchases a vineyard that produces a certifiably fine rosé—but more on them in a minute.
Now, I'm not talking about white zinfandel. Many think of this wine as a rosé, but the term "white zin" didn't even exist until the 1970s. It was a "fortuitous mistake" that was leveraged into a highly successful marketing label.
The result? Pink wine became synonymous with a low-alcohol, sugar-spiked beverage. Although sales of white zin have been slipping for the last decade, it's not because sweet wine has fallen out of favor—its fans have simply moved on to other, more refined quaffs like moscato.
But white zin has nothing to do with great rosé, which should never be cloyingly sweet. And while I've tasted decent rosés from Australia, South Africa, Spain, Portugal and Italy, to my palate nothing tops the rosés made in France. And it turns out it's not just snob appeal.
---
Pretty in Pink
Pink wine is not produced using a pink grape. The juice from both red and white grapes is almost colorless—it's the grape skins that provide a wine's final color.
Although many pink wines are made by blending white and red wine, sometimes to good effect, the rosés made in France are different. By law, French rosé can only be made from juice that has had brief contact with darker skins—as little as a few hours. The briefer the contact, the subtler the final hue, which can range from a pale grapefruit color, to a salmon tone, to a bolder raspberry.
Best of all, a good bottle of rosé doesn't have to set you back more than $20 or so.
You'll pay a few dollars more if you want a bottle from Miraval, produced at the $60 million Provençal winery acquired by Brad Pitt and Angelina Jolie (a joint venture with the Perrin family of winemakers).
The 6,000-bottle 2012 debut vintage sold out within hours, no doubt stoked in part by visions of Brangelina massaging the grapes with the soles of their feet. Wine Spectator crowned it the only rosé worthy of its year-end hundred-best list.
The 2013 vintage is easier to find—we even spotted it at Costco—and, at around $25, the sensuously shaped bottle isn't a bad party favor to impress star-struck friends.
---
I Never Promised You a Rosé Garden
The only obstacle to finding the tastiest Provençal rosés is that many U.S. wine shops are having trouble keeping up with demand, especially in the heat of summer. So I've been branching out, flirting with rosés from other parts of the world.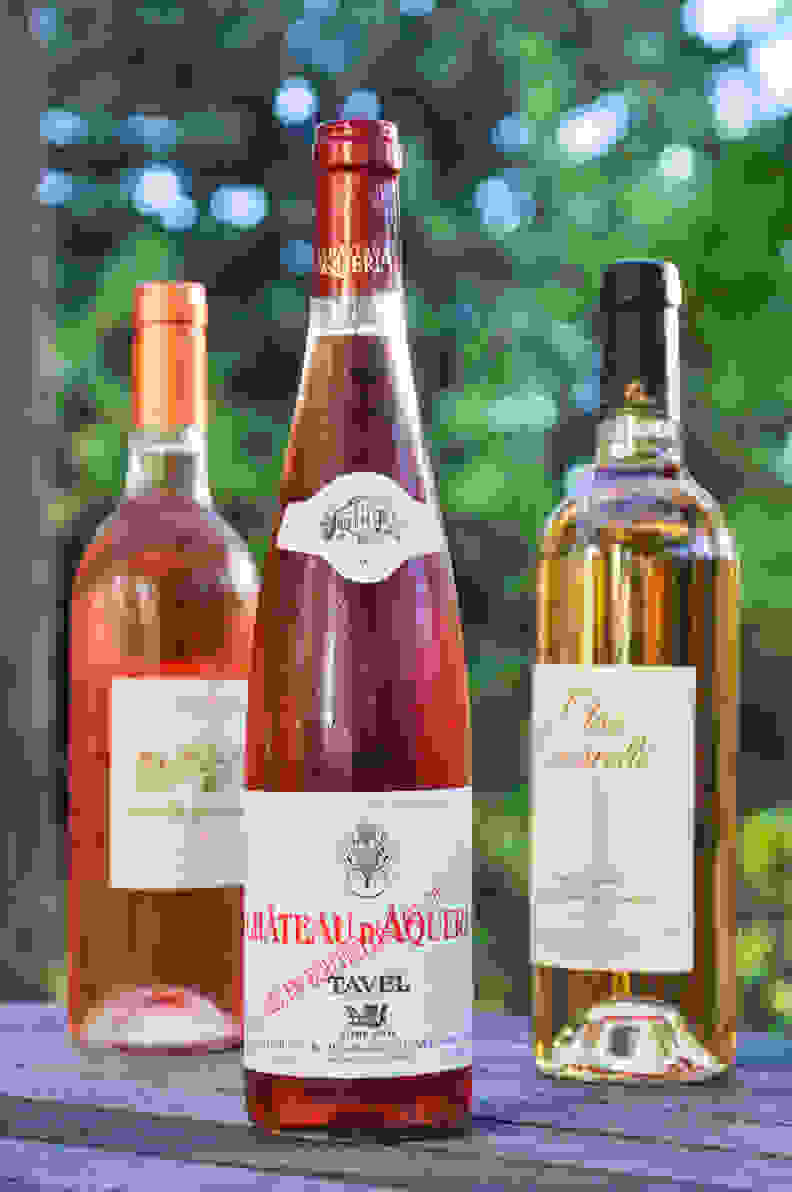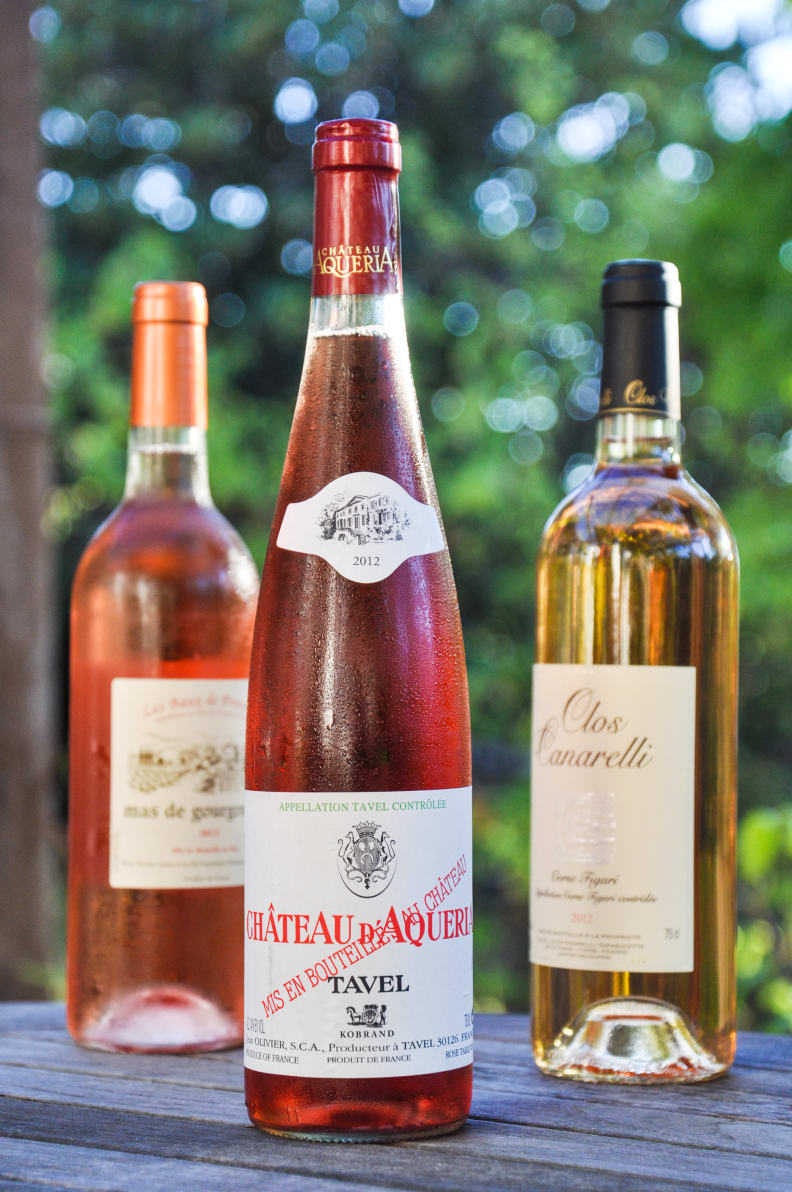 Beyond Provence, Tavel in the southern Rhône region produces interesting rosés—darker, more tannic than those of Provence. Rosé is also produced in the storied Loire Valley, resulting in a lighter and sweeter wine.
This summer I opened an Italian rosato from Cantina Zaccagnini, a winery in Italy's oft-undervalued Abruzzo region—at $13, this fragrant, crisp wine was a find, pairing well with carnitas tacos.
Several California wineries such as Inman and Withers are producing limited quantities of serious, Provençal-style pinks that are said to merit attention, and Bonny Doon's cheerful Vin Gris de Cigare has only gotten better over the years.
Though I know what I like, I'm no wine expert. So if you're looking for a list of bests, you might start with Lettie Teague's rosé recommendations in The Wall Street Journal.
Now if you'll excuse me, I've got a salad Niçoise to assemble for lunch. In no time I'll be shopping for a yacht and planning my Mediterranean dream trip…