Refrigerators
The Year in Review: Home Appliance Trends in 2013
From advanced connectivity to aggressive onshoring, 2013 was a great year for appliances.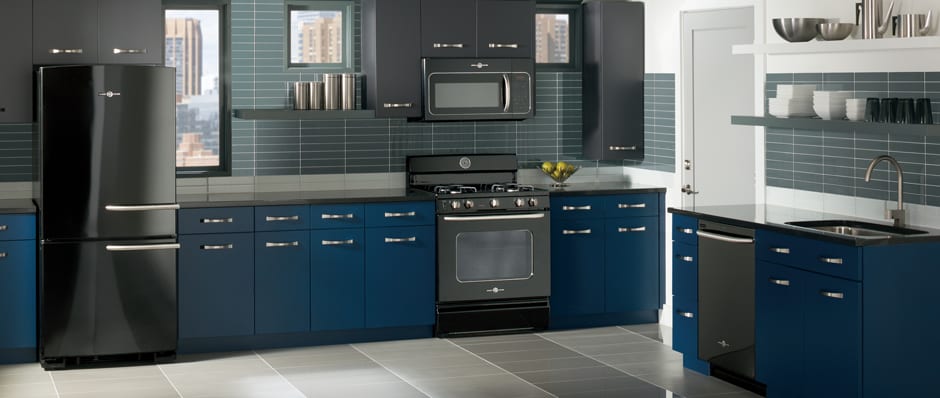 Credit:
You may not have given much thought to your refrigerator or washing machine this year, but 2013 ushered in some major advances in the home appliance industry.
At Reviewed.com, we spent the year testing the most innovative new appliances, and came away impressed with improvements in technology, design, and manufacturing.
Getting Smarter
For more than a century, we've been dreaming of appliances that use the latest technology to make housework easier. Although the self-unloading robotic dishwasher isn't coming any time soon, we did see some major advances in the world of smart appliances in 2013.
Most importantly, manufacturers realized that there's more to a smart appliance than an internet connection and a touchscreen. Whirlpool's 6th Sense Live technology, for instance, helpfully guides users to run their dishwasher or dryer when electricity rates are at their lowest.
High-end manufacturer Dacor unveiled an Android-powered oven at CES last year. It features downloadable recipes that automatically preheat the oven and set the timer. And GE's Brillion wall ovens let you check the timer from a smartphone app.
Some of the best technology we saw in 2013 didn't even require an internet connection. Samsung's four-door fridge, for instance, features a compartment that can switch from fridge to freezer depending on if you're storing steaks or prepping for a party. LG and Kenmore expanded their lineups of door-in-door refrigerators for easy access to drinks and condiments. And GE released a refrigerator with a hot water dispenser for easy tea, hot chocolate, or soup.
Stainless = Stale?
Watch any home remodel show on cable and you'll invariably see stainless fridges, ranges, and dishwashers. Although it's still the dominant finish in upscale kitchens, stainless competitors only multiplied in 2013.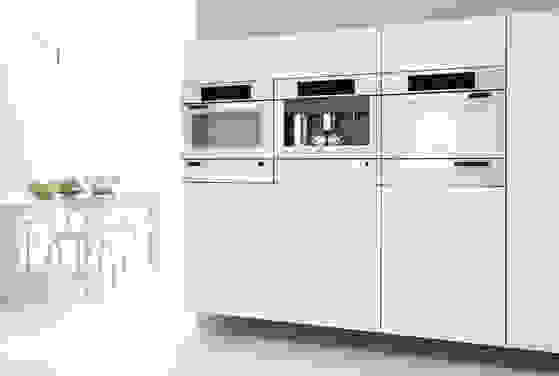 Back in 2012, Whirlpool released Black Ice and White Ice, modern glossy finishes with sleek stainless accents. GE also came out with a darker Slate finish for a more classic look. All three continued on through this year.
In 2013, Miele brought a new finish to the high-end kitchen with Brilliant White Plus, a minimalist aesthetic for a modern kitchen.
We were especially fans of GE's Artistry Collection, which brought back 1950s-era design cues at an affordable price point. Whether you like the chromed handles and rounded edges or not, Artistry is at the very least an example of a major manufacturer taking a big risk on an entry-level appliance.
Continued Onshoring
You may be surprised just how many home appliances are manufactured right here in the U.S. For instance, the world's largest washer, dryer, and dishwasher factories in the world belong to Whirlpool and are all located in Ohio.
This year marked an increased investment in domestic appliance manufacturing across all the major brands, with more companies choosing to make washers, dryers, dishwashers, ovens, and fridges in the U.S.—a phenomenon known as onshoring.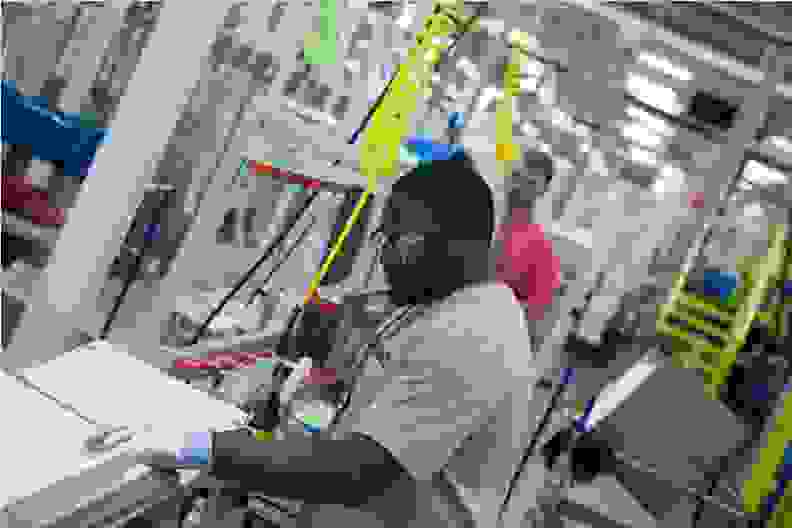 In 2013, GE continued its $1 billion investment in its Appliance Park facilities in Louisville, Kentucky. Today its flagship washers, dryers, and refrigerators are all made in the U.S. The move is paying dividends: Our labs ranked the American-made GE French-door refrigerators the best we've ever tested.
The new Electrolux factory in Memphis opened in May, and is expected to add 3,600 additional jobs at local suppliers.
Electrolux spent $266 million on an all-new plant in Memphis, where the company plans to employ 1,200 people building Frigidaire and Electrolux appliances. The factory opened in May, and is expected to add 3,600 additional jobs at local suppliers.
Bosch spent $50 million in New Bern, North Carolina, to totally revamp its dishwasher lineup. The result? Some of the most innovative dishwashers in the world are now made right here in the U.S.
---
In the coming year, we expect to see continued integration of "smart" technology and home appliances, from large units like refrigerators and ovens all the way down to small appliances like pressure cookers and blenders.
We'll see many of these new ideas at next week's International CES, so keep an eye on our dedicated CES 2014 hub for all the details.