Refrigerators
Amana: An Old Brand Gets a New Look
Whirlpool's bargain brand gets a big update.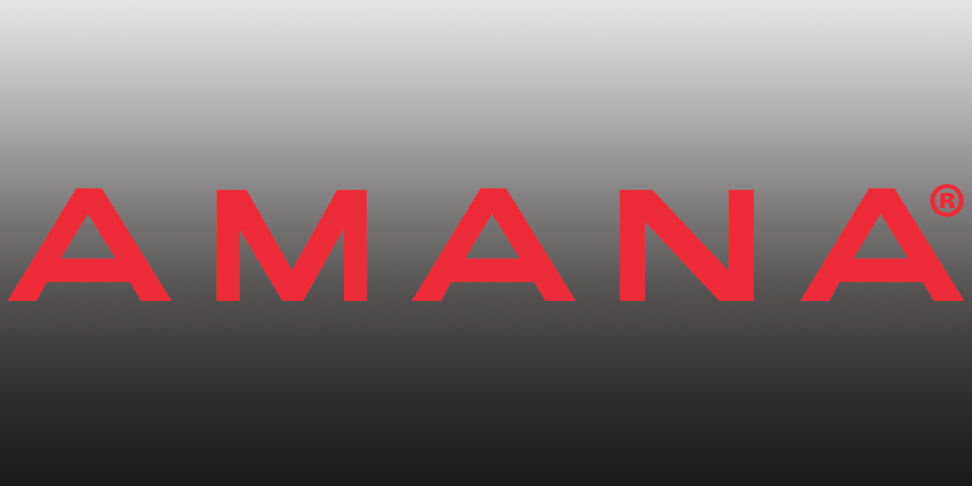 Credit: Whirlpool Corp.
For the first time in 80 years, the Amana home appliance brand is getting a new look, and a new attitude.
Whirlpool, Amana's corporate parent, is now positioning Amana as a no-nonsense brand ideal for first-time homeowners, smart home skeptics, and Luddites of all ages.
It's the final piece of Whirlpool's wholesale effort to differentiate its many brands, following the relaunch of Jenn-Air, Maytag, and KitchenAid.
According to Whirlpool, "the logo's streamlined and modernized look improves its legibility and appeal on the sales floor." With wide, sans-serif lettering, it's easy to read and recognize from a distance.
Amana has a long history in appliance manufacturing, dating back to its founding in Iowa's Amana Colonies. The company introduced the first widely available countertop microwave—the Radarange—in 1967, and its Iowa-built line of bottom-freezer refrigerators was popular from the 1970s through the late 1990s. That same factory still builds bottom freezers for the Whirlpool, Maytag, Amana, Kenmore, and Ikea brands.
After numerous mergers and acquisitions—including a stint as part of defense giant Raytheon—the Amana brand ended up in the hands of Whirlpool Corp. The new owners positioned it as an entry-level option, stripping features from existing Whirlpool products and cutting pricing accordingly.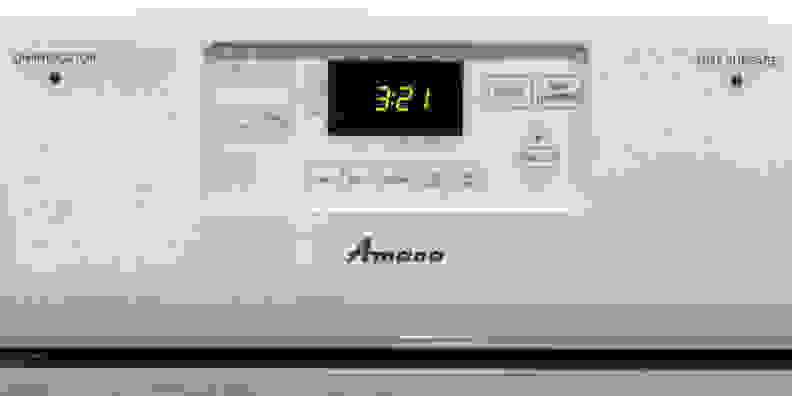 For a while, Amana's home appliances occupied the back rows of big box stores. Without a brand identity beyond affordable prices, they became popular with landlords and budget buyers.
Today's announcement shows that Whirlpool is serious about selling Amana appliances, and that future offerings won't just compete on price. A new website has "listicle" style content, quizzes, and how-to guides—ideal for sharing on social media.
According to Whirlpool, the new campaign proves that the Amana brand stands for "simplicity, quality, and value." In a market that's trumpeting features and connectivity, we think that a certain consumer will appreciate that kind of understatement.
Related Video