Refrigerators
Bling is the New Black: Meet Smeg's Snazzy Swarovski-Flaunting Fridge
Got a gold iPhone? How about a fridge to match?
Credit:
Depending on who you ask, the gold (or champagne, if you prefer) iPhone is either a roaring success or a total failure. But regardless of consumer reaction, the proliferation of gaudy gold gadgets is set to continue with Samsung and HTC joining the blinged-out bandwagon.
Initially, the fixation on gold was confined to the electronics world, but now it seems that at least one appliance manufacturer is joining the fun. Smeg, the Italian upmarket appliance company known for its colorful retro-style fridges, has announced the Gold Retro FAB280R, which comes complete with Swarovski crystals.
Ostentatious looks aside, the FAB280R is still a fridge, and it includes pretty much everything you would expect in the way of conveniences and features. With nine cubic feet of interior storage, it's a touch on the small side, but then caviar and foie gras shouldn't take up too much space. The fridge also features a chrome-plated bottle carrier, presumably for chilling Cristal—because if you're going to go with a theme, you may as well go all the way.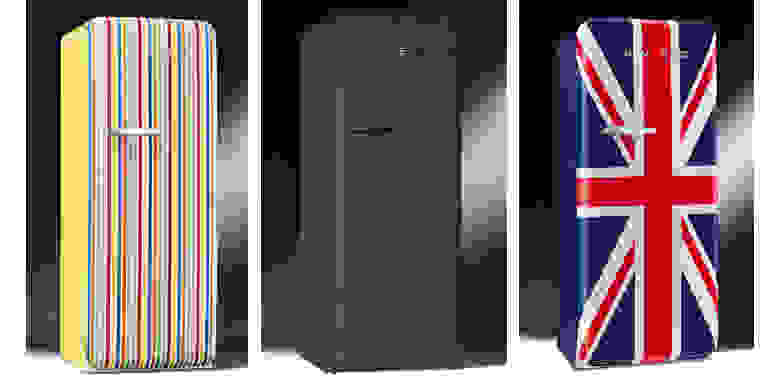 The fridge will only be available in European markets for the foreseeable future, where it costs a hefty €2,100 (roughly $2,800). If you find the idea of a gold refrigerator completely ridiculous, you'll be happy to know that Smeg offers a variety of other colors and designs, including plaid, national flags, stripes, and denim to name just a few.
[Via: Appliancist]
Hero Photo: Vadim Molochnikov, Flickr [CC BY 2.0]