Refrigerators
Cereal Killer Café Milks Your Nostalgia for Breakfast
People of London, get out your spoons.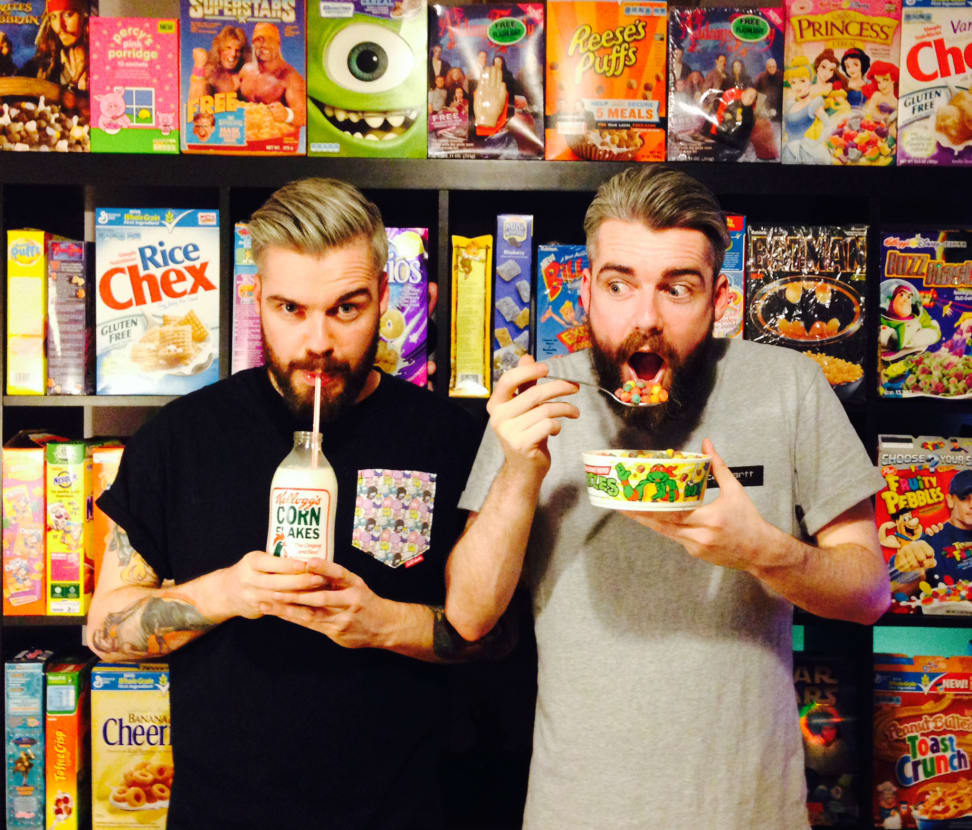 Credit:
Life moves pretty quickly. There's always work to be done, bills to pay, laundry that needs folding, and friends to keep up with. Sure, being an adult can be rewarding, but who among us doesn't occasionally long for the simplicity of childhood?
Well, if you happen to live near London, the UK's first cereal café will take you back to the good old days anytime you want. The Cereal Killer Café, owned by bearded, Irish, identical twin brothers Alan and Gary Keery, is set to open its doors on December 10.
The aptly named nostalgic paradise features a menu with 100 types of cereal from all over the world, along with 13 kinds of milk ranging from hazelnut to chocolate. And if you're not yet sold on moving the cereal party from your home couch to a café environment, there's more to whet your appetite.
This nostalgic paradise offers 100 types of cereal from all over the world, along with 13 kinds of milk.
Want to top your bowl with fruit or candy? Cereal Killer offers 20 topping choices from Oreos to raspberries. How about a side of pop tarts? There are 18 flavor options on the menu. Want some toast or a cup of coffee? Cereal Killer has that, too.
We're a little less excited to hear about the joint's "cereal cocktails," which are basically just blended cereal—for example, the S'more Than Words combines Golden Grahams, mini marshmallows, and chocolate milk—but we appreciate the creative effort.
The space will take up two floors in Shoreditch, London, and will be jammed with vintage cereal boxes and memorabilia. And those Saturday morning cartoons that add so much joy to the cereal-eating experience? The video from Cereal Killer's initial Indiegogo campaign describes a stack of TVs playing all the classics.
That's right, Cereal Killer Café is a heaping bowl of nostalgia served up with milk, and we could not be more ready to dig in. If we lived closer to London, we can safely say they'd make, well, a killing.
Up next