Refrigerators
Is your refrigerator running? Just ask Alexa.
LG's new fridge has a touchscreen, a see-through door, and Alexa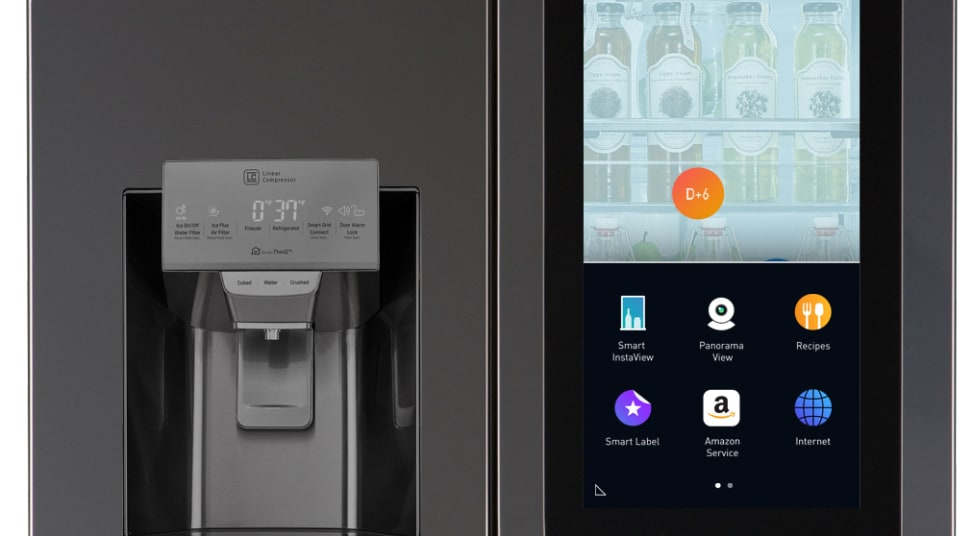 Credit: LG Electronics
A new smart fridge lets you see what's inside and reorder what you've run out of—whether you're at home or away.
The LG Smart InstaView puts a large touchscreen on the front that allows users to find recipes, stream music and movies, keep track of what food you've got, and order what you've run out of using Amazon Prime.
That last benefit is a big one, as the competing Samsung Family Hub 2.0 lacks any Amazon integration. Similarly, the LG integrates with Amazon's Alexa voice assistant, while the Family Hub does not.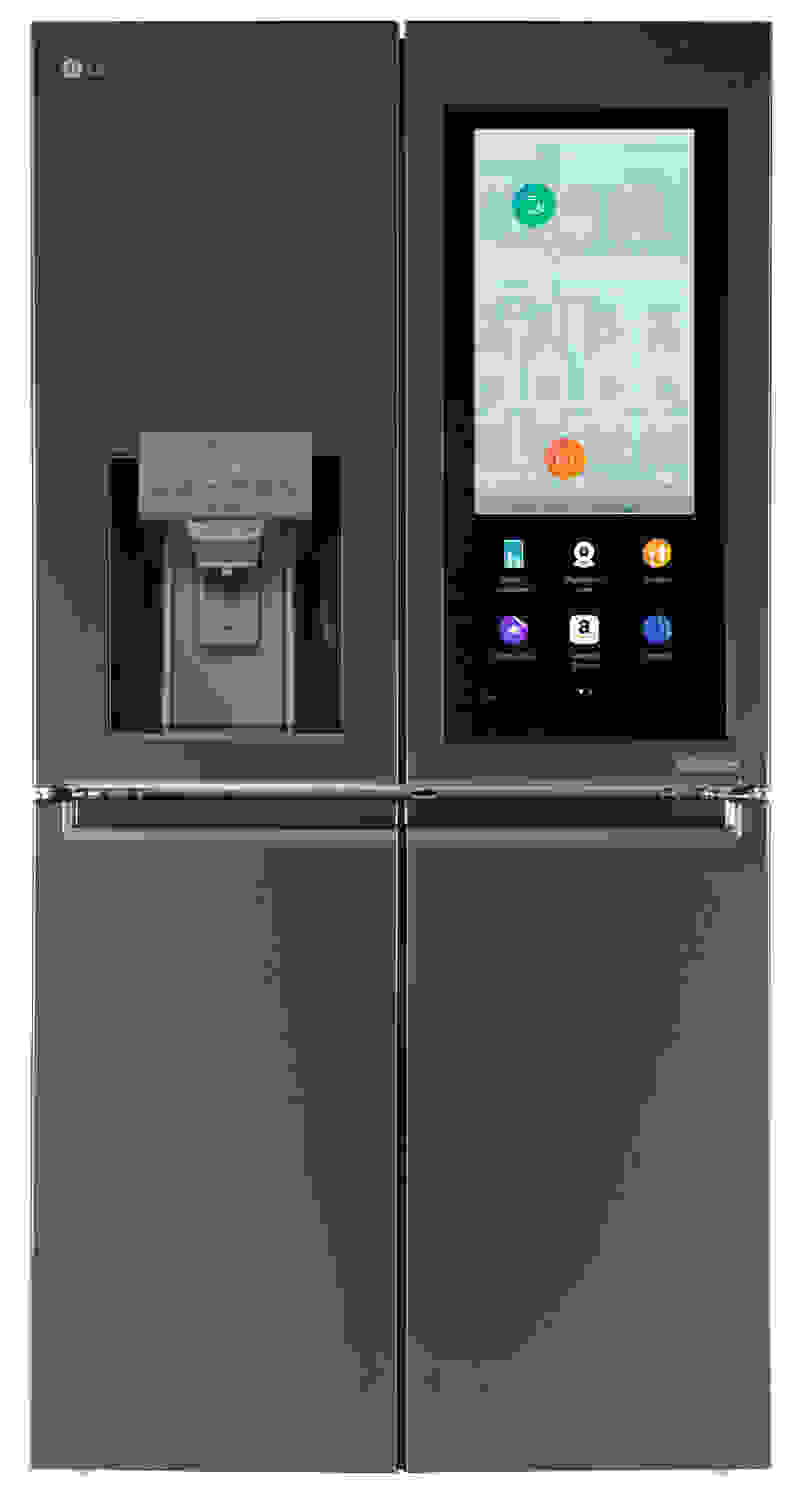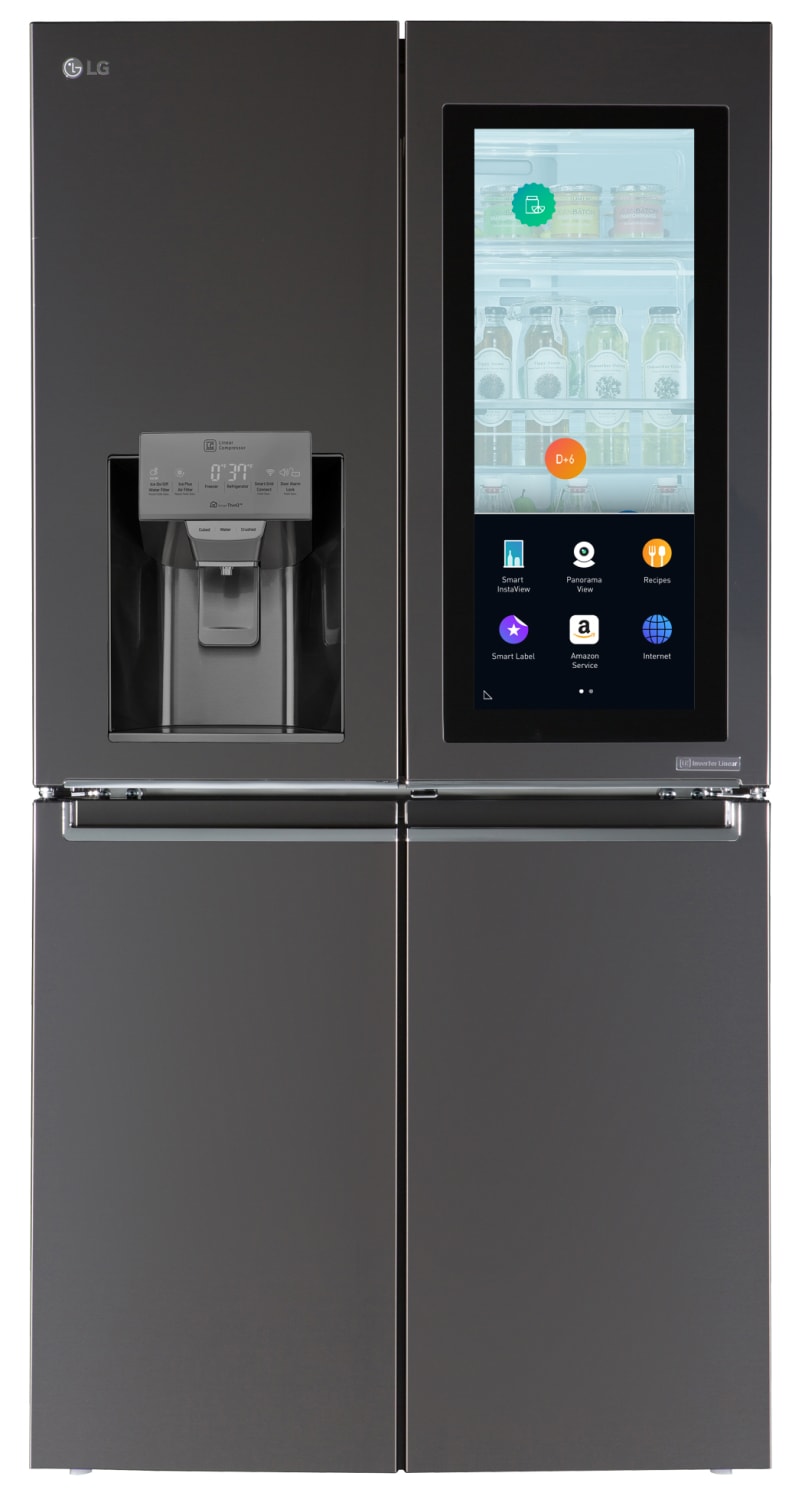 Knock on that screen twice and the smart interface will disappear, revealing a clear window so you can see what's inside your fridge without opening the door.
With a Smart Tag feature, users can mark the expiration dates on their food, or indicate who it belongs to. That information is shared with the InstaView's smartphone app.
It's the second iteration of the InstaView refrigerator, which debuted at CES in Las Vegas last year.
It also includes a panoramic camera that can send a photo of the contents of your fridge to your smartphone, so you can find out if you need milk and eggs even if you're already at the grocery store.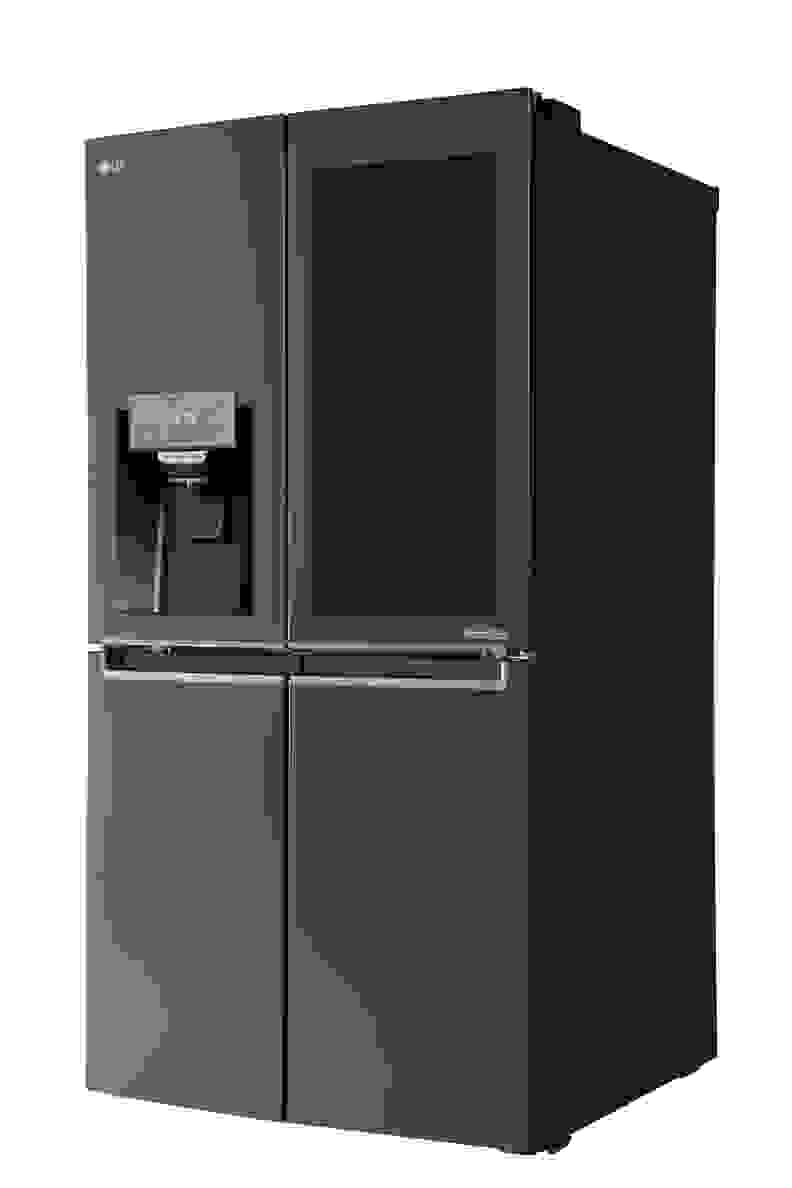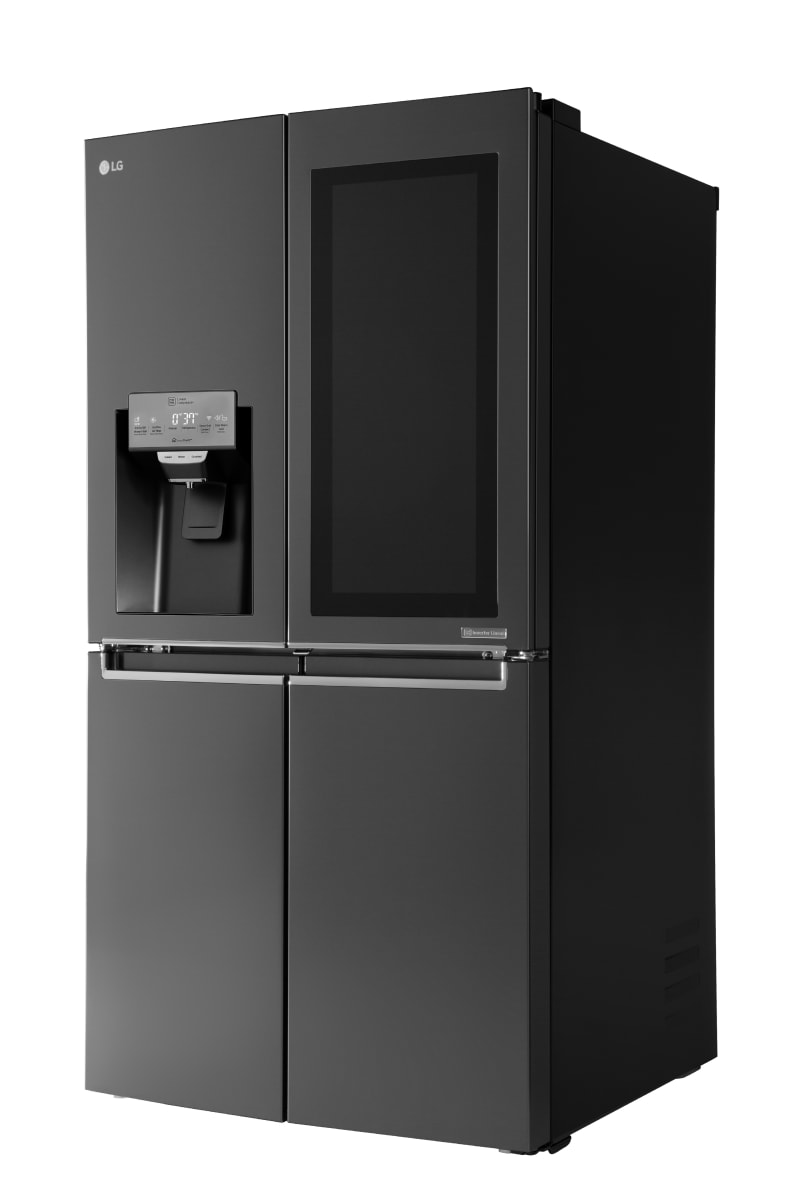 A prototype of the Smart InstaView was on display at IFA in Berlin earlier this year. However, this is a production-ready model that LG says will hit retailers later in 2017.
While the prototype was running Windows 10, a Korean news agency says the production fridge will use WebOS, the HP-created operating system that LG bought in 2013.
Currently, LG smart TVs run WebOS—and our television reviewers think it's one of the most user friendly smart TV platforms on the market.
When we get a chance to check out the new Smart InstaView later this week, we'll be sure to let you know how it stacks up to its touchscreen competitors—including the Family Hub.