Refrigerators
Forget Home Brewing—The Pico Will Do It for You
It's like an Easy-Bake Oven for beer.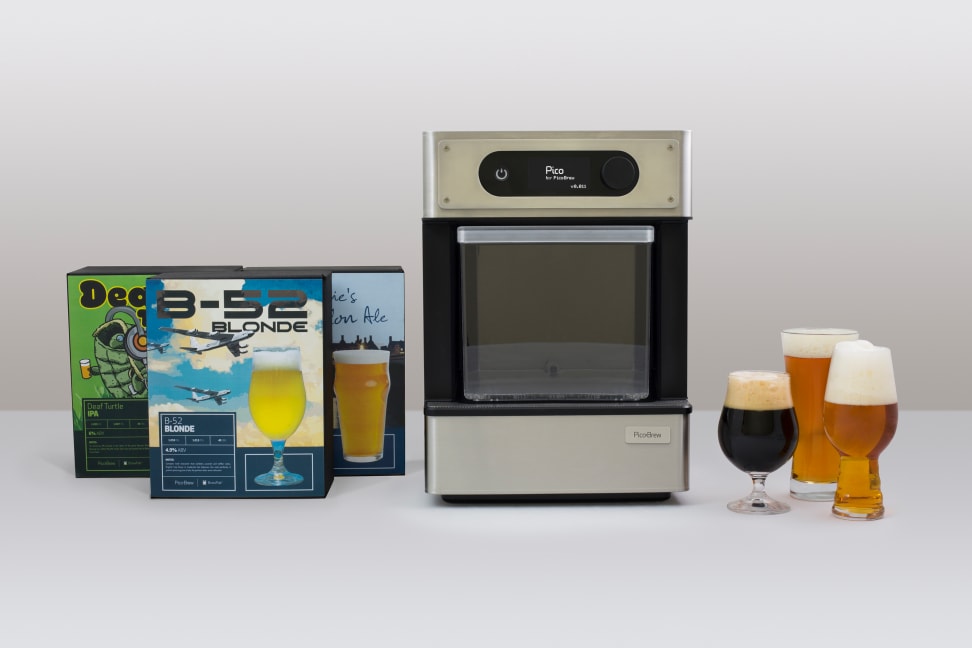 Credit: Reviewed.com / Kyle Looney
Home brewing is a hobby with a pretty high barrier to entry. It's an extremely complicated process that gets even more complicated as you scale up. And the fact that you often have to wait weeks or even months to taste the fruits of your labor makes it all the more intimidating.
Some companies, like Brooklyn Brew Shop and Northern Brewer, are trying to simplify the process with compact, easy-to-understand packages. But even with limited equipment, you still face the daunting task of properly measuring, mashing, sparging, lautering, boiling, and fermenting your beer.
It's complicated, to say the least.
The Pico is a home brewing appliance for absolute beginners that can also work for experienced brewers who no longer have the time or space to pursue their hobby. Users simply order a "PicoPak" (pre-packaged, recipe-specific ingredients), place it into the microwave-sized appliance, add water, and start the brew process.
Two hours later, the 5-liter batch of beer (or "wort") is ready for fermentation. This process typically takes a week or more, after which it is transferred to a mini keg for carbonation.
One of the coolest things about the Pico is that each recipe can be customized to suit your personal taste. For example, maybe you like a certain IPA but find it a bit too hoppy. Just tone down the hop quantity in your next batch, et voila! The device is also WiFi-connected, meaning you can download new recipes and brew-tracking statistics.
Actually, this is where it gets really interesting.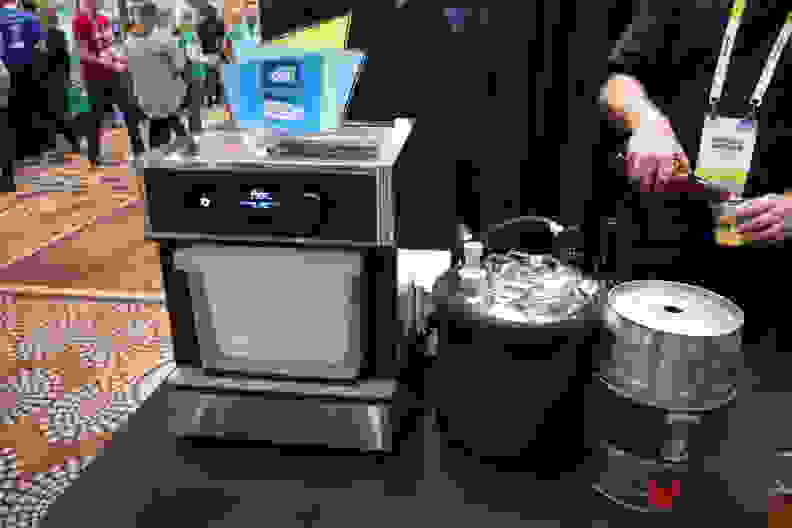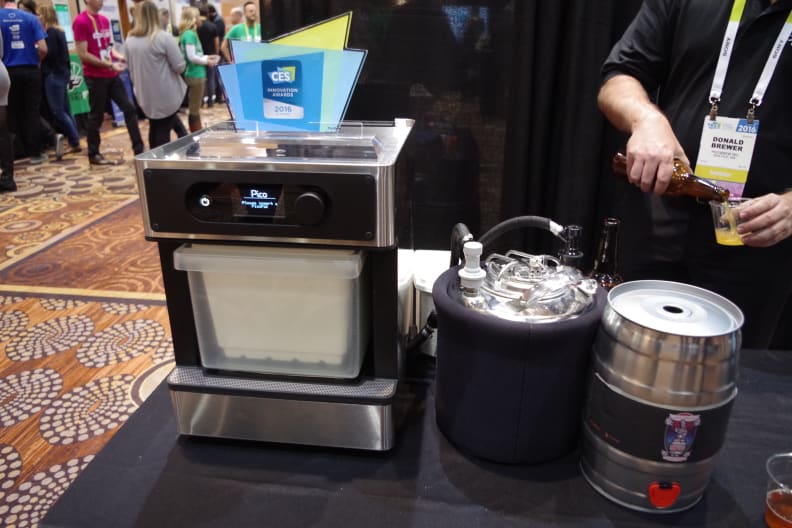 A fully automatic home brewing appliance may turn off brewers who believe making beer is all about getting down and dirty with the process and its ingredients. But if that's the case, then why have more than 80 craft breweries attached their names to the Pico? Simple: Because it's more than just an appliance—it's a marketplace.
PicoBrew's BrewMarketplace connects home brewers with craft brewers to establish a sort of social network for beer-making. Breweries can use the marketplace to gather feedback on experimental recipes, and home brewers can purchase recipes and ingredients for some of their favorite beers on the market.
Rogue and Abita are just some of the big-name breweries who have signed on to distribute recipes and ingredients for some of their most famous brews (yep, including Dead Guy). Participating breweries can also use the marketplace to collect feedback or even collaborate with fans on new beers.
Even if you don't like the automatic nature of the Pico, there's an interesting social aspect that's definitely worth appreciating. It's not difficult to see why PicoBrew smashed its Kickstarter funding campaign, raising more than $1.4 million against a $200,000 goal.
(And if its beer-making chops aren't enough for you, the Pico can also function as a sous vide cooker.)
PicoBrew is currently taking pre-orders for the Pico, and expects the first wave of orders to ship this May. The company confirmed that it will retail for $699, but fans can get one for $599 until CES ends this Saturday.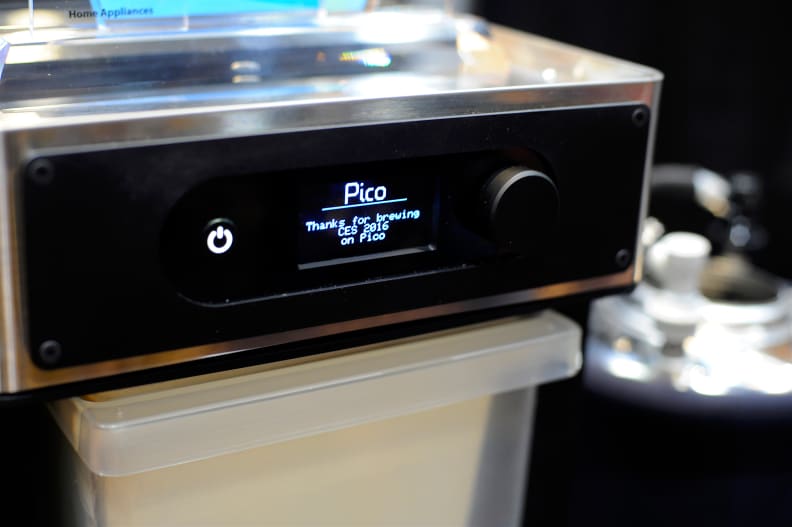 Related Video