Refrigerators
Why One Spanish Town Installed a Community Fridge
Another weapon in the war on food waste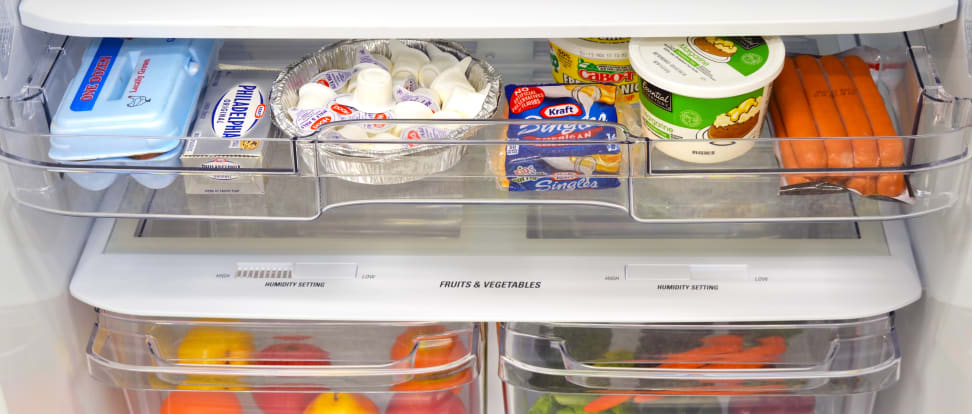 Credit: Reviewed.com
Food waste is a huge and completely unnecessary problem worldwide. In the U.S. alone, some 133 billion pounds of food goes to waste each year, according to the Agriculture Department. While it's inevitable that some food will be lost, there are plenty of ways to ensure we get the most out of the food we produce.
In California, for instance, a student recently launched Feeding Forward. The app connects homeless shelters with restaurants looking to get rid of excess food. Last March, a trendy New York City restaurant went so far as to serve "garbage" for two weeks straight. And a supermarket chain in France started a campaign to restore the dignity of "ugly" produce.
---
---
Now, residents of a small Spanish town have taken an unusual step to limit their own food waste: installing a community refrigerator. The citizens of the Basque town of Galdakao have even taken to calling it their "solidarity fridge."
NPR reports that the mayor was granted the equivalent of $5,500 to cover electricity use, maintenance, health safety inspections, plus the cost of the fridge itself. To keep everyone safe, certain food items are prohibited, including raw meat, fish, and eggs. Leftover prepared foods must be dated and discarded after four days. Everything else is fair game.
The fridge was the brainchild of Alvaro Saiz, a former food bank operator who was inspired by a German initiative called FoodSharing.de. That service, which we reported on last year, helps neighbors connect and share their leftover food. Saiz's "Solidarity Fridge" simply puts those leftovers in a place where they can be accessed by the entire community.
According to Saiz, Galdakao's community refrigerator has prevented hundreds of pounds of food from going to waste. And it's not just individuals who are contributing. Saiz says local restaurants often drop off leftover tapas, and community gardens stock it with extra produce.
The idea is taking off in Spain, but it seems clear that it would work best in smaller locales with tight-knit communities. It's hard to imagine such an installation surviving in New York City, for instance. Still, it's one more weapon in the war on waste, and we need all the firepower we can get.
Related Video