Refrigerators
Jenn-Air Appliances Add Nest Compatibility
A high-end suite of kitchen appliances gets connected.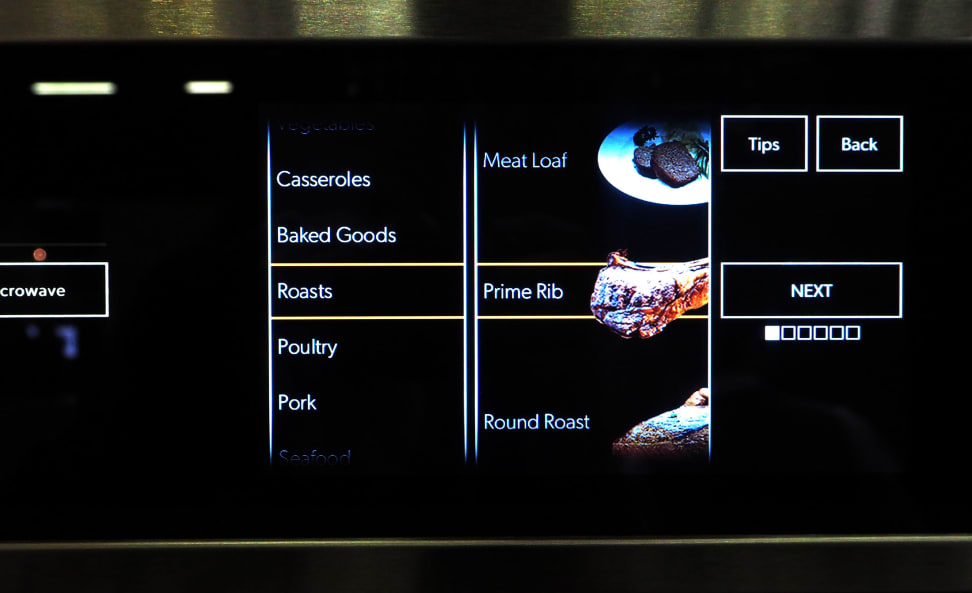 Credit: Reviewed.com / Keith Barry
With a host of new connectivity functions, Jenn-Air's newest refrigerator and wall oven will help you keep an eye on your food—and your home.
The latest version of Jenn-Air's connected wall oven comes with an enhanced user interface. We spent some time with it at the Architectural Digest Design Show, and were impressed by how much an improvement it was over previous connected Jenn-Air ovens.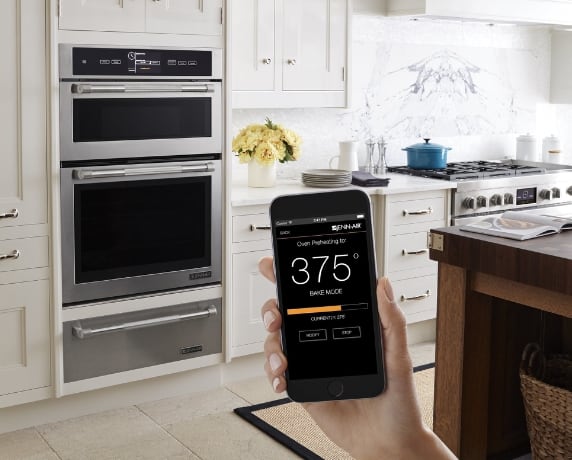 Scrolling is smooth, the touchscreen is responsive, and graphics are fast and modern. A Culinary Center app will automatically program recipes, or you can manually set temperatures and cooking modes with a minimum of fuss.
The newest ovens also have built-in Nest compatibility. That means they can turn down the heating in your home to adjust for the oven being on, or send you an alert if you forgot to turn the oven off before leaving the house.
You can even turn the oven off from your smartphone. Because Nest can tell if you're home or away, alerts will be customized depending on who is in the house.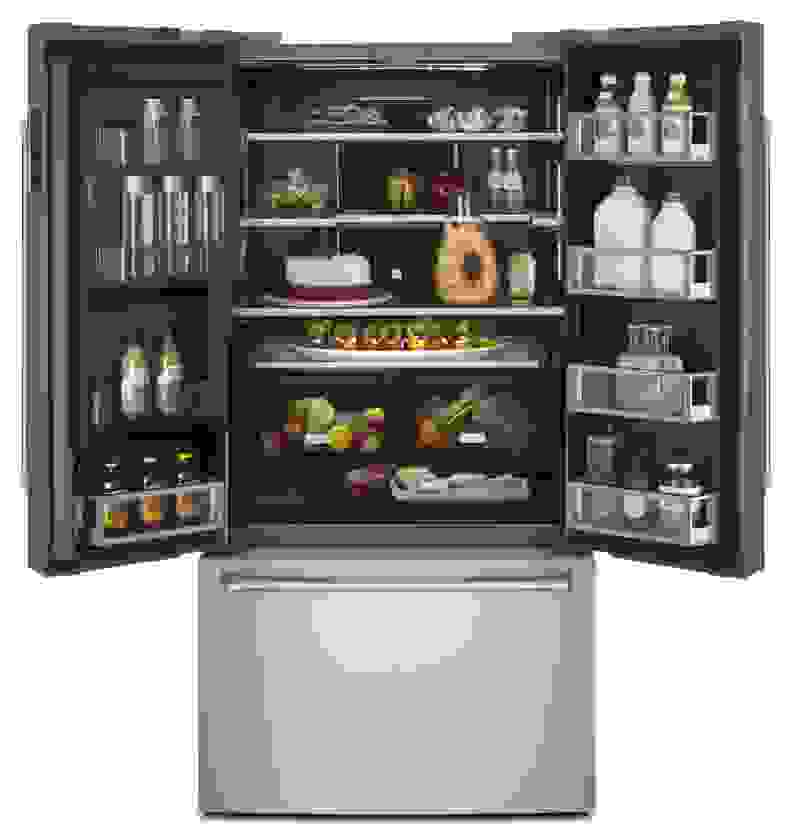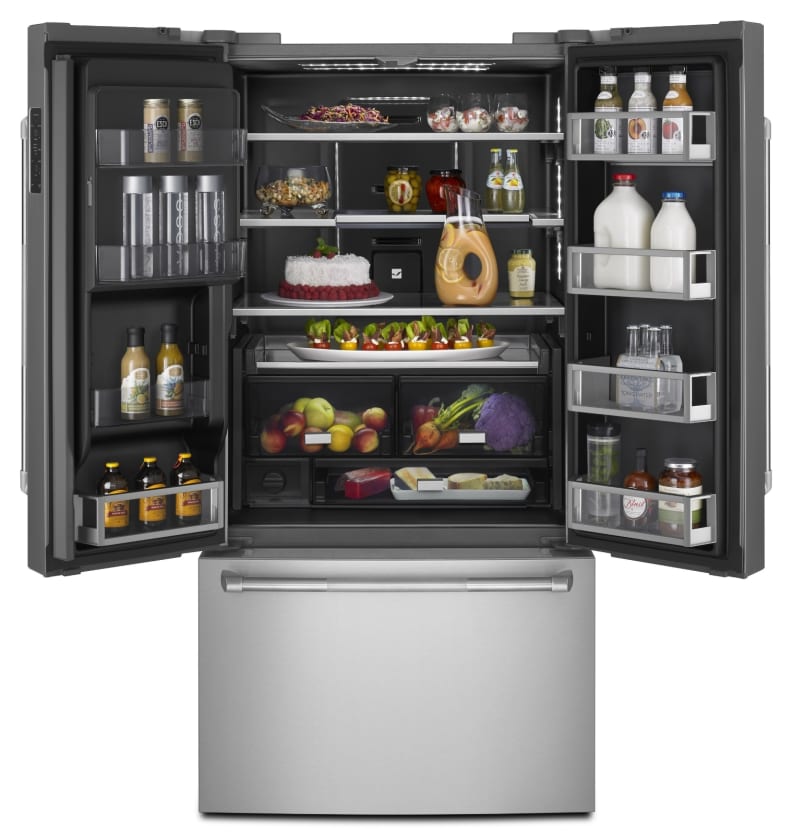 In addition to the wall ovens, a new freestanding, counter-depth refrigerator with an attractive obsidian interior also gets connectivity features.
A Jenn-Air app lets users turn down the temperature to prepare for a load of groceries, or you can program the fridge to send you an alert if the door is open or something goes wrong. These alerts will only come on if you ask them to, so you'll only hear from your fridge while you're on vacation if you want to.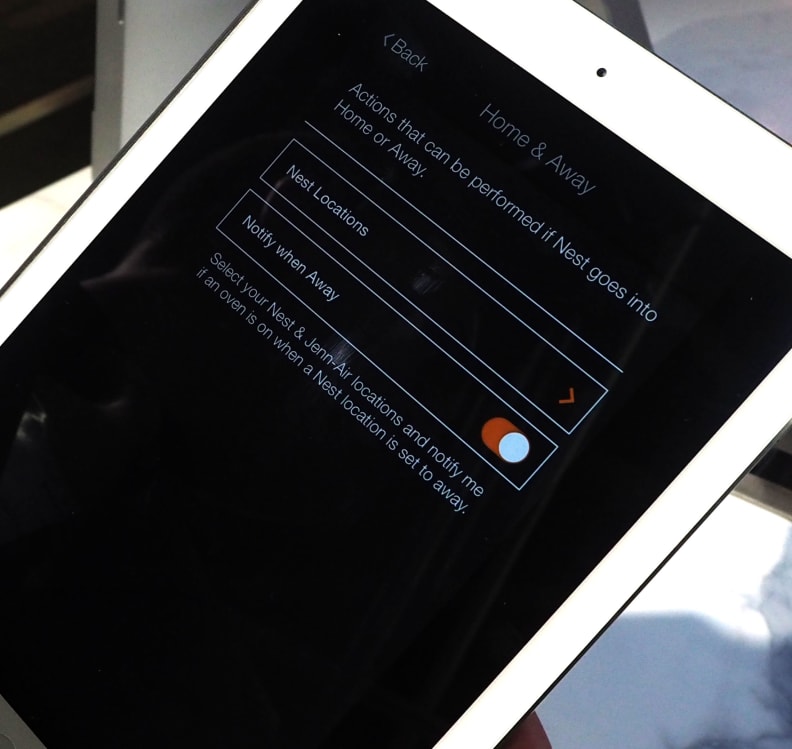 ×
Jenn-Air
Nest compatibility will be coming this summer, and a spokesperson for Jenn-Air told us that most current Jenn-Air connected wall ovens will be backward compatible after a software update.
Related Video