Refrigerators
Keurig Kold Adds Cocktails to the Mix
The Keurig for cocktails is definitely not safe for work.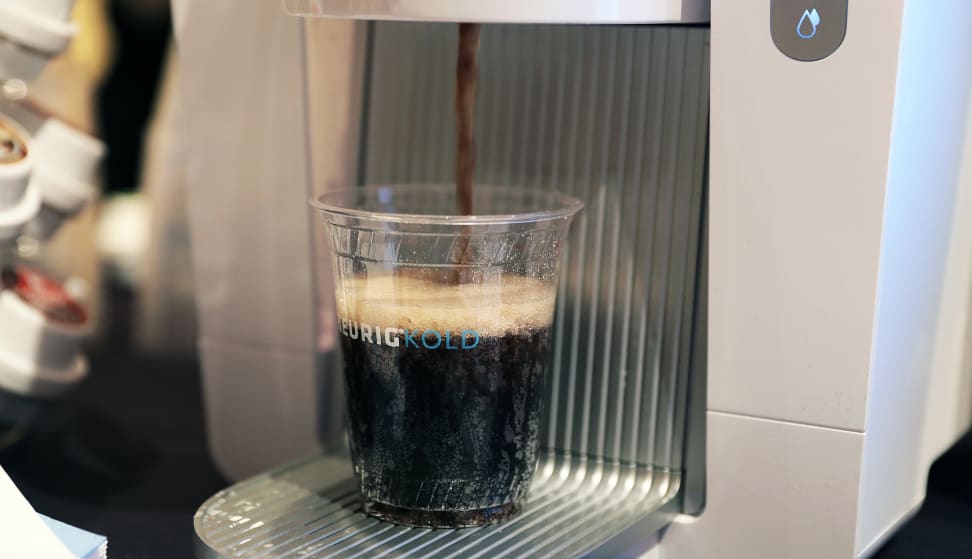 Credit: Reviewed.com / Kyle Looney
Whatever your opinion of K-cups, everyone can at least agree that the office Keurig gets a lot of people through the workday. It's practically symbolic of workplace productivity.
Enter Keurig Kold, a cold drink mixer that's basically the regular Keurig's evil twin. Like its coffee- and tea-brewing counterpart, Keurig Kold quickly creates a drink by mixing water with a pod containing a pre-measured blend of ingredients. But instead of making caffeinated drinks that get you ready for the day, Kold makes sparkling water and soda to help you unwind.
At Digital Experience, Keurig Kold showed off the next logical step in instant-drink evolution: pods containing pre-blended margarita and mojito mixes, with the promise of old fashioned and daiquiri mixes coming in the near-future. So of course we had to go hands-on—or is that mouth-on?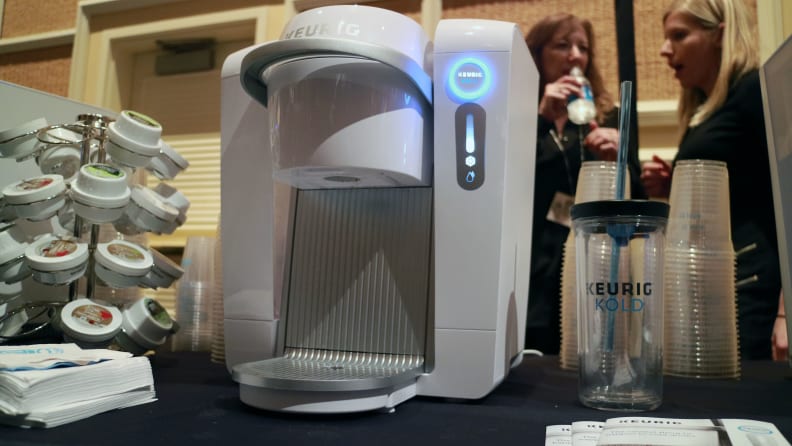 ×
Keurig Kold Gallery
Having mastered the K-Cup experience in the Reviewed editorial office, we were already experts with the Kold. You pop open the top, stick a pod inside, and hit a button. In less than a minute, an 8 oz. cup of ice-cold, carbonated soda is ready to drink.
But wait, what happened to the adult beverage we were promised? It turns out you have to add the alcohol yourself, after the Kold is finished—the pods themselves don't include any. That makes sense. If you want a stiffer drink, you can add more. Different people have differing preferences on how boozy they want their cocktails to be, after all.
At around $370-400, the Keurig Kold (which debuted back in September 2015) wasn't exactly flying off the shelves when it was just a fizzy soft drink machine. But with cocktails added to the mix, it may become a little more tempting.
It is pretty convenient to be able to quickly brew a cup of coffee in the morning with one machine and then mix yourself a martini in the evening with another. Just don't confuse the two.
Related Video