Refrigerators
LG's New Smart Home Appliances Talk to You, and Their Competitors
With AllJoyn compatibility, HomeChat and the Smart View fridge, LG is taking some of the complexity out of smart home control.

Credit:
LG has brought new smart home innovations to IFA 2014 in Berlin, including Nest connectivity, a fridge with a built-in camera, and even the ability to control your appliances through text messages.
Unlike so-called smart home systems that require you to purchase all your appliances from one brand, LG's newest smart products can play nice with the competition. That's thanks to LG's partnership with the AllSeen Alliance's open source AllJoyn software. AllJoyn was announced late in 2013 and will include products from companies such as Qualcomm, Panasonic, Cisco, Sharp, HTC, LIFX, Lite-on, Moxtreme, Musaic, and Sears, in addition to LG and others.
According to LG, the new smart appliances that debuted today "will also integrate with products from Nest which will launch in North America later this year." We're looking forward to learning what those products may be.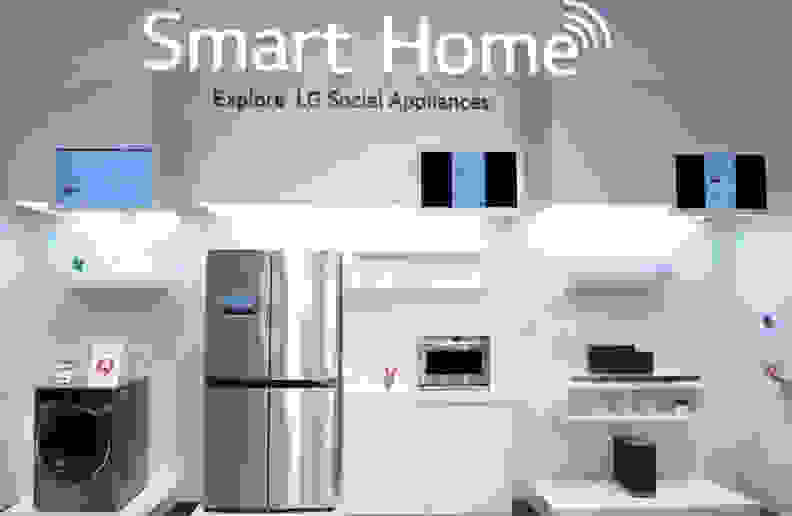 In addition to talking with third-party products in a language they'll understand, LG's smart appliances can talk to you in plain English. HomeChat helps appliances decode users' natural speech and translate it into commands. That means users can simply send a text message to a refrigerator that says, "I'm going on vacation," and the fridge will respond by entering power-saving mode, while the Hom-Bot vacuum will patrol the house for security breaches and send you photo updates. Say, "I'm coming home," and LG's Hom-Bot will get the house clean ahead of your return—and even send you photos to let you know how well its cleaning.
HomeChat was a major debut at CES 2014 in Las Vegas, and is already available in Korea.
Perhaps our favorite feature is a simple one: Smart View adds a camera inside of a refrigerator. Ask your fridge what's behind its doors, and it will send you a photo of what's on the shelves. That means you can check to see how much orange juice you have even if you're at the grocery store.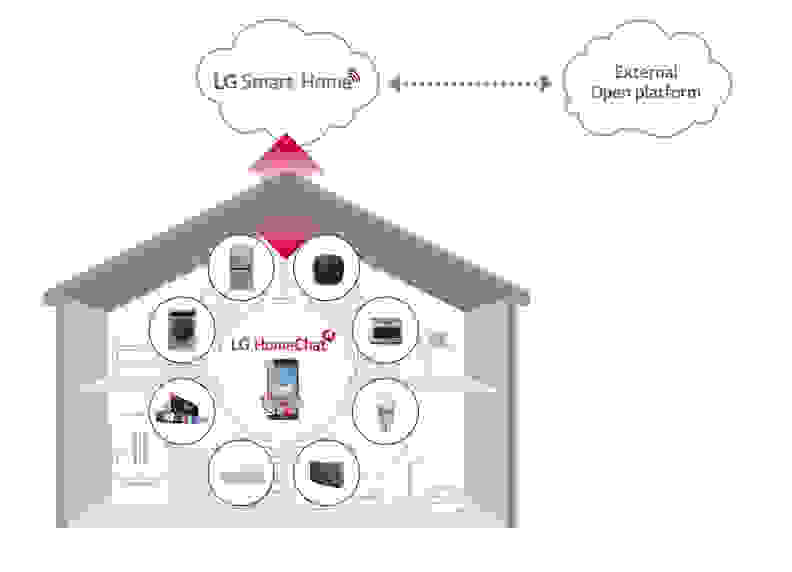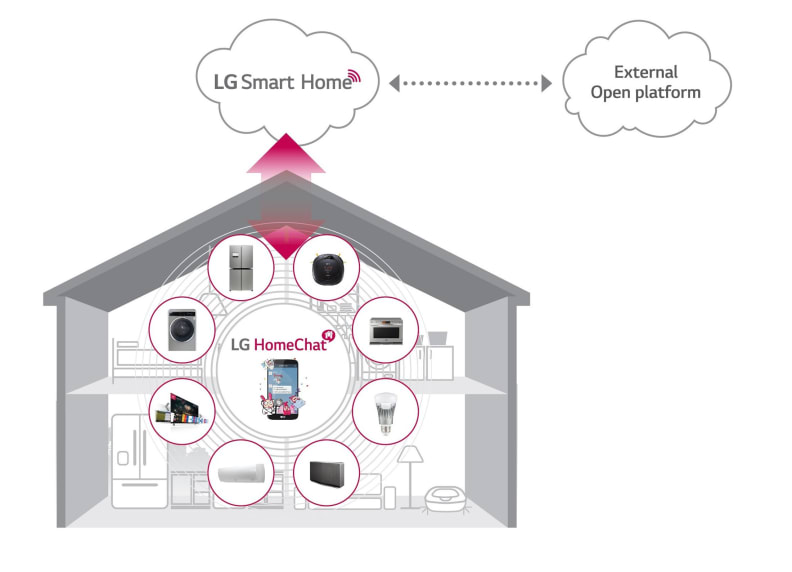 LG's new smart home system also includes all the expected innovations: Smartphone app control, notifications that go to your LG smart TV, and minor technical updates across the lineup. You can now let your washer know what kind of stain to expect, or tell your oven to come up with a recipe based on what's in the fridge.
Updates aside, we're most impressed that LG has addressed two of the major flaws in today's smart home technology: lack of compatibility, and needless complexity.
LG's announcement follows Miele's debut of a new smartphone app, and we're certain more announcements will follow.