Refrigerators
Morgue Refrigerator EBay Listing Is Dead Serious
It's actually a pretty good price for a four-door fridge.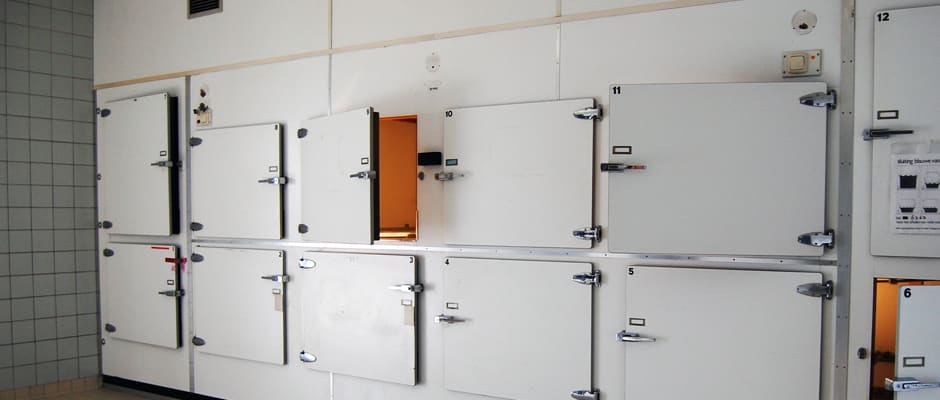 Credit:
The Manhattan Psychiatric Center is selling off a chilling piece of its history: the morgue's refrigerator. Currently listed on—where else—eBay, the highest bid has reached $1,725 at the time of writing, and it's picking up steam with two days left to go in the auction.
Available in sleek stainless steel (who says stainless is dead?), the used Norlake Scientific 4 Drawer Morgue Refrigerator is listed as "currently running."
When it first showed up on eBay last week, many thought that the listing was a dose of black humor. But the Office of General Services's spokesperson Heather Groll confirmed the listing as dead serious. "Every once in a while, we get an unusual item," she told the New York Post.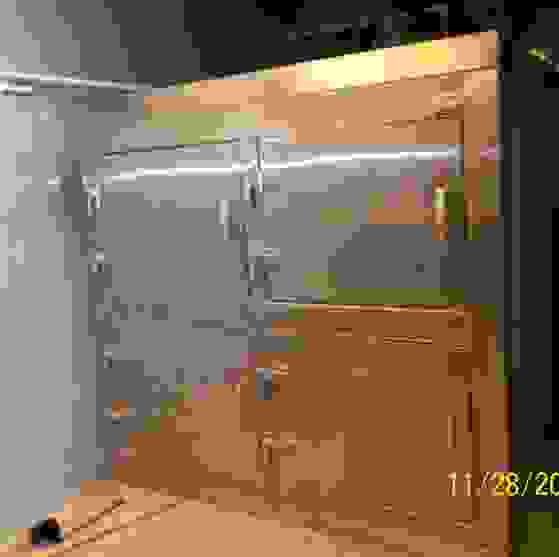 Whoever wins the auction will end up paying a significantly higher cost than their final bid. Buyers face the logistical nightmare of arranging the morgue fridge's disassembly and transport. Since it's six feet wide, eight feet long, and six feet tall, the new owner is going to need a really big basement to store it in.
A list of famous tenants hasn't been published, but interest in the fridge remains high. With two days to go in the auction, 35 bids have been placed. A minor bidding frenzy broke out (predictably) in the small hours of this morning, and it seems likely that there will be a few more rushes before the listing closes.
If you're interested in the morgue fridge, weird looks, and possible police surveillance, place your bids here. As the eBay listing says, "Best of luck in your bidding!"
via CNET
Photo: Hero from P.J.L Laurens, Wikipedia Commons; callout from Ebay