Refrigerators
Nestlé's New Coffee Will Give You an All-Day Buzz
I guess this is growing up.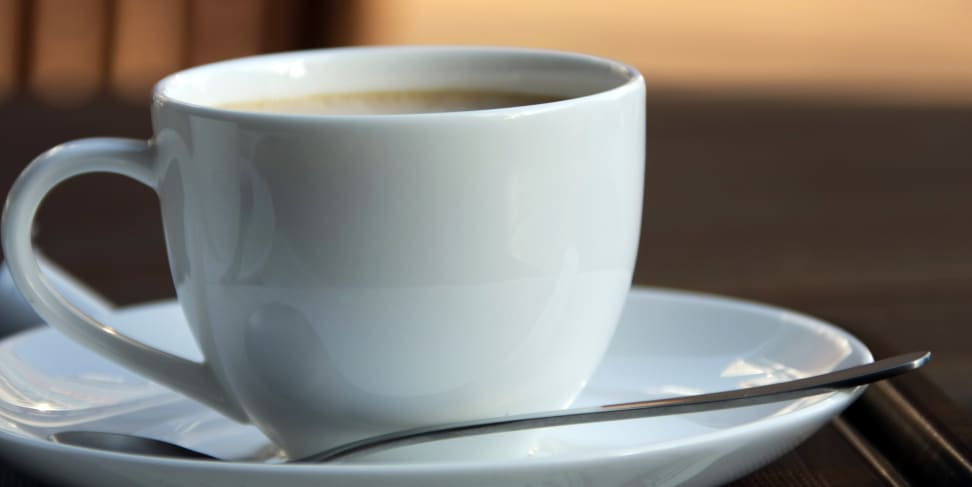 Credit: Flickr user "oimax"
My mornings usually consist of two major mistakes: I don't eat breakfast and I drink cold brew coffee. It's not that I don't enjoy hot coffee, it's just that I find cold brew to be the best way to enjoy everything coffee has to offer. Plus, cold beverages in the morning are refreshing.
By half-past ten, my insides are filled with nothing but rocket fuel, a thin layer of perspiration coats my skin, and I start cursing my caffeine addiction—an addiction I once thought I could enjoy a symbiotic relationship with for the remainder of my life.
Thankfully, my friends at Nestlé are hard at work developing a coffee that will not only stop me from blasting my face out of a cannon at 10am, but also keep me from reaching for another cup after lunch.
Scientists at the Nestlé Research Center in Switzerland teamed up with the École Polytechnique Fédérale de Lausanne (EPFL) and the University ETH Zurich to develop a cup of coffee that releases caffeine slowly throughout the course of the day.
The process involves cubosomes—microscopic structures made of water and lipid molecules—that mimic natural structures present in the body. These nanoparticles can release substances in the body in what they call a "controlled delivery."
The research could have a significant impact on how medicine is administered to patients.
The result is a slow, steady dose of caffeine over the course of several hours, as opposed to what I typically experience, which feels like I've mainlined the drug from Limitless directly into my eyeballs.
The research is not only a breakthrough for those of us afflicted by a coffee addiction, but it could also have a significant impact on how medicine is administered to patients.
Of course, the coffee of the future is still in the developmental stages. Until then, I'll keep making the mistake of drinking extra-potent cold brew far too quickly—it's a morning tradition.
Related Video