Refrigerators
Periscope Users Really Want to Look Inside Your Fridge
Why? Who knows? It's the internet.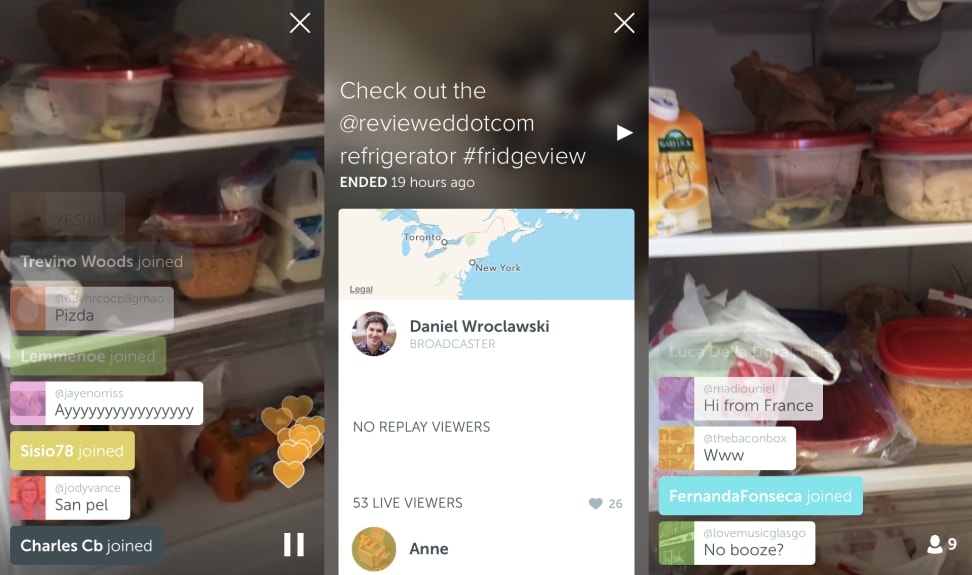 Credit:
If you haven't been on the internet lately, here's an update: Periscope is the social media fad of the moment. Essentially Twitch for real life, it lets you live-stream video from your smartphone camera, straight to Twitter. And like other social networks before it, Periscope has already developed its own quirky obsession: #fridgeview.
How did people satisfy this desire before Periscope and Meerkat?
Yep, live streams of people's refrigerators are getting a ton of attention in the app's quickly growing community. Why? No one really knows, but maybe it all goes back to the idea that your refrigerator says a lot about you.
We first picked up on the trend over the weekend, when the editors at Mashable started live-streaming their office refrigerator. Then The Huffington Post and Engadget followed suit a few days later. Now it's everywhere: Just search #fridgeview and #showusyourfridge on Twitter to see for yourself.
What's interesting is that #FridgeViewing seems to be far more popular on Periscope than its upstart live-streaming rival, Meerkat. Mashable, for instance, posted its fridge live stream to both Periscope and Meerkat, but only the Periscope stream really took off.
While we haven't watched every single #FridgeView stream, we can make a few observations. For one thing, people like to hoard crazy quantities of beer. For another, Tupperware is definitely in no danger of going out of style. And that bachelor fridge stereotype? It's real.
Regardless of how dumb you might think this trend is (and I think it's pretty dumb), there's no denying that it's a legitimate phenomenon. Now brb, I'm going to go tidy up my fridge before I fire up the stream.
Related Video