Refrigerators
This Is It: Samsung's Polarizing New Smart Fridge
Is it really more than just the sum of its pricey parts?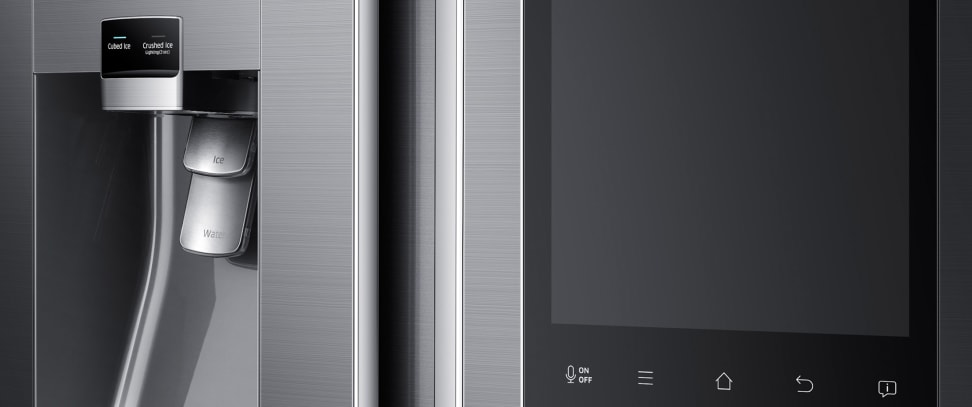 Credit:
In massive advertisements strewn across Las Vegas, and through photos leaked online, Samsung has been teasing what appears to be a refrigerator with a massive touchscreen. The criticism has been merciless.
Well, the wraps finally came off at today's Samsung CES press conference, and we can finally share some details. It's called the Family Hub, and—despite the skepticism—Samsung is betting that it will make your refrigerator the center of your connected home.
This fridge is expected to sell for between $5,000 and $6,000.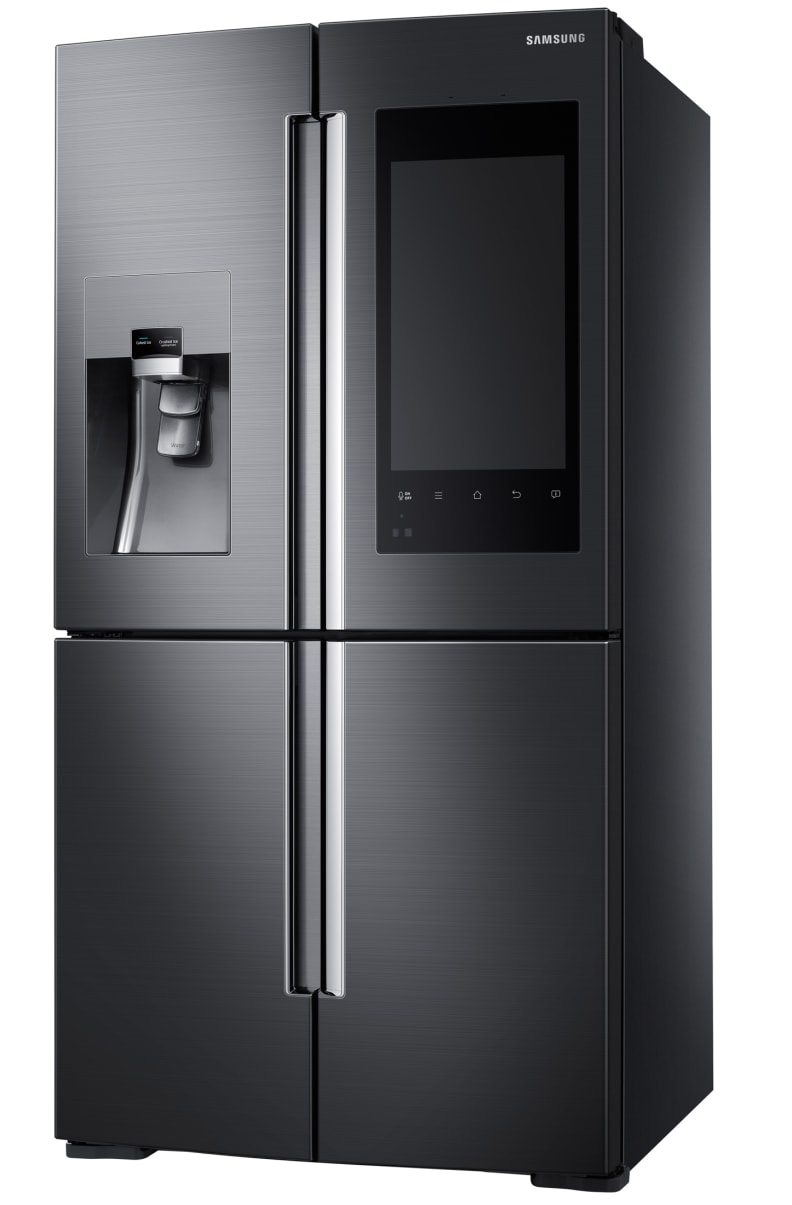 It pairs an attractive Four-Door Flex design with a whopping 21.5-inch, 1080p touchscreen that runs Samsung's Tizen operating system. The screen takes up the whole right-hand door.
The fridge currently only works with a handful of apps—including one from a calendar integration startup called Sticki, a weather app, and a memo app. The Family Hub also comes with Amazon's Alexa personal assistant built in, which lets you use voice commands to control other aspects of your smart home.
Cameras take photos of what's inside, and the fridge can send them to your smartphone so you can tell if you're running low on milk or eggs when you're at the grocery store.
Perhaps the most impressive integrations, however, are yet to come. That's why it's perplexing that the Korean tech giant would release a new fridge that's still only lukewarm.
Samsung has promised additional apps, including integration with its own SmartThings smart home devices, in late 2016. Additionally, the Family Hub should work with both Instacart and Groceries by MasterCard, automatically ordering new food when you're running low.
If the Family Hub is to succeed where previous connected refrigerators have failed, those added integrations will be key.
It's been 12 years since LG first put an LCD screen on the front of a refrigerator—a move that flopped at the time. As recently as 2014, Samsung's newest smart fridge debuted with limited capability, a high price tag, and some security issues.
We're still skeptical. This fridge is expected to sell for between $5,000 and $6,000 in a Black Stainless finish. When it first hits the market in May, the fridge won't yet have SmartThings functionality, and will still only be compatible with a handful of apps.
We're still skeptical.
Most importantly, Samsung still hasn't overcome the biggest problem with all smart major appliances: consumer technology moves fast, but consumers tend to keep their fridges, washers, and ovens for at least a decade. That means a Family Hub early adopter might get stuck with old tech that can't be upgraded for years and years.
In other words, an $800 top-freezer can't automatically reorder milk, but it also won't be obsolete in five years.
Related Video