Refrigerators
SodaStream Goes Back to the Future With New Retro Models
Armchair soda jerks, take note.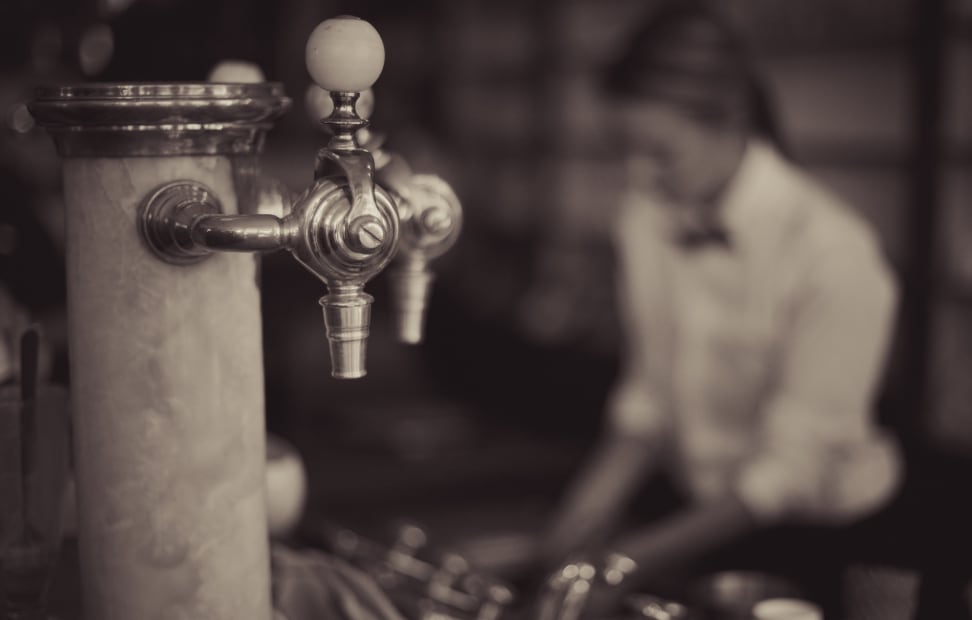 Credit:
In the world of appliances, there are few products more iconic than the classic KitchenAid stand mixer. Its combination of timeless good looks and legendary performance have put it firmly in the pop culture lexicon, and made it the object of imitation.
Well, it looks like at least one company has decided that if you can't beat 'em, you might as well join 'em. SodaStream is hitching a ride on KitchenAid's gravy train and bringing the stand mixer's signature retro style to its humble fizzy drinks machine.
The two companies have joined forces to create a line of all-metal carbonation machines that wouldn't look out of place in a 1950s diner.
The stylish products are exclusive to Bed Bath and Beyond. Just like the mixer, they're available in a number of colors—aqua, black, cobalt, green, red, silver, tangerine, and white. The retro style isn't just for show, either: The machine has a manual handle and analog carbonation meter.
These unique touches do come with a couple drawbacks, however. For whatever reason, the CO2 pressure gauge requires 3 AAA batteries to operate. And then there's the small matter of the unusually high price tag. The machine carries a MSRP of $199.99—more than double the price of the entry-level Fountain Jet SodaStream machine.
Of course, the iconic KitchenAid look never comes cheap; the Artisan Mixer itself retails for about $429. But if you shudder at the thought of a plastic carbonator ruining your carefully cultivated interior design aesthetic—or have a soft spot for vintage appliances—this particular machine could be the answer to your prayers.
Hero image: Flickr user "camknows" (CC BY-NC-SA 2.0)
Up next