Refrigerators
This fridge has a hidden compartment to keep your drinks cold
Now, Whirlpool has a door-in-door refrigerator, too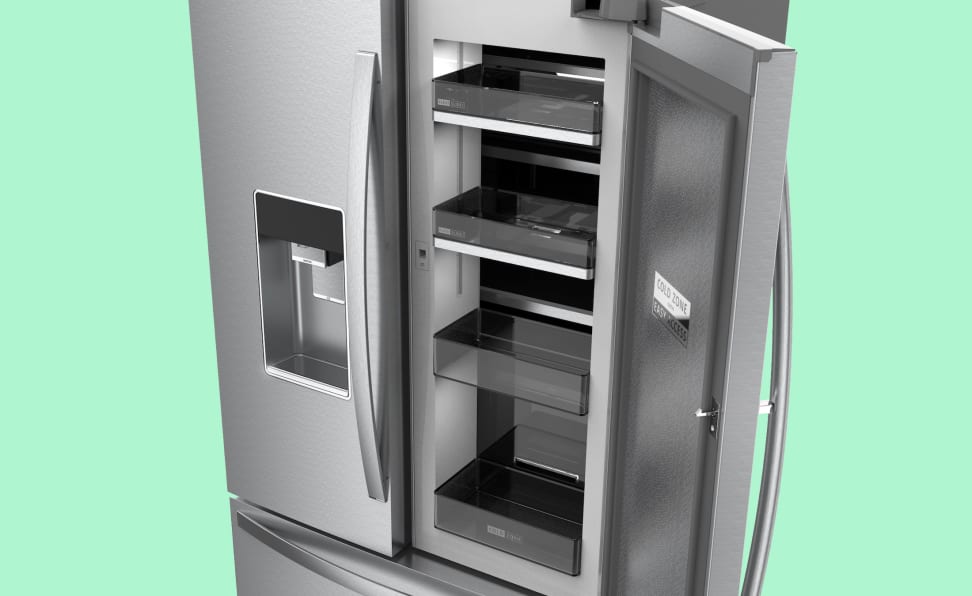 Credit: Whirlpool
The world's largest appliance manufacturer has added a door-in-door refrigerator to its lineup. Unlike other models, this one has a twist: It's designed specifically to keep drinks chilled.
Whirlpool's newest French door fridge features what the Michigan-based manufacturer calls a Cold Space—a small compartment inside the right-hand refrigerator door that's designed to stay colder than the rest of the fridge.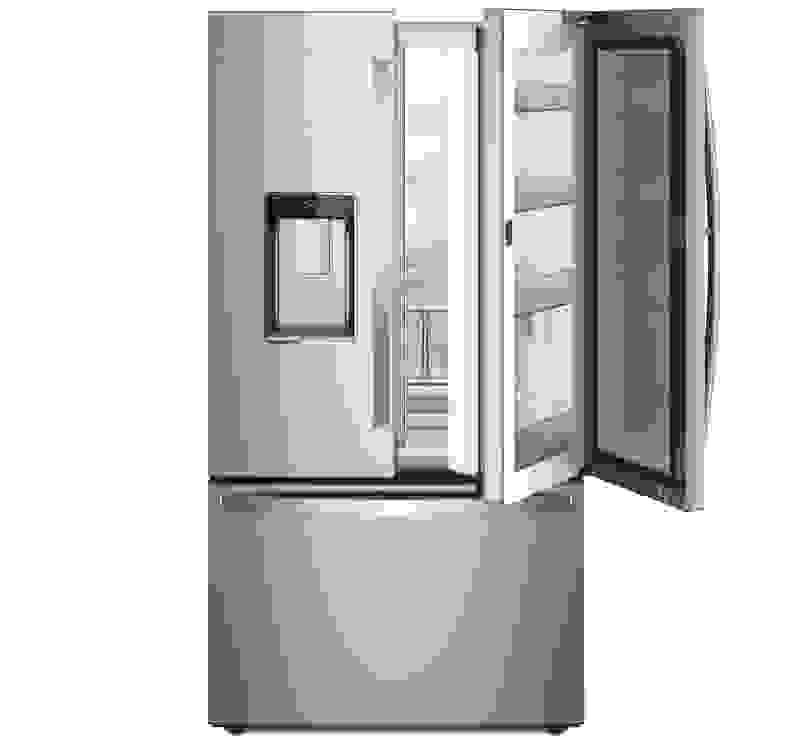 When LG first introduced the door-in-door refrigerator back in 2012, it was pretty novel: The front panel of one refrigerator door opened up for easy access to on-the-door shelves. Customers loved the idea of grabbing condiments or snacks without opening the whole fridge, and the idea spread to more models.
Samsung came out with a similar fridge the next year. Called the Food Showcase, it expanded the door-in-door design to side-by-side fridges, in addition to French door models.
Now, Whirlpool is adding functionality beyond storage to a fridge it calls "door-within-door." By channeling the coldest air from the fridge into the Cold Space compartment, Whirlpool's new fridge can keep chilled drinks close at hand, and make sure milk doesn't spoil even if it's stored on the door.
The new door-within-door will debut later in 2017 on the WRF972SIHZ, a fridge that also features pantry shelving—wraparound, collapsible shelves designed to keep fresh food easy to reach and easy to see. Counter-depth fridges will follow, as will standard-depth fridges at various price points.