Refrigerators
This Thai Food–Tasting Robot Hates Bad Pad Thai
The machines are judging your taste in food.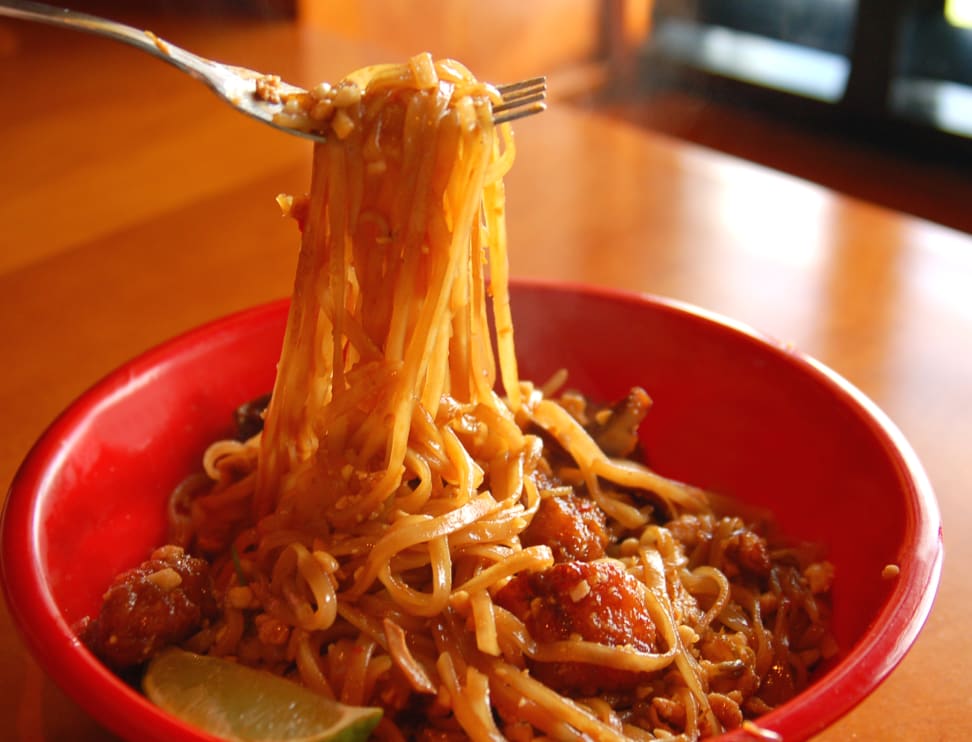 Credit:
You know that pad thai you love? Well, the Thai government thinks it's terrible.
According to The New York Times, this issue has led to the creation of the Thai Delicious Committee, which has the unusual task of setting official standards for the quality of Thai food in restaurants around the world.
In order to accomplish this goal, the Committee has spent some $100,000 to create the "e-delicious" food-tasting robot (no, I'm not kidding), which uses an array of 10 sensors to identify the food's chemical signature and compare it to the Platonic ideals of various Thai dishes.
Just remember, the Thai government can't force this system on your favorite Thai restaurants.
The machine uses a database of recipes compiled by polling human taste-testers. For example, the committee employed 120 testers from Bangkok's Chulalongkorn University to taste variations on tom yum soup. They tasted 10 different versions and voted to select the best one, which was then added to the database.
The biggest issue, of course, is that this makes the robot rather single-minded. It only recognizes one "perfect" recipe for each dish, and can't account for the generally acceptable variation inherent in common dishes. If one chef uses a little more fish sauce and a little less soy, is his pad see ew really objectively worse than another interpretation?
The Thai Delicious Committee has also developed a stamp of approval that Thai restaurants can display to show that their chefs use "officially sanctioned recipes." There's even a free Thai Delicious recipe app, so you can create your own authentic Thai food at home.
But if you're worried that this might change your favorite fast food Thai joint's menu, don't worry: The Thai government can't force anyone to comply with its standards.
Via: The New York Times
Hero Image: Flickr user "pockafwye" (CC BY-NC 2.0)