Refrigerators
This Vending Machine Sells Organic Kale and Lemon Tofu
Chicago's Farmer's Fridge is the latest offering to the health food revolution.
When it comes to preparing meals, "quick and easy" does not often translate to "cheap and healthy." But Chicagoland residents may enjoy the best of both worlds with a vending machine that distribute vegetables. That's right: vegetables… and fruits… and nuts… and other healthy stuff.
It's best not to think of Farmer's Fridge as a vending machine—if only for the unhealthy reputation often associated with traditional vending machines. Instead, think of it as an automated fridge kiosk filled with healthy meals—a fridge kiosk that provides an on-the-go solution for folks who want to eat well on their feet.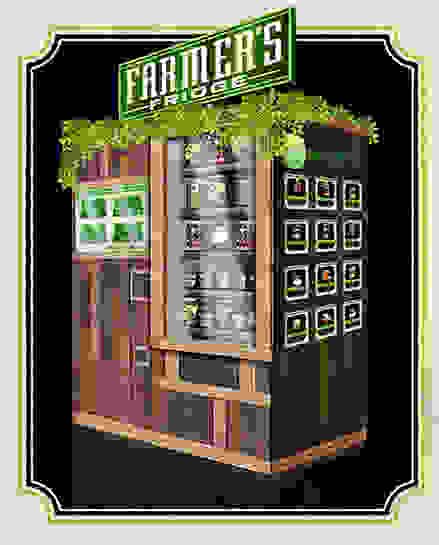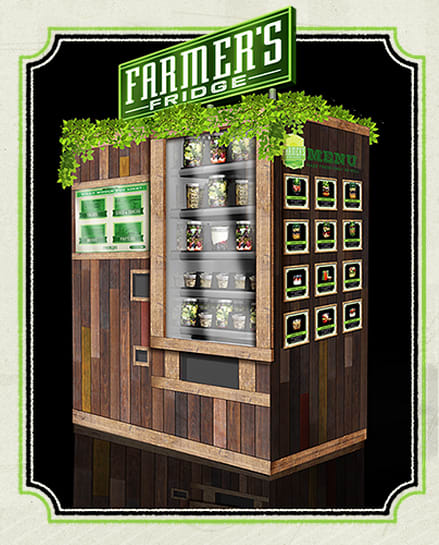 There are currently only a few locations in the Chicago area, but the idea is sure to attract health nuts and fitness buffs everywhere. Here's how it works: Customers use a simple touchscreen to order from a menu full of mega-nutritious items, including sliced veggies with hummus, lemon tofu, organic kale salad—even lemon pepper chicken and salmon salad.
So how does the food stay fresh? Items are prepared, delivered, and rotated on a daily basis, with leftover goods being donated to local food pantries. Given all those delivery costs and high-quality ingredients, you'd expect items to be pretty expensive, but the menu's actually quite reasonable.
According to Business Insider, salads start at $8, and there's a weekly special for $7. That's not far off from what you'd pay at a chain eatery like Panera.
Aside from appealing to a growing segment of food consumers, the idea behind Farmer's Fridge may turn out to be a compelling business model. In an interview with Business Insider, founder Luke Saunders pointed out how his company is not tied to certain spaces or locations.
"I can move the machine if a spot turns out to be a dud. The machine also operates 24 hours a day and doesn't require staff to operate," he said. "We do not save much on labor because we still make and deliver the food. However, having it open and available 24 hours means that the healthy options we offer are more accessible."
[Photos: Farmer's Fridge]
[Via: Business Insider]